Big 12 faces remarkable three-way tie for college basketball conference lead
Ames, Iowa - Kansas State's 80-76 loss to Iowa State on Tuesday night was a reminder of just how tight the Big 12 college basketball competition is this season.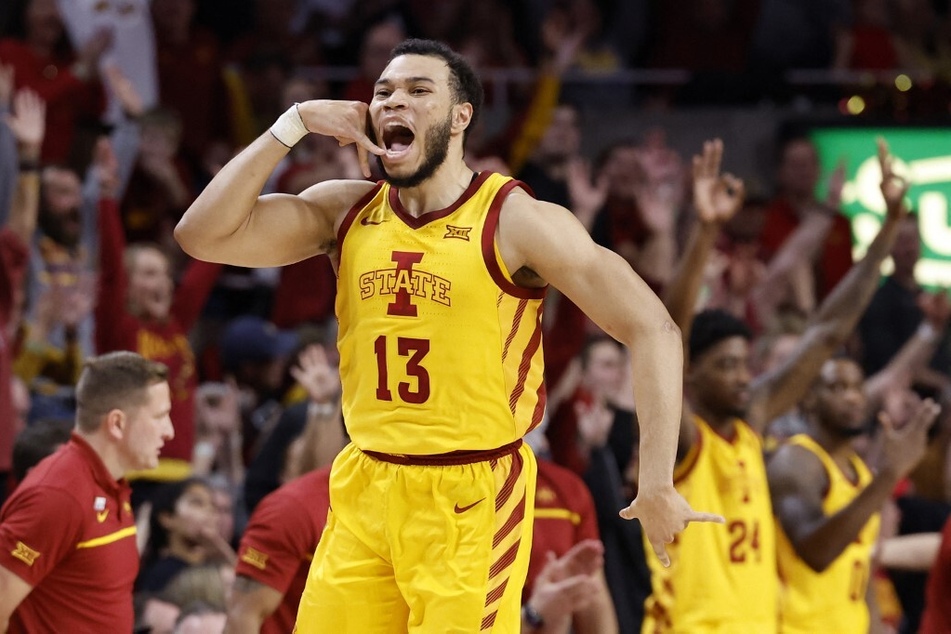 For the second-straight season, the Big 12 conference has been dubbed as the best in college hoops.
The conference showdown between Kansas State and Iowa State on Tuesday night was the perfect example of how brutal the Big 12 squads are compared to other college basketball conferences.
Just days after defeating the league's former No. 1 team Kansas to take the lead in the conference, the Wildcats' time as the team at the top came to an end after a loss to Iowa State.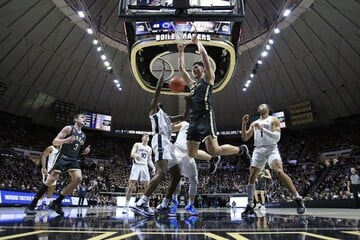 Senior guard Jaren Holmes scored 23 points, including a pair of free throws in the final seconds to lead the Cyclones to victory.
Iowa State's Gabe Kalscheur, Osun Osunniyi, and Tamin Lipsey also scored double figures for the Cyclones, whose win against Kansas State shook things up in the Big 12 standings.
With the added victory, Iowa State (6-2 Big 12 record) entered a three-way tie for first place in the Big 12 alongside Kansas State (6-2) and Texas (6-2) following the Longhorns' win over Oklahoma State on Tuesday.
What's next in Big 12 basketball with championships drawing near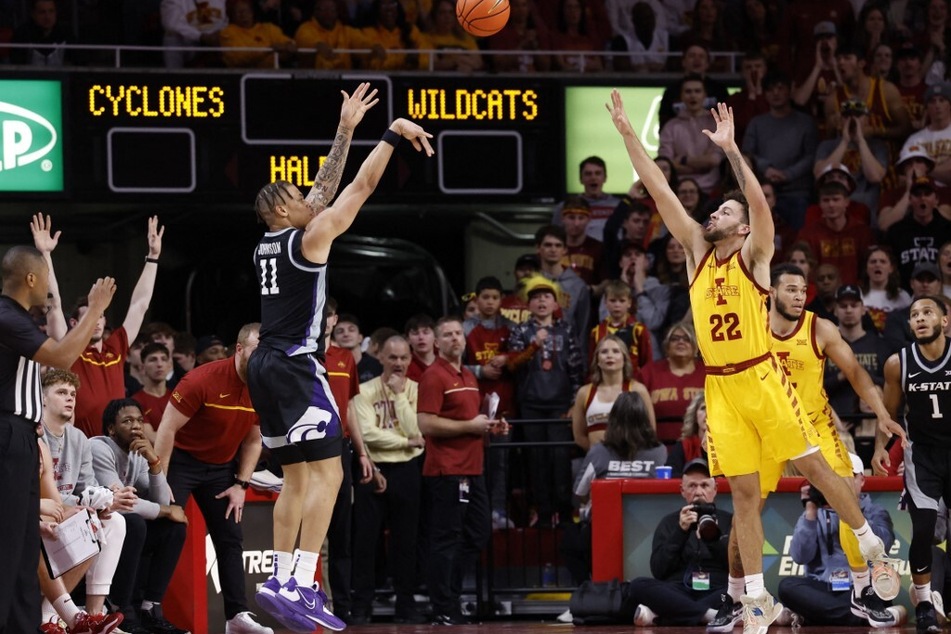 The Cyclones' win over Kansas State marked a huge personal-best for the program as the first victory over a top-five opponent since 2016 when Iowa defeated then No. 1 Oklahoma and No. 4 Kansas in back-to-back games.
Despite losing top scorers Izaiah Brockington and Tyrese Hunter to graduation and the transfer portal respectively, Iowa State looks sharper than ever!
The team holds wins over Kansas State and Texas, who they are now tied with for first place in the Big 12.
Not far behind the trio of 6–2 teams in conference play are Baylor and Kansas with 5–3 records.
All five teams have a legitimate shot at winning the conference title this season and earning an automatic bid into March Madness.
Moving forward, it will be interesting to watch which team currently tied at No. 1 will pull away from the rest, as only one team can end as the regular-season best in the Big 12.
The Big 12 leaders' next games will come on Saturday with Iowa State facing Missouri at 2 PM EST followed by Texas at Tennessee and Kansas State hosting Florida, which both tip off at 6 PM EST.
Cover photo: Collage: David Purdy / GETTY IMAGES NORTH AMERICA / Getty Images via AFP