NCAA Tournament: UConn coach Dan Hurley keeps bizarre ritual for the Final Four
Houston, Texas - UConn men's basketball head coach Dan Hurley won't be changing his underwear any time soon as the Huskies prepare for its NCAA March Madness Final Four matchup.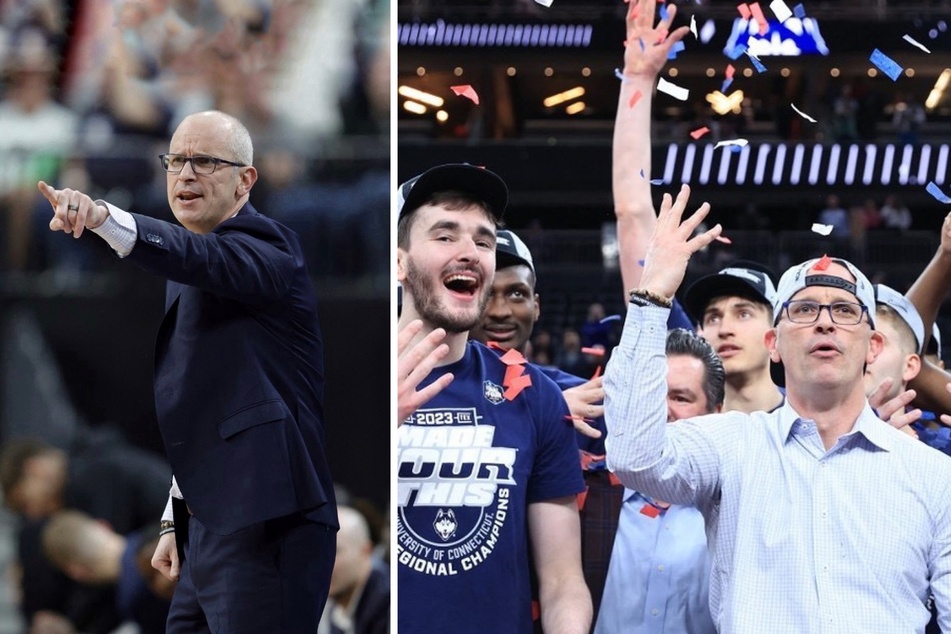 From their first tournament victory against Iona to their most recent win against Gonzaga, coach Hurley has worn the same pair of underwear. It seems the piece of clothing is serving as his personal good luck charm!

Before you fret, know that Hurley travels to every game with a portable washing machine – a Christmas gift he received from his eldest son Danny.
Hurley's lucky game day underwear are a pair of bright red boxers decorated with cartoon dragons.
"They're like Underoos for adults," Hurley's wife Andrea told the New York Post.
Surprisingly, coach Hurley's superstition doesn't stop there!
The fifth-year Husky basketball coach will also be rocking the same slim fit navy suit, socks, dress shirt, and shoes that he's worn since the beginning of the NCAA Tournament!
"He always pulls up the game that he had against the opponents to see what he was wearing," Andrea said. "If they won that game, he'll wear the same outfit."
Again, Coach Dan will be wearing the same exact outfit during Saturday's Final Four game against Miami that he's worn at every tournament game this season.
UConn Huskies basketball advance to the FInal Four for the first time since 2014
The last time Connecticut landed in the Final Four, the Huskies took it all the way and secured the national title.
Coming off of two historic NCAA Tournament games that marked the largest margin of victory since 1992, UConn will look to maintain their tournament dominance in the final games of the season.

The UConn Huskies will tip off against the Miami Hurricanes on Saturday at 8:49 PM ET on ESPN.
Cover photo: Collage: Carmen Mandato / GETTY IMAGES NORTH AMERICA / Getty Images via AFP