Jokic and Murray rewrite the record books as Nuggets take series lead
Miami, Florida - Nikola Jokic and Jamal Murray created a piece of NBA Finals history as they inspired the Denver Nuggets to a 109-94 win over the Miami Heat and a 2-1 lead in the series.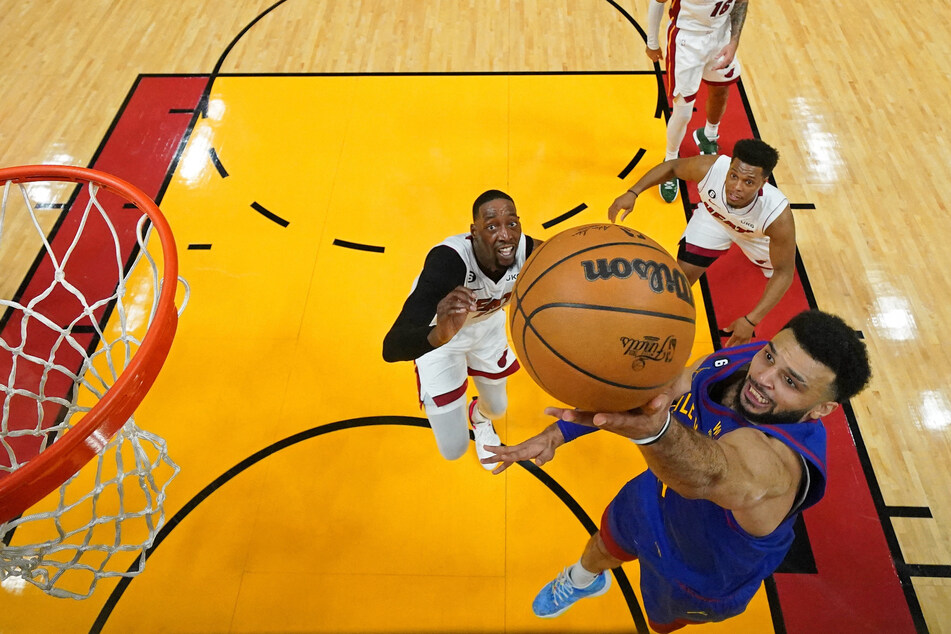 The pair became the first teammates in finals history to chalk up triple-doubles – Murray finishing with 34 points, 10 rebounds, and 10 assists while Jokic added 32 points, 21 rebounds, and 10 assists in Miami.

"I'm just glad that we won the game," Jokic said. "It was a big one for us because they won in our arena. We just didn't want to go down 2-1. We were more locked in, more focused."
Jimmy Butler scored 28 points for the Heat and Bam Adebayo finished with 22, but the hosts were unable to produce one of the comebacks which have been their trademark during the play-offs.
Seven times in the post-season they have rallied from at least 12 points, but down by 14 heading into the final quarter, they were unable to produce another late rally.
Denver takes the lead in Game 3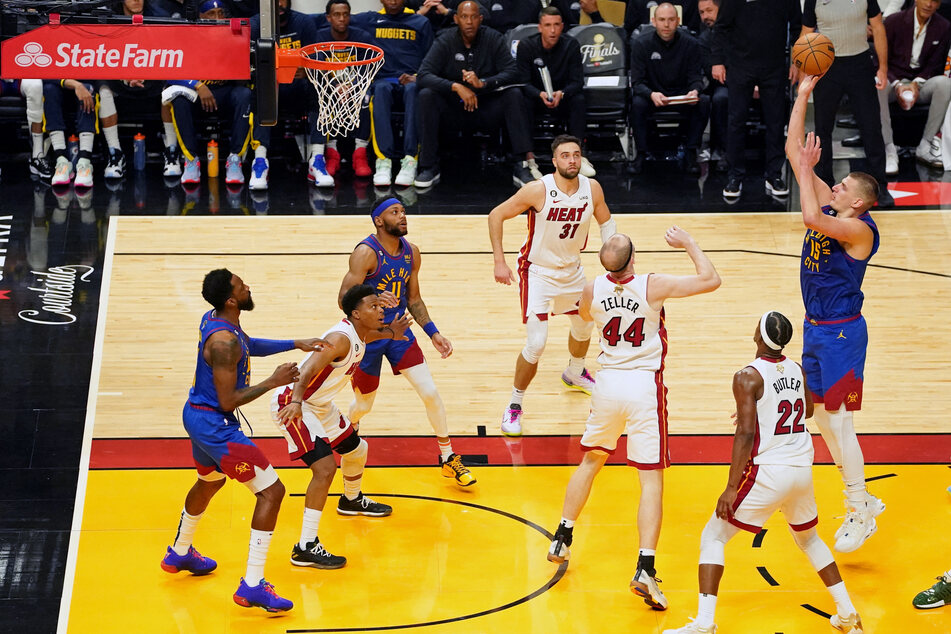 The lead, which Denver had taken after sharing the first quarter and never surrendered in the second half, stretched out to 21.
Even though Miami got it back to nine inside the final 90 seconds, they would get no closer.
Jokic finished with 12 for 21 from the floor as he extended the single-season record with his 10th triple-double of the play-offs and became only the seventh player to have more than one in the same finals series – only Magic Johnson and LeBron James have managed three.
Miami's Udonis Haslem, who turns 43 on Friday, came off the bench in the final 30 seconds to become the oldest player in the NBA Finals, taking the record of Kareem Abdul-Jabbar.
Cover photo: Collage: USA TODAY Sports via Reuters Connect