Exclusive: College football player Carter Hogg revolutionizes sports safety with G8rSkin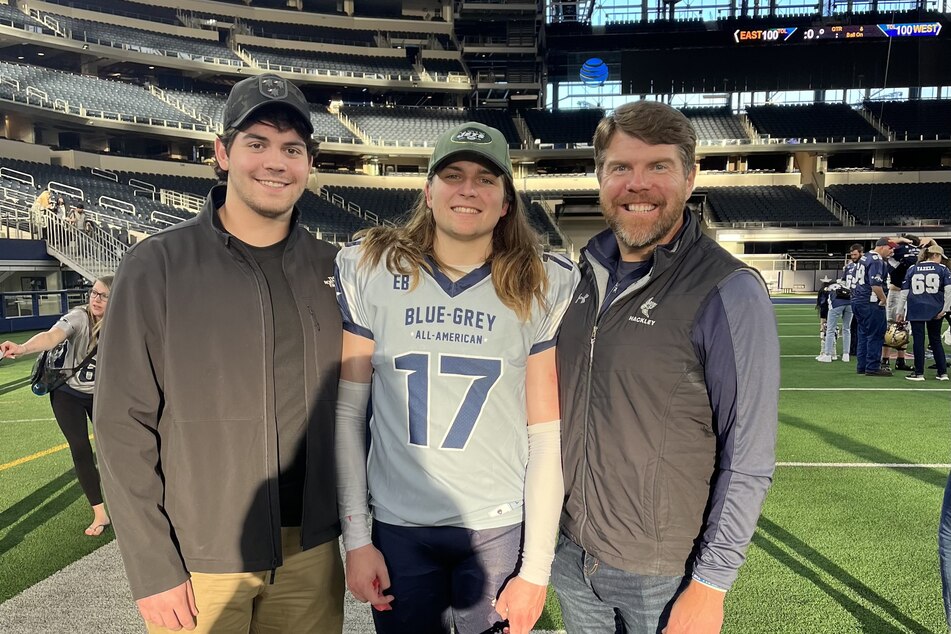 While cheering on his older brother in the 2021 Division III ODAC championships, Carter Hogg, a defensive back for Johns Hopkins, witnessed a life-altering moment.
Carter's brother FJ, who then played as a linebacker for Washington Lee, suffered a severe career-ending concussion on the field.
Despite his crucial role in helping Washington Lee defeat Shenandoah for the conference title, he doesn't remember the game, due to his injury.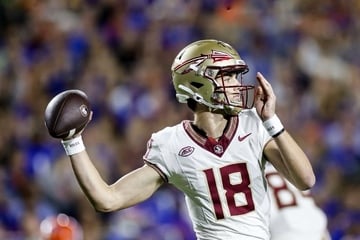 "The only memory FJ has of it is a photo of him celebrating with the rest of the team," Carter told TAG24.
Standing by his brother's side through rehabilitation, the young inventor was fueled by the love for his brother to dive into studying the root causes of concussions, with an aim of finding ways to prevent them.
Through relentless research and determination, and inspired by his family's history, he developed a revolutionary protective device called G8RSkin.
"It's unfortunate that [FJ's] career is over, but being able to prevent other people from suffering that same incident - that's the goal," the economics major said. "Keeping as many people on the field allowing them to enjoy the sport. That's what we're trying to do at G8RSkin and with some future products we will develop in terms of player protection."
With a strong focus on the well-being of athletes and driven by his unbreakable bond with his brother, Hogg sat down with TAG24 to discuss his invention that has the potential to revolutionize sports safety across the globe.
What is G8RSkin and how does it work?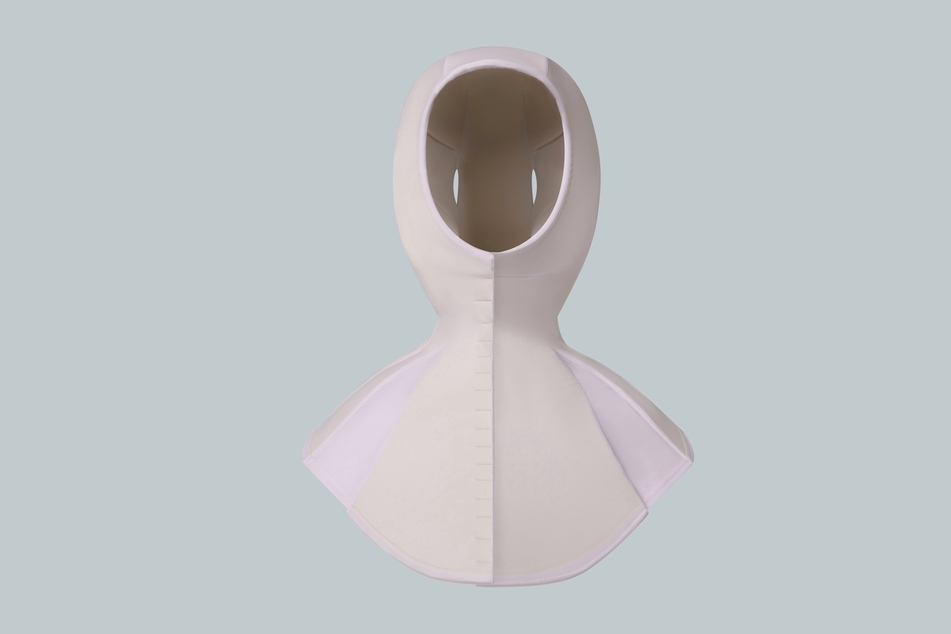 G8RSkin is a balaclava, aka a ski mask, that's worn as a protective undergarment. It can be used under helmets for contact sports like football, hockey, lacrosse, and more.
The product's design function was created with athletes in mind.
"Since our initial model, we've added smaller features such as the cooling gel back pockets to the most recent designs," Hogg revealed. "We made it even more wearable with easier adaptation for players."
The durable mask is only five millimeters thick and fits with all hair textures.
"It takes the collision to the head, and distributes the energy throughout the entire product, thereby stabilizing the neck and reducing those acceleration values," Hogg said.

Tests on G8RSkin have been conducted at the Helmet Lab at Virginia Tech - an official testing site for injury prevention with amateur and professional sport helmets in football, hockey, equestrian riding, cycling, and more.
Through STAR Methodology, G8RSkin was tested using four different impact locations on the body – a side collision, front boss collision, back collision, and front collision – with multiple speeds of force.
G8RSkin has been proven to reduce concussions by nearly 60%. The brace-like device that covers the neck down to the chest stabilizes the area when hard hit, while also reducing the impact of side and back collisions to the head area.
"You get the benefits of a neck brace without the inhibitors to your movement and range of motion," Hogg said. "G8RSkin is thin enough for exaggerated movements but also stabilizes and limits movement of the head during hard collisions."
The product could mean huge strides for safety for players and programs at all levels of competition.
G8RSkin could change the game of sports safety
When Buffalo Bills safety Damar Hamlin suffered a severe tackle that resulted in a cardiac arrest in January, the football world stopped cold.
The incident sent shockwaves through the sports community, forcing everyone to confront the inherent risks and safety concerns associated with football specifically.
In the aftermath, the future of football at all levels has faced serious questions, as it became clear extended measures need to be taken to safeguard the well-being of athletes on the field.
Enter Carter's groundbreaking invention, which hopes to make a life changing difference down the line.
According to the G8RSkin team, no other sports equipment has provided a comparable level of protection to Hogg's invention. And with their production factory based in the US, G8RSkin is ready to be manufactured domestically and worn on the shoulders of every football player in the nation.
"We've confirmed that the final design works great and we're ready to roll and start getting people in it" Hogg said.
The highly anticipated product is available for pre-order, and come this fall, G8RSkin will be introduced to a select number of teams who will test out the gear for the entire playing season.
"Having them [football teams] try it out for a season will provide even more data for us to go through in terms of seeing the season-long impact of wearing G8RSKin vs teams that are not wearing it," Hogg explained.
Hogg's older brother FJ has since fully recovered from his severe concussion. However, the Hogg family remains aware of the danger head trauma poses to millions more young players.
G8RSkin is stepping up to show the solution is not to stop playing a beloved sport, but rather, to find innovative ways to mitigate the serious risks.
G8RSkin can be preordered for sports teams and individuals as it explodes onto the scene, and improves the game for the better.
Cover photo: Collage: Carter Hogg