Alabama head coach Nick Saban makes history with massive contract extension
Tuscaloosa, Alabama - Georgia head coach Kirby Smart's recent honor as the highest paid college football coach of all-time was short-lived, as Alabama's Nick Saban is now boasting a massive new multi-million dollar contract extension with the Crimson Tide.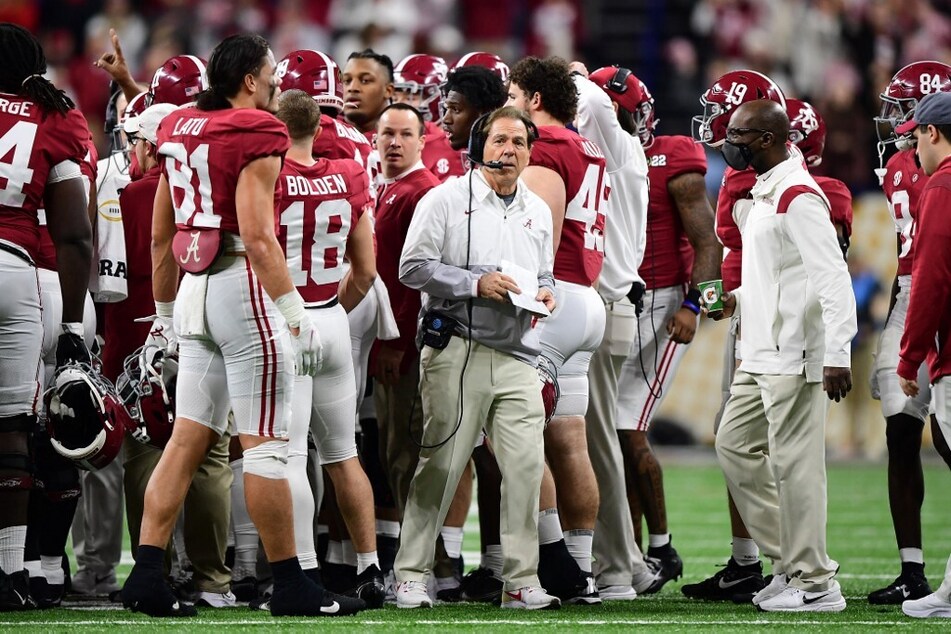 Nick Saban has surpassed the pack.
The University of Alabama Board of Trustees has approved a new eight-year contract for the 70-year-old head coach, worth a whopping $93.6 million.

Saban's annual salary will average out to $11.7 million, surpassing Smart's $11.25 million in yearly pay – making him the new highest-paid college football coach ever.
The announcement comes a month after Smart, who defeated Saban and the Crimson Tide in the national championship game in February, agreed to a 10-year deal last month worth more than $110 million.
Saban's contract includes a salary and talent fee of $9.9 million this year, with $400,000 in annual raises. The acclaimed coach can receive an $800,000 completion bonus each year from 2022 through 2025.
"We are incredibly fortunate to have the best football coach in the nation and one of the greatest coaches of all time, regardless of sport, here at Alabama in Coach Saban," Alabama Director of Athletics Greg Byrne said in a statement on Tuesday. "Not only have his teams been successful on the field, but they have also achieved greatly in the classroom and community."
Entering his 16th season with Alabama, Saban has recorded the most national championships titles of any coach in college football history with seven – sharing six with Alabama along with his lone title at LSU in 2003.
Cover photo: KEVIN C. COX / GETTY IMAGES NORTH AMERICA / GETTY IMAGES VIA AFP