College football coach ranking sparks swift controversy among fans!
Chapel Hill, North Carolina - If there's one thing certain about college football fans, they love to debate subjective and meaningless rankings.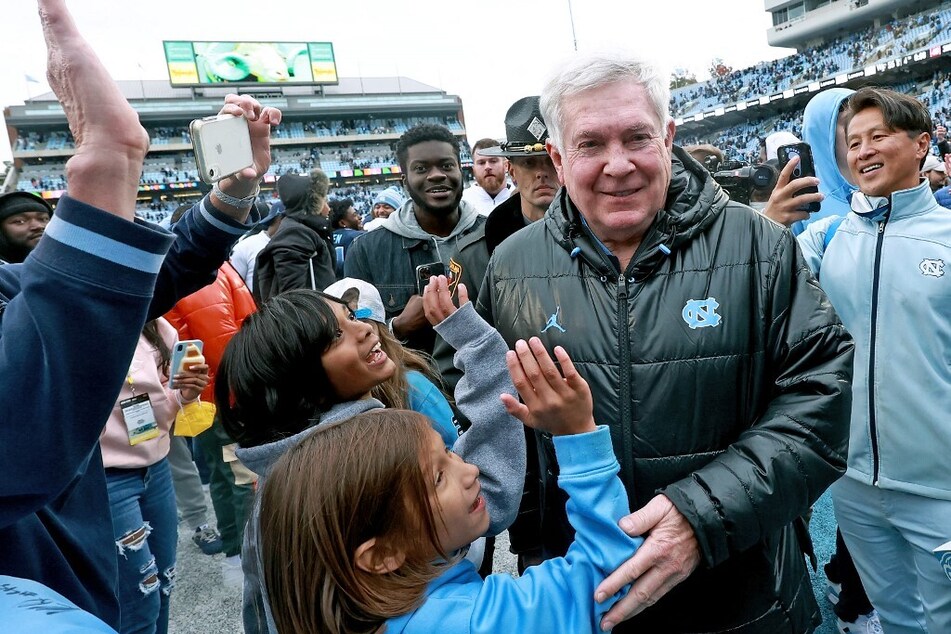 The Big Game Boomer (BGB) Podcast is back at it again, stirring up some more Twitter trouble with another infamous college football ranking.
In the latest list, BGB rated the "Top 50 Friendliest College Football Head Coaches."
According to his ranking, the top five friendliest FBS coaches are:
1. Mack Brown (North Carolina)
2. Shane Beamer (South Carolina)
3. Joey McGuire (Texas Tech)
4. Sam Pittman (Arkansas)
5. Thomas Hammock (Northern Illinois).
Ohio State's Ryan Day comes in at the sixth spot, followed by Jedd Fisch (Arizona), Gus Malzahn (UCF), Jim Mora (UConn), and Deion Sanders (Colorado) to round out the top 10.
As always, college football fans had some seriously strong reactions and wasted no time sharing them on the internet.
College football fans get heated about "friendliest" coach ranking
"Rhett Lashlee not being here just shows how bad of a list this is," one fan wrote.
"Mack Brown baby!" a Tar Heels fan tweeted in celebration.
"In what world is Nick Saban friendlier than Matt Campbell?" someone else questioned.
With so many thrills and surprises this offseason, there is no doubt BGB will continue to ruffle even more feathers with his next college football ranking list.
Cover photo: GRANT HALVERSON / GETTY IMAGES NORTH AMERICA / GETTY IMAGES VIA AFP