Did Alabama football coach Nick Saban take a shot at basketball coach Nate Oats?
Tuscaloosa, Alabama - Alabama Football coach Nick Saban may not have intentionally taken a shot at his school's basketball coach Nate Oats, but as many fans are pointing out: if the shoe fits, wear it!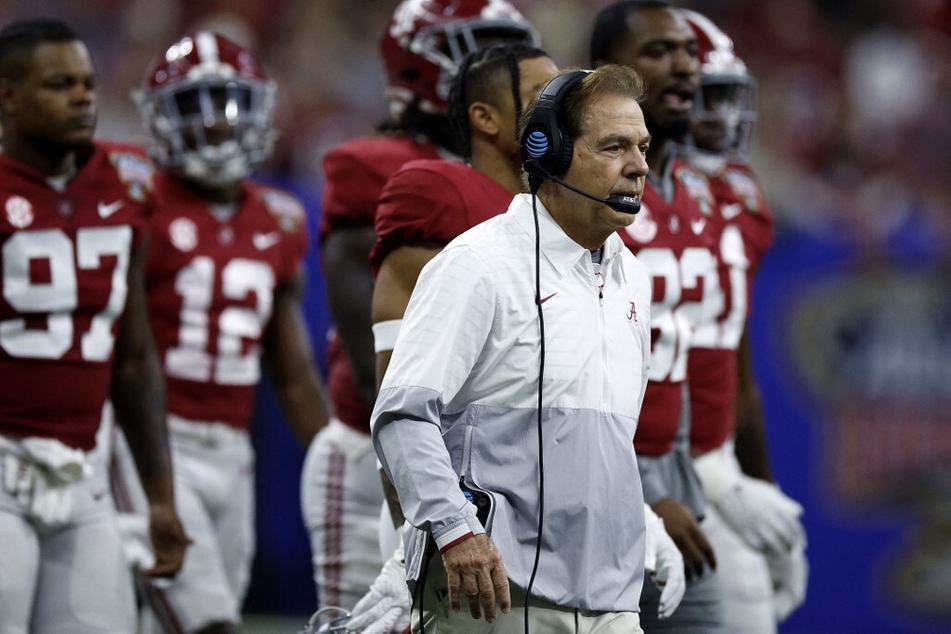 On Monday evening, Saban announced that Alabama freshman Tony Mitchell has been suspended from the Crimson Tide football team following his arrest last week for possession of marijuana with intent to sell or deliver.
"Everybody's got an opportunity to make choices and decisions. There's no such thing as being in the wrong place at the wrong time," Nick Saban told reporters.
Saban's comment drew major attention from the sports world as it directly contradicts comments that landed the school's basketball coach in hot water last month.
When responding to freshman hoops star Brandon Miller's presence at the scene of a murder allegedly involving a former Alabama basketball player, Oats said that his star player was at the "wrong spot at the wrong time."
While Oats later apologized for his comments, fans still aren't pleased with the way Alabama has handled the situation, and Saban's latest comment may have inadvertently made thing worse.
Alabama fans rip on their coaches' comments as basketball team earns Sweet 16 March Madness spot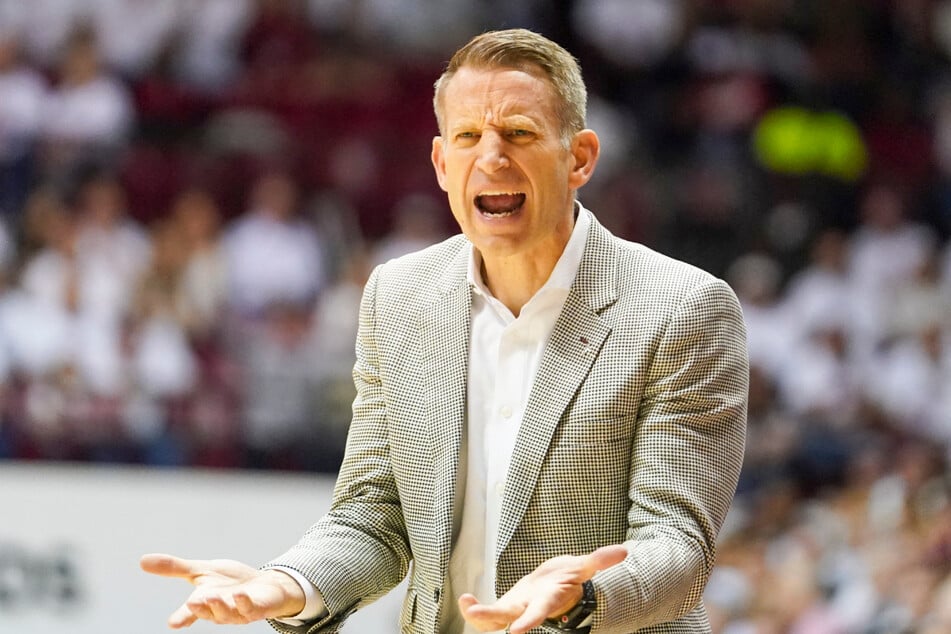 Alabama fans have pointed out the parallels between the coaches' comments, which have sparked heated debate online.
"Nick Saban just eviscerated Nate Oats, directly ridiculing Oats saying Brandon Miller was just in the wrong place at the wrong time," one fan tweeted. "This was intentional by Saban, who is likely furious that Alabama basketball is increasing heat on his football program."
"This man Nick sending shots at Oats. I'm here for it!" another fan noted.
"There's no such thing as being in the wrong place, at the wrong time. That is how you correctly handle a legal situation with a student-athlete. Props to Nick Saban," another commented in response.
Oats will lead his Crimson Tide basketball team on Friday against San Diego State in the Sweet 16 round of March Madness after defeating Maryland 73-51 on Saturday.
Since the start of the NCAA Tournament, the Crimson Tide has continued to make headlines over the murder scandal, as information has emerged about more Alabama athletes possibly involved in the crime.
Crimson Tide Basketball's Sweet 16 showdown against San Diego State will tipoff at 6:3PM ET.
Cover photo: Collage: CHRIS GRAYTHEN / GETTY IMAGES NORTH AMERICA / GETTY IMAGES VIA AFP & USA TODAY Sports