College football: Coaching carousel ignites with new hires
New York, New York - After the Charlotte 49ers dropped a bombshell announcement that they hired Biff Poggi from Michigan, the college football coaching carousel hasn't faltered with new head coaching hires trickling in one by one.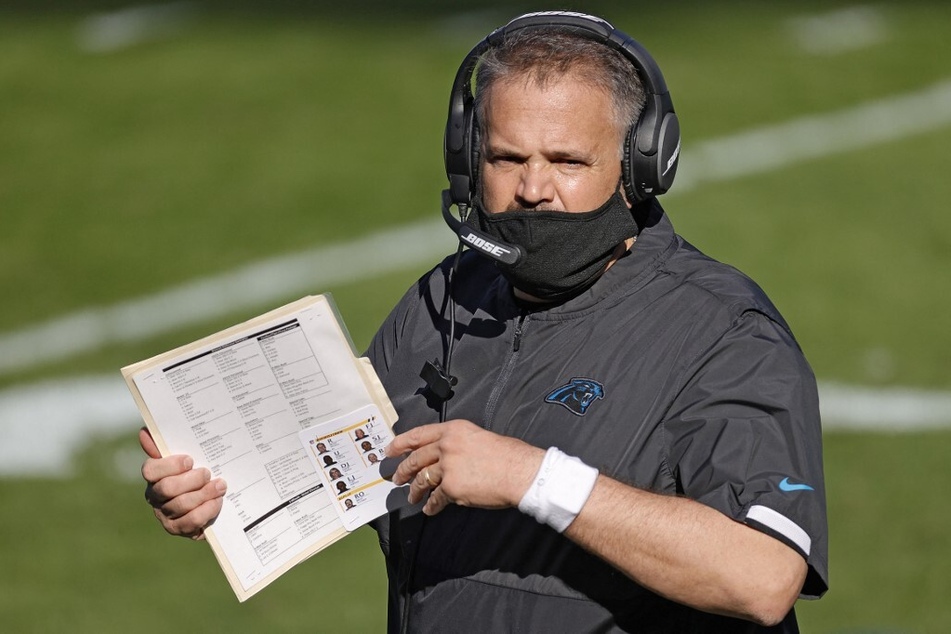 The Nebraska Cornhuskers made the first big change of the college football coaching carousel back in September when they let go of then-head coach Scott Frost.
Now, the team has rebounded with its next leader in Matt Rhule.
The former NFL Carolina Panthers head coach, who also previously coached at Baylor and Temple, was hired Saturday morning following Nebraska's extensive coaching search that spanned over two months.
In October, Rhule was fired from Carolina after struggling to guide the Panthers to success following a 1-4 start in his third season.
However, the accomplished college coach saw great success both at Temple (two 10-win seasons) and Baylor (Big 12 Championship Game appearance), and will now look for more wins in the Big Ten Conference.
Auburn made things official on Monday with the hiring of Hugh Freeze as its head coach per ESPN, while Arizona State and Wisconsin will look no further after respectively naming new head coaches over the weekend.
Wisconsin hires Cincinnati's history-maker Luke Fickell
On Sunday, Wisconsin went outside the program to hire Cincinnati's Luke Fickell, the winningest coach in Bearcat history.
While the hiring of Fickell is one of the more eye-opening moves in the college football coaching carousel, the former Buckeye athlete has deep history and experience in the Big Ten.
Fickell's roots in the Midwest began when he played as a defensive tackle for Ohio State from 1993 to 1996 before he became the Buckeyes' longtime assistant coach and coordinator under the legendary Urban Meyer.
In 2021, Fickell led Cincinnati to become the first Group of Five team to reach the College Football Playoffs, and was awarded the AFCA Coach of the Year Award for his outstanding coaching that year.
Kenny Dillingham is coming home!
Like Nebraska, Arizona State didn't waste much time reeling in Kenny Dillingham at Oregon to replace Herm Edwards as head coach.

The Arizona native got his start in college football coaching at ASU as an offensive assistant in 2014, and has soared amongst the coaching ranks since.
Dillingham's coaching resume includes schools such as Memphis, Auburn, Florida State, and most recently serving as the offensive coordinator at Oregon this year under first-year head coach Dan Lanning, who comes from a defensive background.
This season, the Ducks had a top-five scoring offense thanks to Dillingham, and the career of its star quarterback Bo Nix has been rejuvenated – also thanks to Dillingham – after an uneven career at Auburn.
At 32-years-old, Dillingham will become the youngest active head coach in the Power 5.
Cover photo: Collage: Jared C. Tilton / Richard Rodriguez / GETTY IMAGES NORTH AMERICA / Getty Images via AFP