College football: Will TCU remain unbeaten as they take on the Texas Longhorns?
Austin, Texas - Three weeks remain in college football's regular season, giving just enough time for more upsets to shake up the bid for conference championships and the College Football Playoff rankings. In this weekend's biggest matchup, which Texas team will reign supreme?
Last week, Georgia beat the nation's best – Tennessee, LSU shocked with a nail-biting overtime home win over Alabama, and Notre Dame drilled Clemson into the ground.
What will the season's upcoming Week 11 have in store as an encore?
Heisman contender Bo Nix and his Oregon Ducks will take on the Washington Huskies in a battle of the Pac-12 contenders, and Ole Miss will look to be the third team this season to deliver a statement win over coach Saban's Alabama in the SEC.
The Big Ten will be relatively quiet until Ohio State and Michigan meet in Columbus on November 26, while Georgia will host underdogs Mississippi State for a nighttime showdown on Saturday.
But TCU's head-to-head battle against Texas will undoubtedly be the biggest game of the week, with huge stakes and everything on the line.
The undefeated Horned Frogs currently have a well-earned spot in the top four of the playoff rankings, but will the Longhorns shake things up?
Here's what you need to know about this Saturday's biggest showdown.
The unbeaten TCU are facing the Texas Longhorns as the underdogs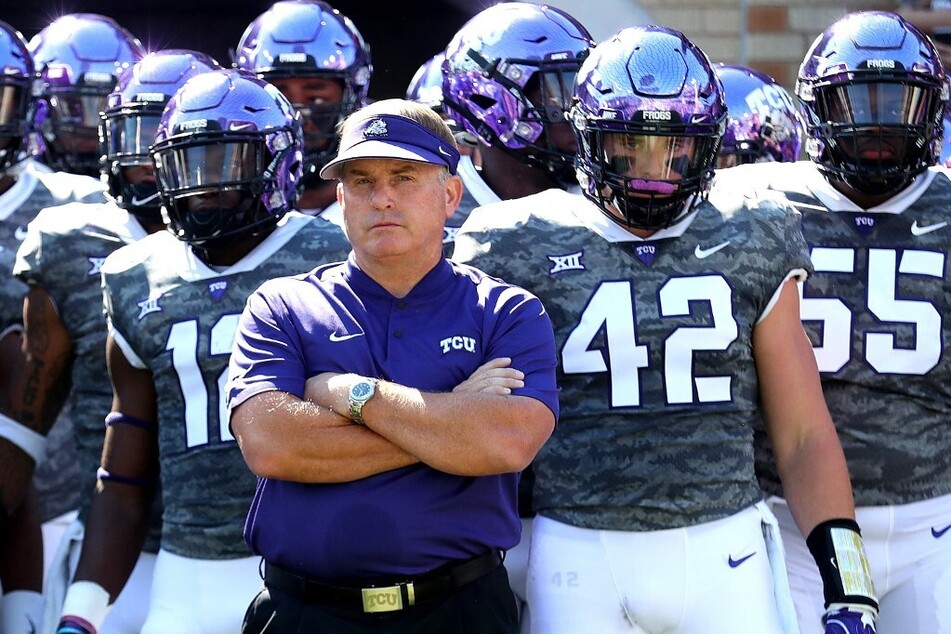 While this isn't the first time this season TCU has entered a game as an underdog, it might be the first time the team will be handed a loss.
Five of the seven Texas Longhorns games against Power Five teams this season have been decided by a possession or less, and the Longhorns may arguably be the toughest competitor TCU has faced yet.
The Big 12 has two standout 1,000-yard rushers, and both will be fully featured this weekend.
TCU's Kendre Miller, who has accumulated 1,009 yards and 12 touchdowns this season, will test Longhorns linebackers Jaylan Ford and DeMarvion Overshown, who have each posted 7.5 tackles for loss this season.
Heisman sleeper candidate Bijan Robinson of Texas will also pose a big threat to the Horned Frogs defense. For his second consecutive season, Robinson has run for more than 1,000 yards and has already racked up 12 touchdowns this year. The NFL draft prospect is considered one of the greatest running backs in Texas football history, and officially became one of the program's top 10 best rushing players ever last weekend.
The huge conference matchup between the two Texas powerhouses will be hosted by ESPN's College Gameday - the second time at home for the Longhorns in this season. Gameday was also held in September during Week 2, when the Texas almost toppled then-No. 1 Alabama, but ultimately fell 20–19.
Saturday kickoff for TCU and Texas is set for 7:30 PM EST.
Cover photo: TOM PENNINGTON / GETTY IMAGES NORTH AMERICA / Getty Images via AFP