Is another major college football conference realignment coming soon?
Irving, Texas - Big 12 conference realignment rumors surrounding the Colorado, Utah, Arizona, and Arizona State college football programs are increasingly getting louder.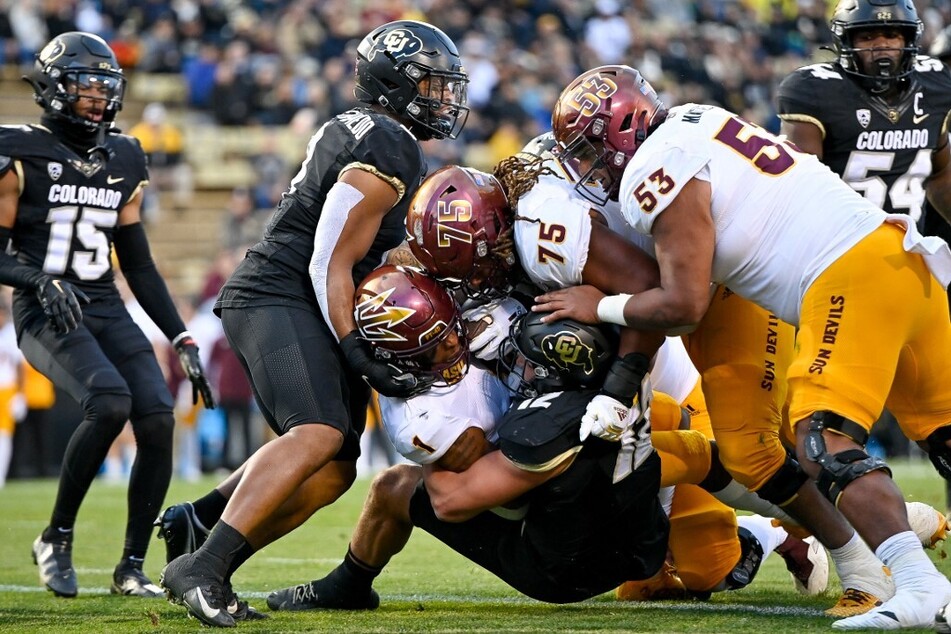 College football fans are anxiously awaiting what lies next for the dying Pac-12 Conference.
Last season, the conference lost USC and UCLA to the Big Ten, starting in 2024.
Since then, Oregon and Washington have also been linked to the Midwest conference, while the Pac-12's four corner schools – Arizona, Arizona State, Utah, and Colorado – have been linked to the Big 12.
Currently, the west coast league has yet to secure a single TV deal for their respective sports programs, which has created buzzing rumors that a conference realignment is soon to come!
Per Dennis Dodd of CBS Sports, the Big 12 has already been in contact with Colorado, Utah, Arizona, and Arizona State.
On Friday, Colorado athletic director Rick George publicly discussed where the Buffaloes athletics program stands amid conference realignment rumors.
"In a perfect world, we'd love to be in the Pac-12, but we also have to do what's right for Colorado at the end of the day," George told Brian Howell of BuffZone. "We'll evaluate things as we move forward."
Arizona's athletic director Dave Heeke also spoke about finding a new conference outside the Pac-12, saying: "we'd like to be with the Pac-12 and continue the great tradition of the conference. But if not, there will be a new landscape and a new opportunity for the University of Arizona."
Will the college football world soon see another major conference realignment take place soon? Fans are holding their breath.
Cover photo: DUSTIN BRADFORD / GETTY IMAGES NORTH AMERICA / GETTY IMAGES VIA AFP