Jalen Carter: Arrest warrant issued for potential top NFL Draft pick
Athens, Georgia - Potential No. 1 NFL Draft pick Jalen Carter has had an arrest warrant issued in his name in connection to the January traffic crash that killed his former teammate and recruiting staffer at the University of Georgia.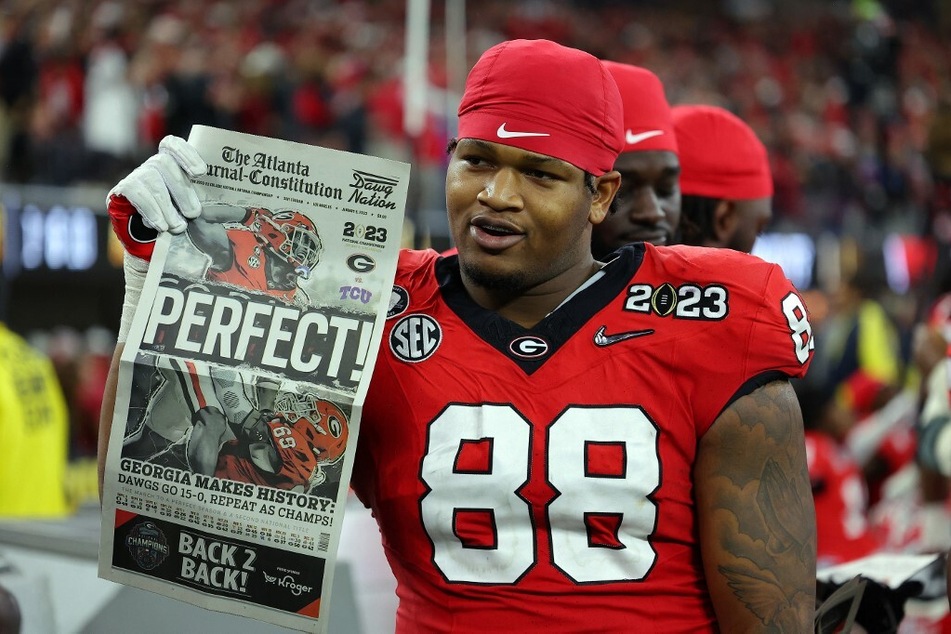 According to the statement from the Athens-Clarke County Police Department, Carter's is wanted for reckless driving, racing, and alcohol impairment, which contributed to the crash.
Recruiting analyst Chandler LeCroy (24) and lineman Devin Willock (20) were both killed in the tragic car crash on January 15. Two other members of Georgia football, Warren McClendon and Victoria Bowles were also injured.
The incident occurred just hours after Georgia football celebrated their second-straight national title with a parade in Athens.
"The investigation found that Chandler LeCroy, driver of the 2021 Ford Expedition, and Jalen Carter, driver of a 2021 Jeep Trackhawk, were operating their vehicles in a manner consistent with racing shortly after leaving the downtown Athens area at about 2:30 AM," the police said in a statement.
"The evidence demonstrated that both vehicles switched between lanes, drove in the center turn lane, drove in opposite lanes of travel, overtook other motorists, and drove at high rates of speed, in an apparent attempt to outdistance each other."
Police added that the car was traveling at 104 miles per hour and that Carter's blood alcohol concentration was measured at .197.
On Monday, news broke that Carter is set to miss this year's NFL Combine training and will instead work out for scouts at the Bulldogs' Pro Day. At the Combine, he will only participate in medical exams and interviews.
Cover photo: KEVIN C. COX / GETTY IMAGES NORTH AMERICA / GETTY IMAGES VIA AFP