Notre Dame quarterback Sam Hartman reveals key to beating the Buckeyes
South Bend, Indiana - Is Sam Hartman the missing piece to helping Notre Dame take down Ohio State in college football's biggest game on Saturday?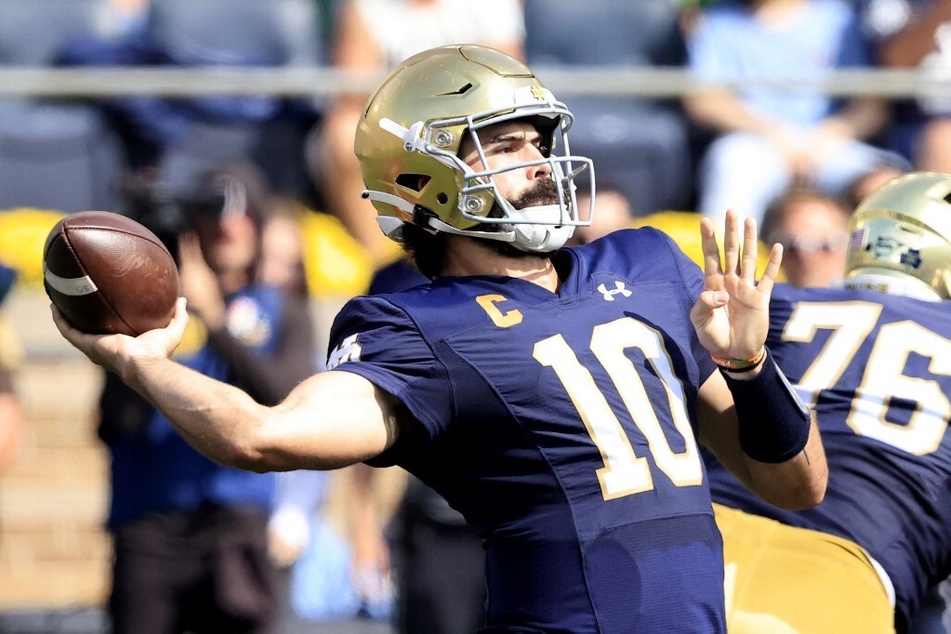 Ohio State is heading to Notre Dame for a crucial top-10 matchup with significant playoff implications.
Both teams are eager to secure a victory to enhance their playoff prospects, making the stakes exceptionally high for this early-season clash.
While Ohio State prevailed over Notre Dame last season with a 21-10 score, this year, Notre Dame boasts an experienced transfer quarterback in Sam Hartman, who has already thrown an impressive 13 touchdowns in the first four games of the season.
This addition adds an exciting twist to the matchup.
Ahead of the huge showdown, Hartman revealed the single most important key to playing well against the Buckeyes: trust!
Sam Hartman believes Notre Dame has proven a rock-solid offense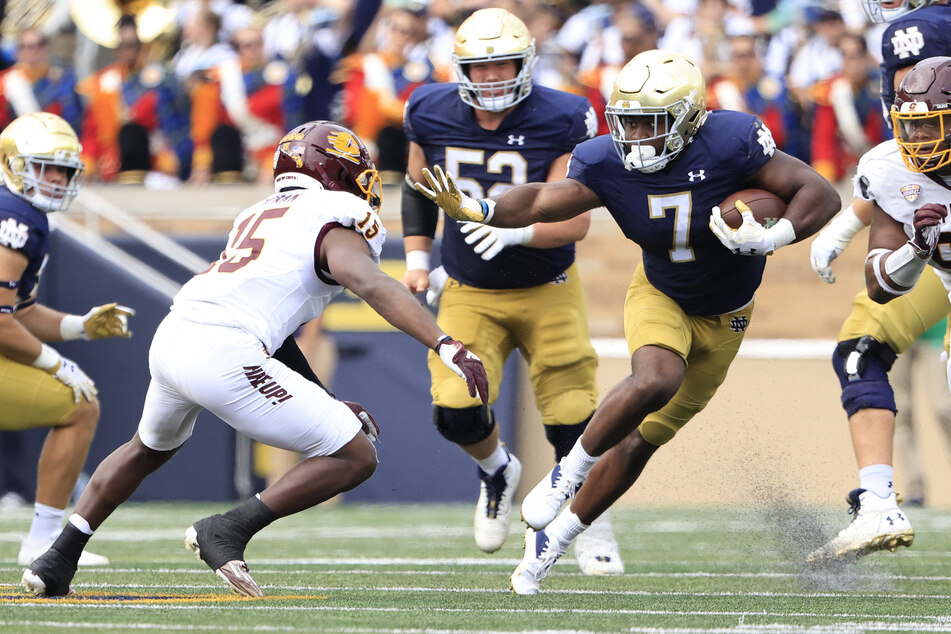 Ohio State will encounter a different Notre Dame team from last year, and winning against their more experienced quarterback will be a tough task.
"I think we have an unbelievable O-line that I have a lot of confidence in," Hartman told the media on Monday.
"Our running backs have all been playing incredibly well. Tight ends have been doing great, and outside, we've shown we have some explosive capabilities and the ability to spread the ball around when you need to and be able to run the ball when we can."
Notre Dame will come into the meeting with Ohio State currently 4-0. Still, the fighting Irish will face up against a caliber of defense that the team has yet to play against.
But, if No. 9 Notre Dame can out-best the Buckeyes, they will undoubtedly move into the playoff picture.
"A lot of it is just the trust," Hartman added. "The trust and belief that everybody around me is doing their job, which they've been doing all year, and we've been doing since the spring. So it's exciting. It's an exciting opportunity to go out as a team and play a complete game."
Notre Dame will host Ohio State on Saturday at 7:30 PM ET airing on NBC.
Cover photo: Justin Casterline / GETTY IMAGES NORTH AMERICA / Getty Images via AFP