USC sophomore Caleb Williams wins the 2022 Heisman Trophy!
New York, New York - USC quarterback Caleb Williams became the eighth player in Trojan football history to win the college football Heisman Trophy on Saturday night.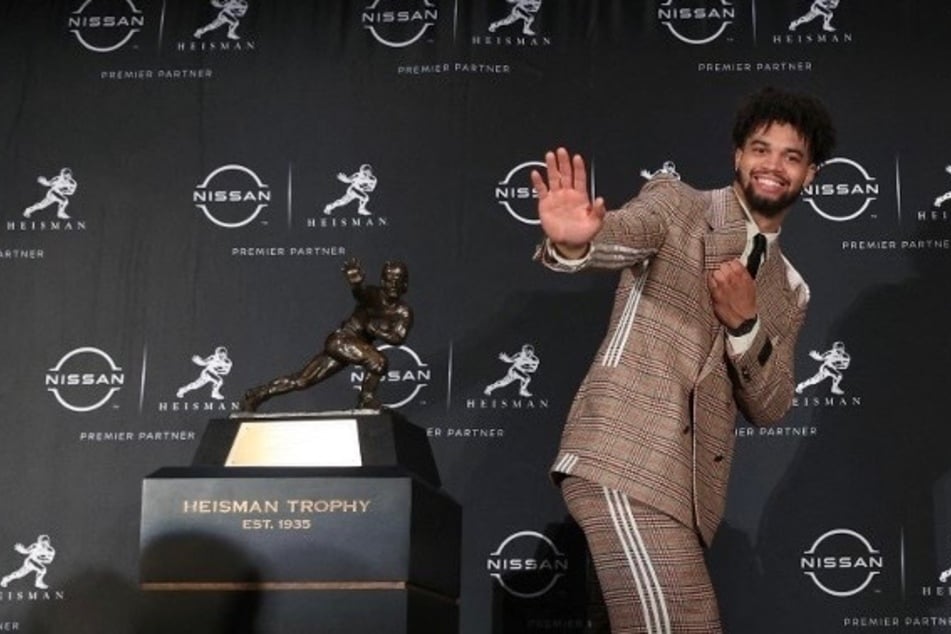 Last season, Williams walked onto the football field as a backup quarterback for the Oklahoma Sooners.
Now, the 20-year-old Trojan passer is a Heisman Trophy winner.
At the Heisman award ceremony in New York City, Williams easily secured the trophy presented to the most outstanding player in college football in a decisive victory.
In 13 games this season, the former five-star recruit out of Washington DC dazzled the field throwing for 4,075 yards and 37 touchdowns, with only four interceptions. He also rushed for 372 yards and 10 rushing scores.
Williams received 544 first-place votes and finished with 2,031 total points to beat out finalist Max Duggan of TCU (1,420 points), CJ Stroud of Ohio State (539), and Stetson Bennett of Georgia (349).
Though the Trojans fell short of winning the Pac-12 title and playing in the College Football Playoff, Williams' leadership this season guided USC to an 8-0 season start for the first time since 2006. He also led the Trojans to defeat rivals UCLA and Notre Dame in the same season for the first time since 2016.
As Williams ends his season with the Heisman honor, the other finalists will still have the chance to compete for the coveted national championship title with their respective teams.
"I may be standing up here today, but y'all get to go to the College Football Playoff," Williams jokingly said in his acceptance speech, saluting the other finalists during the live broadcast. "Guess you can't win them all."
Stroud and Bennet will lead their teams in a face off at the CFP Peach Bowl, and Duggan will suit up against the Michigan Wolverines in the CFP Fiesta Bowl. Both bowl games will take place on New Year's Eve.
Cover photo: Collage: RONALD MARTINEZ / Sarah Stier / GETTY IMAGES NORTH AMERICA / Getty Images via AFP