What does TCU need to be named college football's national champions?
Los Angeles, California - It has been a magical ride this season for the TCU. The Horned Frogs are set to make their first ever College Football Playoff (CFP) National Championship appearance, where they will play to win their first national title in over 80 years.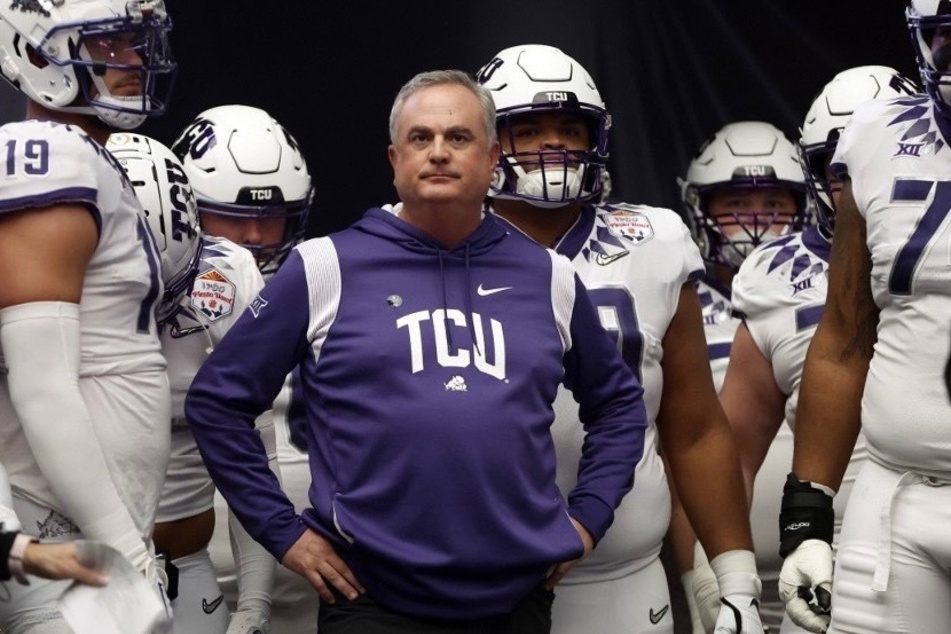 The Horned Frogs are just one win away from pulling off the most shocking run in CFP history!
While it's not going to be easy facing No. 1 Georgia for the title, after defeating Michigan in the semifinal Fiesta Bowl, TCU proved they can go head-to-head with a top-ranked team.
All season long, the Horned Frogs were led by two key factors that they will need to overtake Georgia: toughness and belief!
If head Coach Sonny Dykes wants to defeat the only unbeaten team in the nation, TCU needs to be more physical than Georgia, and repeat what they did against then-undefeated Michigan.
In the Fiesta Bowl, TCU garnered four sacks, two-interceptions for touchdowns, and out-rushed Michigan 263 yards to 186.
In other words, the Horned Frogs completely manhandled the Wolverines!
As the first Big 12 team to play in the championship game, TCU's work is definitely cut out for them against reigning national champions Georgia.
However, if the team can repeat the same offensive and defensive success against the Bulldogs as they did with Michigan, TCU may end the night holding the golden championship trophy in a downpour of purple confetti.
Who will lead the Horned Frogs in the championship showdown?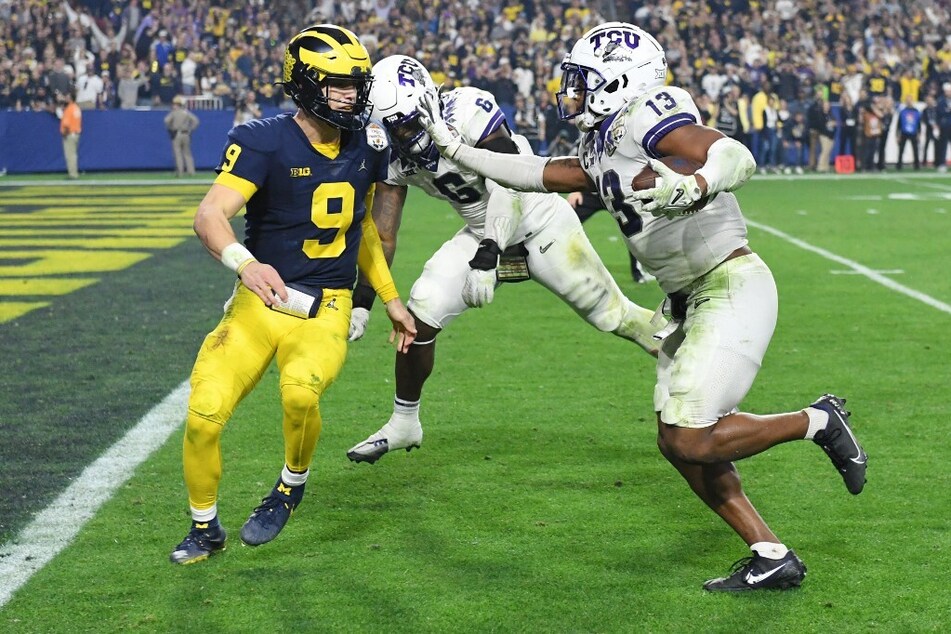 With Davey O'Brien winner and Heisman runner-up quarterback Max Duggan on their side, TCU's offense will be ready to get down and dirty with the Bulldogs' defense.
However, it is the Horned Frogs' defense, led by senior Dee Winters, that can make the biggest impact on the field.
The Texas native is the heart of TCU's 3-3-5 defense, and he is often seen as a "do it all" type of athlete who can play multiple defensive positions.
In TCU's game against Michigan last Saturday, Winters posted seven tackles – three for a loss – and intercepted Wolverines' quarterback JJ McCarthy's pass for a touchdown.
A possible first round pick in this year's NFL Draft, Winters is an elite blitzer who has perfected TCU's unique "gap" defense.
This season, the linebacker compiled 14.5 tackles for a loss, including 7.5 sacks.
Winters will look to pressure 25-year-old Georgia quarterback Stetson Bennett, as he's one of the best defensive players to sneak attack passers.
The CFP National Championship game featuring TCU and Georgia is set for January 9 at 7:30 PM EST at SoFi Stadium in Inglewood, California.
Cover photo: CHRIS CODUTO / GETTY IMAGES NORTH AMERICA / GETTY IMAGES VIA AFP