Cooper Rush gets all the props for historic Dallas Cowboys win
Arlington, Texas - Cooper Rush became the first quarterback in the history of the Dallas Cowboys franchise to win his first four career starts, earning praise from team owner Jerry Jones following a 25-10 victory over the Washington Commanders on Sunday.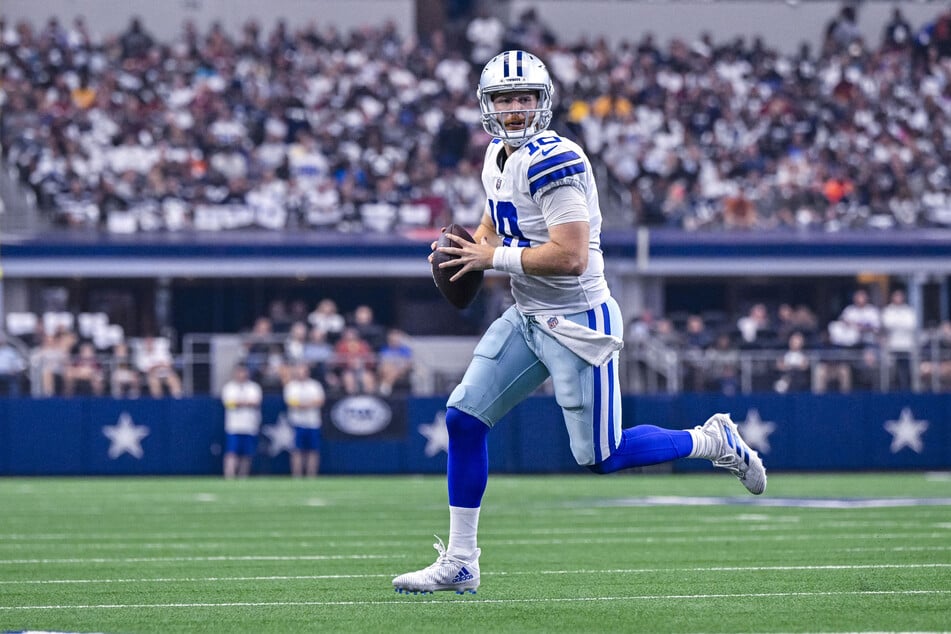 Rush, however, could once again find himself backing up Dak Prescott next week with the two-time Pro Bowl selection getting closer to returning from a thumb injury.
The Cowboys have won all three games with Rush at the helm after Prescott sustained a fractured right thumb in a season-opening 19-3 loss to the Tampa Bay Buccaneers on September 11.
The undrafted Rush has completed 55 of 89 passes (61.8 %) for 673 yards while throwing four touchdowns and no interceptions in those three consecutive victories.
"I can't say enough about his play," Jones said. "What it has possibly done for this team this season to give us a chance to sit here after these last three ball games and maybe have the opportunity we've got for the rest of the year.
"It's amazing. It's far more than what I would've expected."
Cooper Rush will be downgraded to back up quarterback again when Dak Prescott returns
Jones has said that Prescott will return as the starter once healthy, but he isn't sure when that will be, despite recent reports that it could happen next week when Dallas visits the defending Super Bowl champs the Los Angeles Rams.
"I can't give you anything there medically," Jones said after Sunday's win. "I don't think anyone knows how he's going to grip the ball but certainly, we feel a lot better the way Cooper is playing, the way our team is playing."
The Dallas Cowboys will face the Los Angeles Rams on Sunday, October 9, though whether Rush will remain in play is up in the air.
Cover photo: USA TODAY Sports