Could Colin Kaepernick be the next New York Jets quarterback?
East Rutherford, New Jersey - Colin Kaepernick, who hasn't played in the NFL for seven years after his kneeling social justice protests sparked controversy, is asking the New York Jets for a job.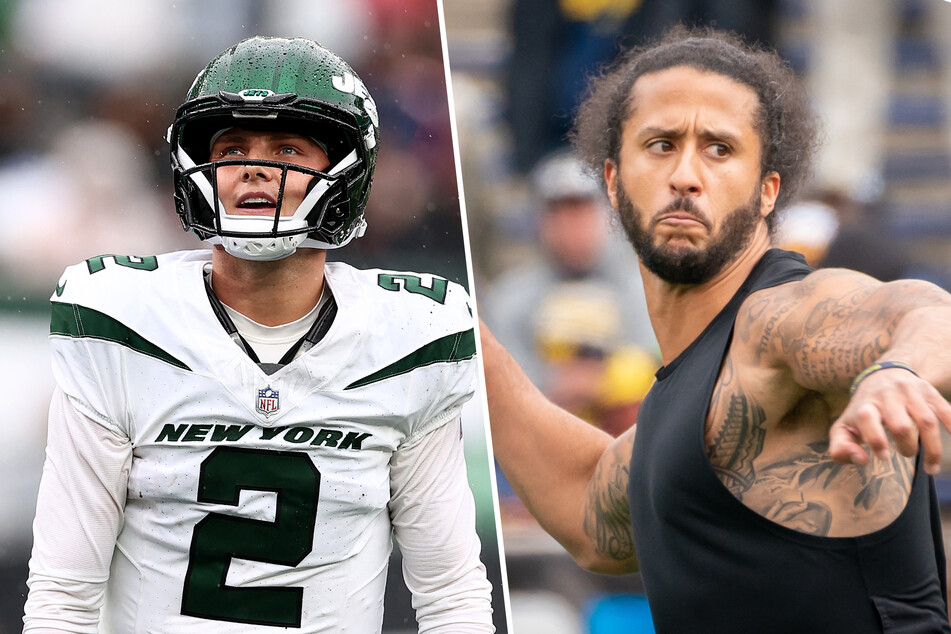 The 35-year-old former San Francisco 49ers quarterback wrote a letter to Jets general manager Joe Douglas seeking a place on the struggling team's practice squad.
"I would be honored and extremely grateful for the opportunity to come in and lead the practice squad," Kaepernick wrote in a letter made public by rapper J Cole on social media.
"I would do this with the sole mission of getting your defense ready each week."
The Jets were stunned when four-time NFL Most Valuable Player Aaron Rodgers was lost for the season only four plays into the 2023 campaign after the 39-year-old quarterback, obtained in an off-season deal with Green Bay, suffered an Achilles tendon injury in an opening victory over Buffalo.
The Jets have managed only 10 points in each of two losses since then, falling to Dallas and New England, as backup Zach Wilson, whom Rogers was acquired to replace, has struggled to move the offensive unit.
That has sparked criticism from fans, including former Jets quarterback Joe Namath, who described Wilson's play as "awful" and "disgusting" while saying change was needed.
Kaepernick admitted in his letter that one reason he wanted to work on the team's reserves and run plays like the next rival to prepare defenders was so the Jets could "take a real look at where I'm at football-wise in game-like situations against an elite defense."
Colin Kaepernick says he never stopped training for NFL comeback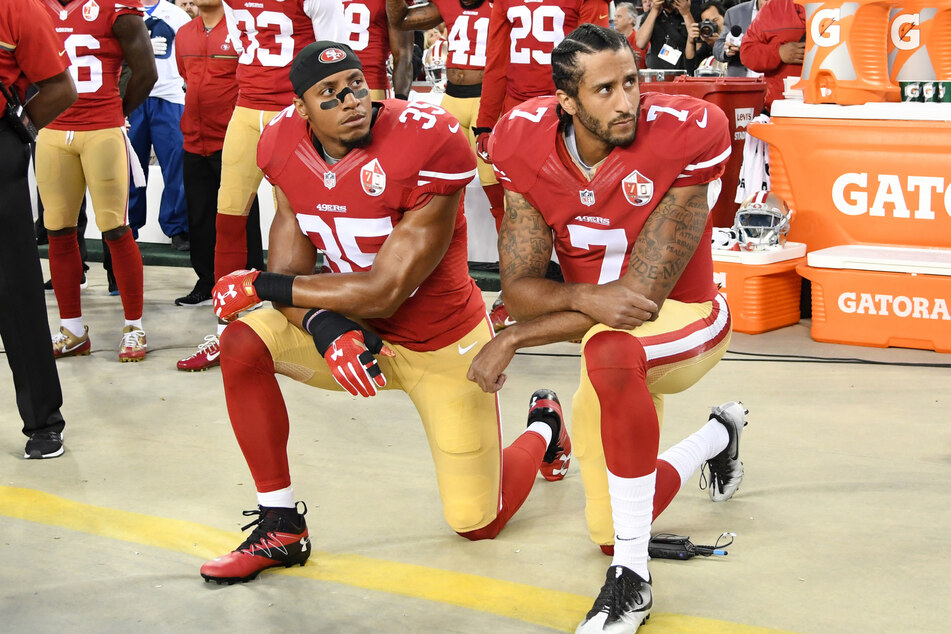 Kaepernick called himself "a risk-free contingency plan" in selling himself in case Wilson was unable to spark the Jets, who were seen as a title contender with Rodgers directing the attack.
In the 2016 pre-season, Kaepernick began kneeling during the playing of the national anthem before games, saying he was protesting racial injustice and police brutality, with polarized reaction to the move.
After the 2016 campaign, the 49ers brought in a new coach and changed offensive schemes, leading to Kaepernick opting out of his contract to become a free agent.
He was not signed by any team for the 2017 season, and when other players began their own kneeling protests, then-President Donald Trump declared NFL owners should fire players who refused to stand for the anthem.
Kaepernick filed a grievance against the NFL in October 2017, saying NFL teams colluded in keeping him out of the league. In February 2019, the NFL reached a confidential settlement with Kaepernick, and the grievance was withdrawn.
While he hasn't played since 2016, Kaepernick says he has never retired or stopped training in hopes of a chance to make an NFL comeback.
New York Jets opt to add Trevor Siemian to practice squad
"My training schedule has remained the same for six years," Kaepernick wrote, citing a regimen of four hours a day over five days a week. "Worst case scenario, you see what I have to offer and you're not that impressed. Best case scenario, you realize you have a real weapon at your disposal in the event you ever need to use it."

His plea apparently fell short as the Jets announced late Tuesday that they have signed Trevor Siemian as a practice squad quarterback.
Siemian (31) has been an NFL quarterback since 2015, mainly in a reserve role, being released by Cincinnati last month among the final cuts. He has started only six games over the past five seasons.
Cover photo: Collage: ELSA & Jaime Crawford / GETTY IMAGES NORTH AMERICA / Getty Images via AFP