New York Jets coach responds to Aaron Rodgers retirement rumors
East Rutherford, New Jersey - New York Jets coach Robert Saleh isn't buying into speculation that 39-year-old NFL star quarterback Aaron Rodgers might retire after his season-ending torn Achilles tendon.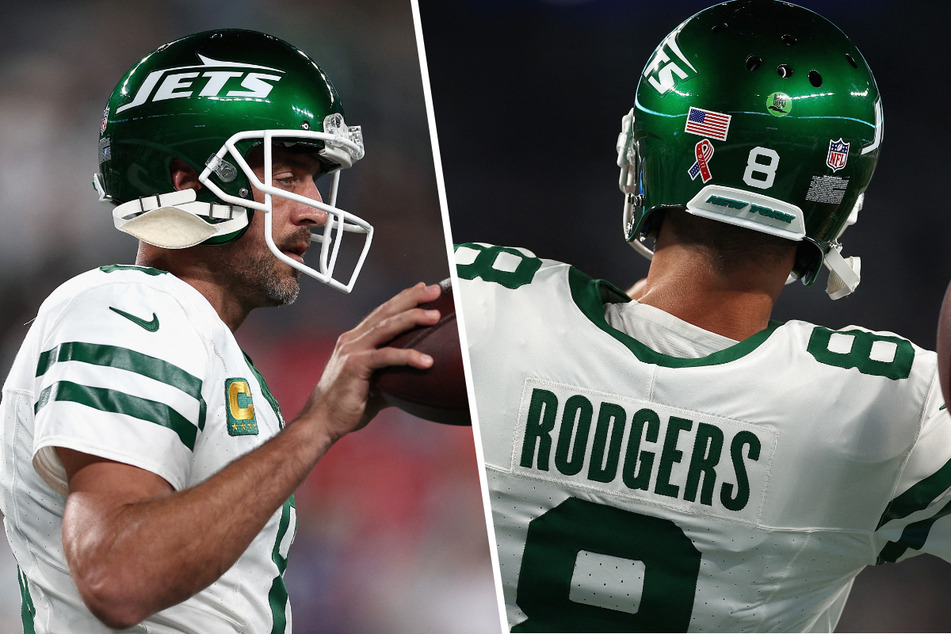 Four-time NFL MVP Rodgers spent 18 seasons with the Green Bay Packers and became one of the league's all-time passing leaders before being traded to the Jets last April.
Seen as a player who might turn a revamped Jets squad into a title contender, Rodgers was sacked after four plays in Monday's season-opening victory over Buffalo and lost for the remainder of the campaign with surgery needed to repair the injury.
There were fears the NFL legend might have played his final game, but Saleh sees Rodgers as someone who will undertake the extensive work of rehabilitation to prepare his body for a return at age 40 and a chance to rewrite his American football farewell.
"I would be shocked if this is the way he is going to go out," Saleh said Wednesday. "But at the same time... he's working through a whole lot of headspace things he needs to deal with, and that will be the last thing I talk to him about."
Rodgers, signed with the Jets through the 2025 campaign, will remain as an advisor to the Jets this season, Saleh hopes, and serve as a mentor to Zach Wilson, the quarterback the Jets benched to bring Rodgers into a starter's role.
Will the New York Jets seek a new quarterback with Rodgers sidelined?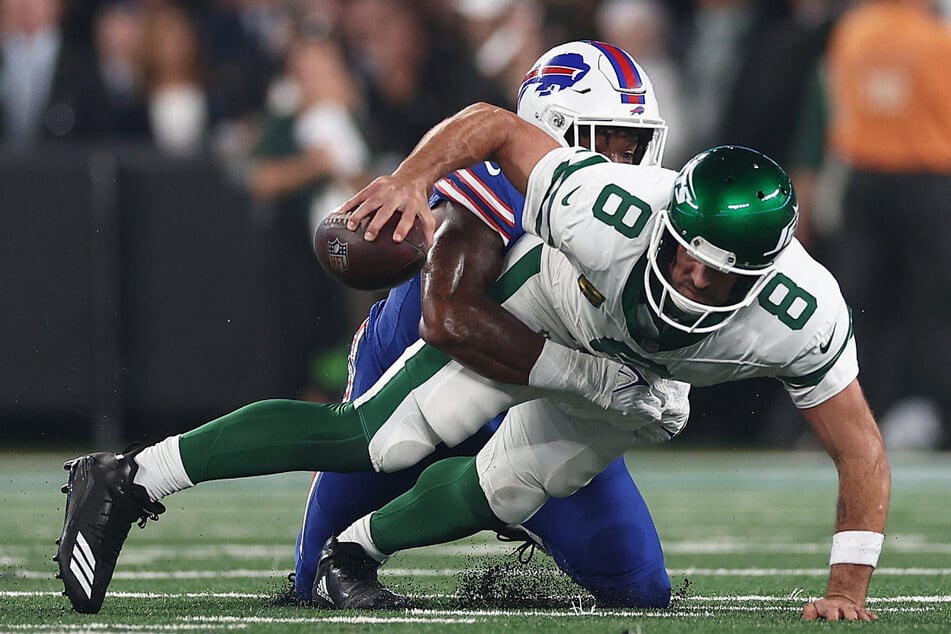 "I think it's very important," Saleh said of Rodgers staying close to the Jets. "I think it's important for him. Mental health and healing, I think that's very important."
The impact of a Super Bowl champion can only help motivate players on a team with the longest playoff drought in North American major sports, last reaching the post-season in the 2010 campaign, and a club whose only Super Bowl victory came in 1969.
"His presence, his words... he's as much a football coach as he is a player, and just having his presence, his thoughts, his words, and his leadership, I think anyone would want that," Saleh said.
Saleh moved up Tim Boyle from the practice squad to back up Wilson as the Jets prepare to face Dallas on Sunday. Thus far, they are the only healthy signal callers who know the offensive system installed this year for Rodgers.
"Zach and Tim, those are our guys," Saleh said. There's a lot of meetings, a lot of practices, a lot of nuance, a lot of understanding of why things are the way they are that go into it."
Saleh isn't saying the Jets won't try and find another quarterback to join the squad, but it will take time, just as it will for any newcomer to get up to speed.
"Just plugging and playing a quarterback, it's going to take time, whoever comes in this building, to figure out what we've done over the last six, seven months and to create their identity within the system," Saleh said.
"Right now, all of our attention is on Zach and Tim to get them ready."
Cover photo: Collage: ELSA / GETTY IMAGES NORTH AMERICA / Getty Images via AFP