Cowboys' Dak Prescott's return is not moving full speed ahead
Dallas, Texas - Quarterback Dak Prescott cannot grip a football, according to Dallas Cowboys owner Jerry Jones, but as soon as he is healthy enough to play, Cooper Rush will be headed back to the bench – regardless of how many wins he has racked up.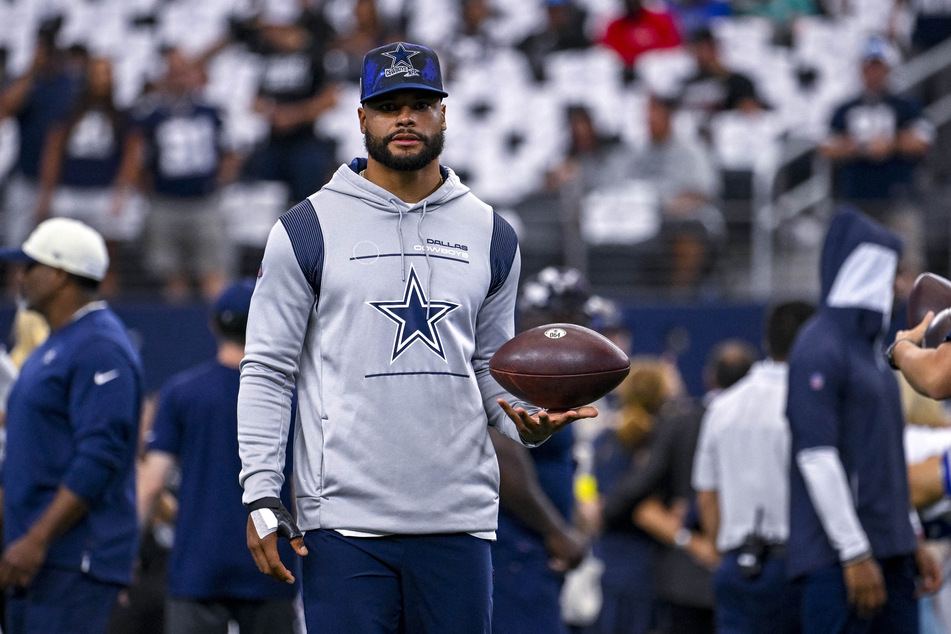 Rush will reportedly make his fourth straight start this weekend since Prescott suffered a fracture near his right thumb in the fourth quarter of the Cowboys' 19-3 loss to the Tampa Bay Buccaneers in the season opener.
Jones said during an interview with 105.3 The Fan on Tuesday that Prescott's surgically repaired thumb is improving, but he cannot grip a football "well enough to play."
So that means Rush will get the call against the Los Angeles Rams on Sunday.
The Cowboys have won all three games with Rush at the helm, and although just less than two weeks ago Jones said he would welcome a quarterback controversy between the two because that meant the team was winning, he walked back on that idea Tuesday.
Jones was asked when Prescott is deemed healthy, would the Cowboys stick with Rush if he continues to pile up victories.
"No. No. As I see it right today," Jones said.
The undrafted Rush has completed 55 of 89 passes (61.8%) for 673 yards while throwing four touchdowns and no interceptions in those three consecutive victories.
With Sunday's 25-10 win over the Washington Commanders, Rush became the first quarterback in franchise history to win his first four career starts.
Jones admitted that he never thought the Cowboys would have beaten the Cincinnati Bengals, New York Giants, and Commanders in the last three weeks.
"No. No, I did not," he said.
Dak Prescott's injury recovery is still keeping him out of practice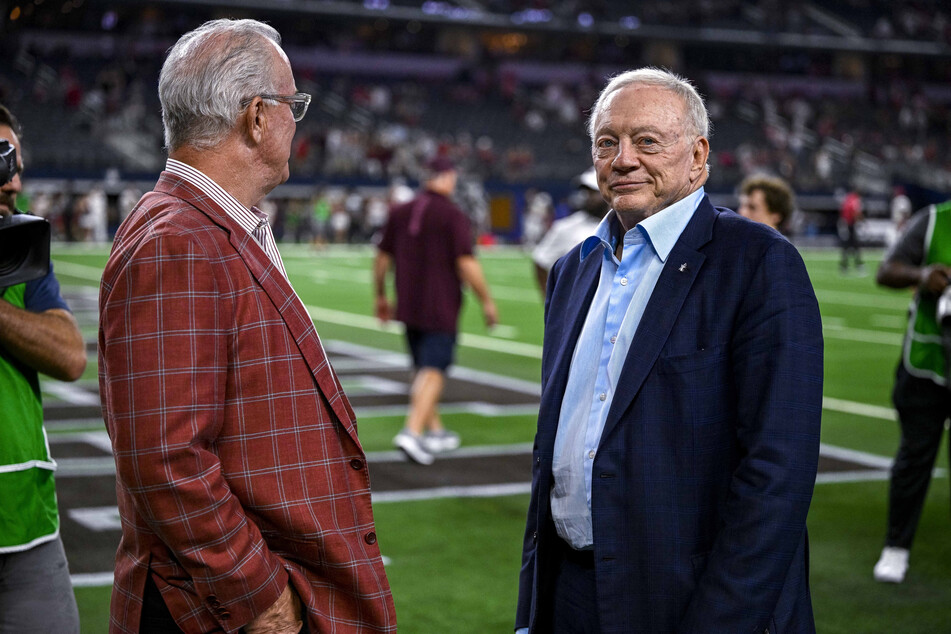 Cowboys head coach Mike McCarthy said on Monday that Prescott would need to put in an entire week of practice before he could return, and Jones remains hopeful he will be back practicing before long.
"I don't know that you could ask for better news technically, physically in how it's responding, how it's healing so to speak," Jones said.
"So all of those things are on go and I don't know that as we bid bye to each day if considering the injury, considering the location of the injury, I don't know that you could make any more progress."
"There's some things here about healing that again I often say only the man upstairs knows how that works, but he'll have a big week and he'll be hard on himself getting it ready to go."
Cover photo: USA TODAY Sports