Is Texas' fall near without starters Quinn Ewers and Hudson Card?
Austin, Texas - Can the Texas Longhorns football team maintain their appearance in the top 25 without starting quarterback Quinn Ewers and backup Hudson Card, or will the Longhorns begin to falter?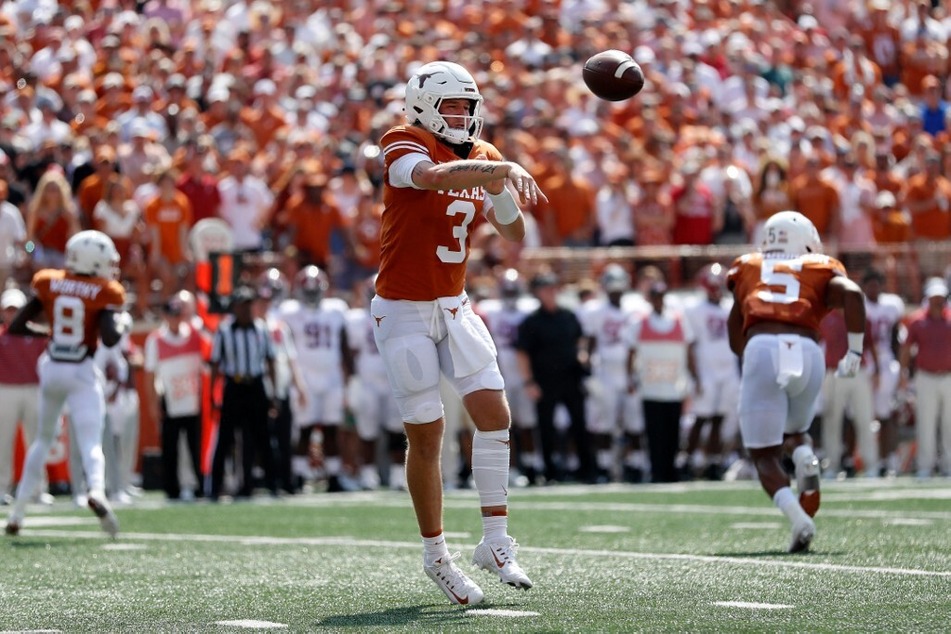 If the phrase "when one door closes, another one opens" was a person, it would be Quinn Ewers.
The former Ohio State backup quarterback to CJ Stroud transferred to Texas in December and hasn't looked back since.
The mullet-rocking star quarterback quickly settled into being the savior of the Longhorns' football program, putting up huge numbers and show-stopping performances in his Texas debut.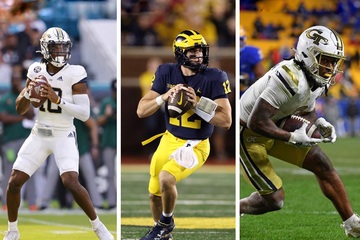 Most recently, Ewers and the Longhorns' huge showdown against Alabama garnered Texas national attention and the 21st spot in the national rankings.
However, during the most anticipated matchup of Week 2 in college football, Texas experienced a major shift on the field with the loss of their starting quarterback due to injury.
In a controversial tackle of the first quarter, Alabama's Dallas Turner was issued a personal foul penalty for a hit that left Ewers in severe shoulder pain.
The Longhorns' starting QB was then replaced by backup Hudson Card, who also finished the game with injury.
Later, it was revealed that Ewers sustained a clavicle sprain, while Card endured an ankle-sprain. As a result, the two players will be sidelined from action until further notice, leaving the Longhorns in deep trouble to maintain their dominant start to the season.
What does Texas look like without Quinn Ewers or Hudson Card on the field?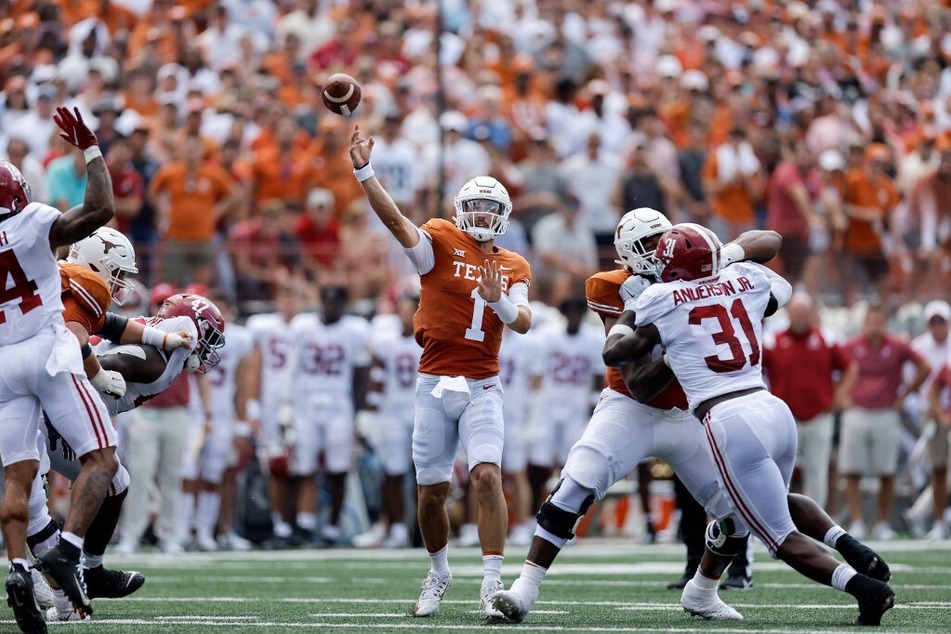 While the program does have a monstrous haul of athletes coming to the field next season including the nation's best player in Arch Manning, the Longhorns lack major depth in the quarterback position during the current season – especially with Ewers and Card out.
With limited options, the Longhorns are forced to resort to a rather uncommon move going into Week 3: suiting up their third-string quarterback and former walk-on, Cole Lourd.
A three-star recruit out of high school, Lourd is in his second-year with the program and the newest chief to watch.
As Card is projected to miss a couple of weeks and Ewers expected to be out for at least a month, 6-foot-2 Lourd is in prime position to make his big break in Week 3.
Though the Covid-19 pandemic took away one of the most important years in his high school athletic career – his senior year – Lourd still finished with a career record of 5,355 passing yards and 58 touchdowns as a two-year starter.
In the quarterback position, Lourd delivers a high level of pass accuracy, patience, and excellent footwork in the pocket.
Lourd has yet to throw a single pass for the Longhorns, but many anticipate the young quarterback will make his debut in Saturday's game against the University of Texas - San Antonio, which kicks off at 7 PM CT.
Cover photo: Collage: TIM WARNER / WARNER / GETTY IMAGES NORTH AMERICA / GETTY IMAGES VIA AFP