March Madness roundup: Stanford home Maryland home, Creighton upsets Iowa State
Spokane, Washington - Another top seed advanced to the Elite Eight of the NCAA women's basketball tournament as the Stanford Cardinal held off the Maryland Terrapins 72-66.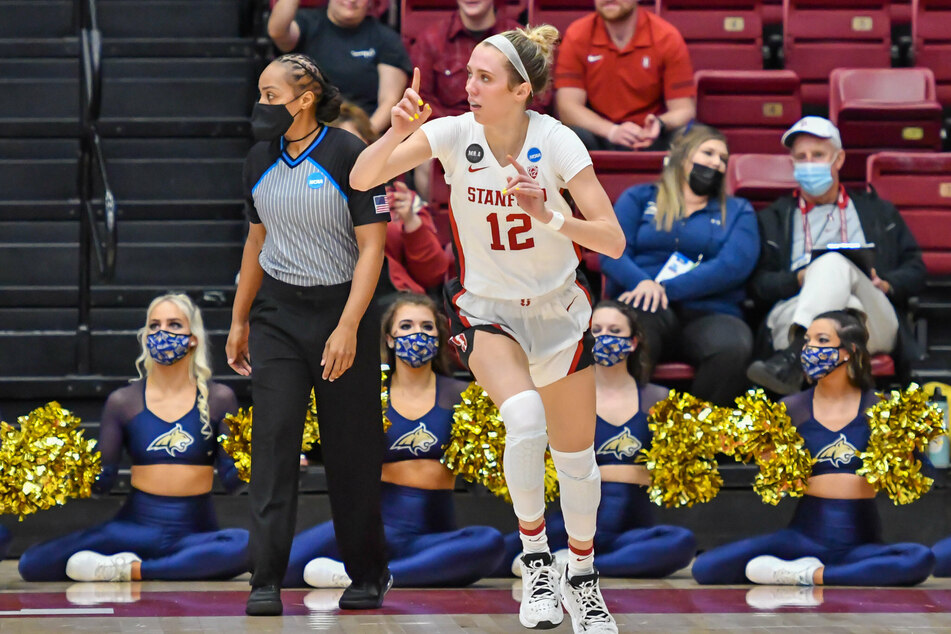 It wasn't easy, but the defending national champion Stanford Cardinal survived a late rush for their third-straight win in this tournament as they took another step towards a potential Final Four appearance.
The Cardinal took control right from the opening tip with a dominant effort, keeping the Terrapins from reaching double-digits on the scoreboard until the final seconds of the first quarter to lead Maryland 22-10 after one.
Stanford kept up the pace in the second quarter to remain well ahead with a 39-23 halftime lead.
Maryland just didn't seem to have an answer for Stanford as they continued to trail by a lot – 23 points to be exact – as the action headed into the fourth quarter.
But that was when the Terrapins rallied together for a huge 30-point fourth-quarter effort but it wasn't enough as the Cardinal only needed 13 points to keep Maryland from stealing a potential upset win.
Stanford's senior guard Lexie Hull (22) was the best player on the floor for the Cardinal with a 6-for-16 night shooting from the floor for a team-high 19 points, nine rebounds, and three assists.
Stanford moves on to meet the Texas Longhorns in Elite Eight action on Sunday.
The Bluejays blew past the Cyclones in a Sweet 16 upset!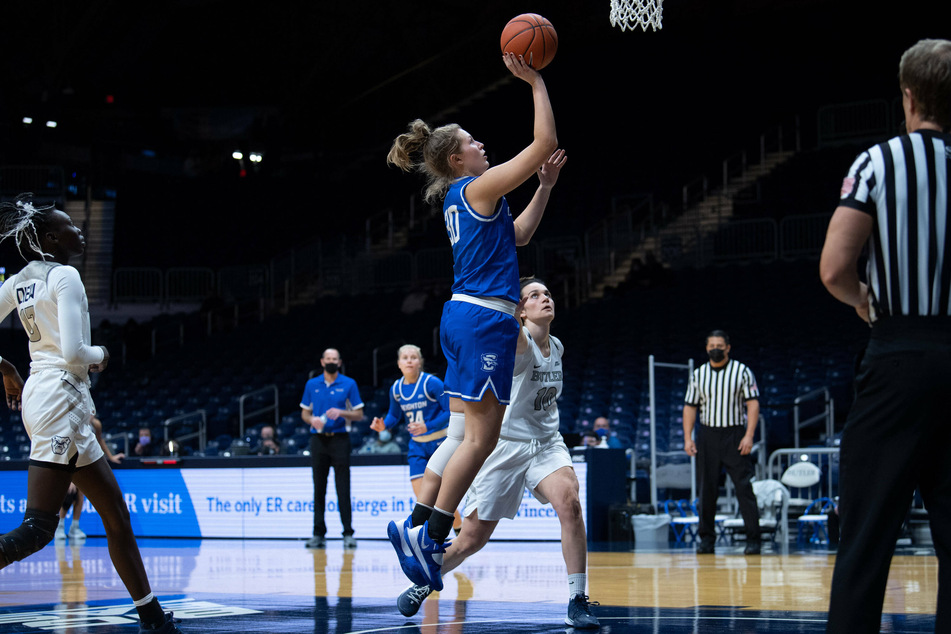 The 10th-seeded Creighton Bluejays also advanced to the next round of the women's bracket after upsetting the Iowa State Cyclones 76-68 on Friday night.
Control of this game went back and forth between the two teams, but the Cyclones took the first quarter with a small 16-13 lead.
The Bluejays answered back with a strong 17-14 second-quarter performance of their own to knot things up at 30-30 after two.
Creighton stormed out of halftime with 29 points in the third quarter to an eight-point advantage as things went into the fourth and final period.
The Cyclones couldn't overpower the Bluejays as they were met step-for-step on the scoreboard in the fourth, watching Creighton win their first Elite Eight berth in their program's history.
Sophomore guard Morgan Maly came off of the bench for her team's best performance of the night, making seven out of her 10 shot attempts for a team-high 21 points to go along with her four rebounds and one assist.
The Bluejays will now play in a big matchup against national championship favorites, the South Carolina Gamecocks, on Sunday.
Cover photo: imago/Icon SMI