NFL: Jon Gruden is out of Vegas after even more shocking emails are revealed
Las Vegas, Nevada - Jon Gruden is out as Raiders coach as a result of a steady stream of shocking emails that came to light, NFL analyst Adam Schefter announced during ESPN's Monday Night Football telecast.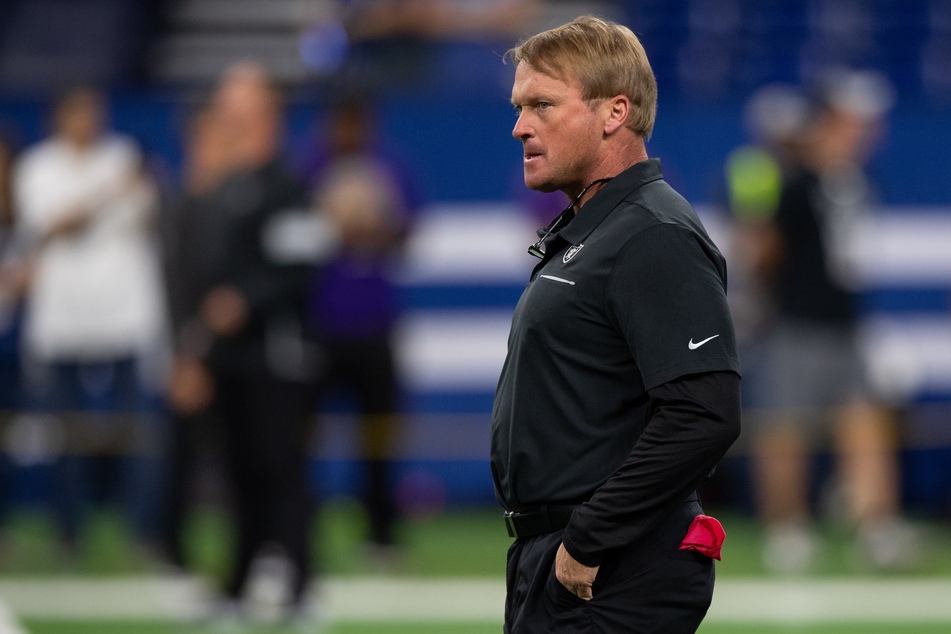 An additional heap of derogatory past emails sent by Jon Gruden was released Monday night, making Friday's revelation just the tip of the iceberg.
As reported by the Wall Street Journal, Gruden first ridiculed NFLPA president Demaurice Smith, a Black man, in an email which made racist comments about his lips.
Last week, the now ex-Raiders coach went into full defensive mode, claiming: "I don't have a racial bone in my body." At one point, he even denied ever writing the email.
All of Gruden's emails were discovered by the league in an investigation into sexual harassment in the Washington Football Team's front office. The 58-year-old was corresponding with then-Washington GM Bruce Allen and several executives, including a founder of Hooters.
In the latest tranche of emails, reported on by the New York Times, Gruden uses several misogynist and anti-gay slurs to disparage everyone from NFL commissioner Roger Goodell to President Joe Biden. He calls both men a "p***y" and Goodell a "f****t" who pushed the Rams to draft "queers" when they picked Michael Sam.
Sam was the first openly gay player drafted by an NFL team, in 2014.
Carl Nassib, the first openly gay active player in the NFL, currently plays for the Raiders.
In a prepared statement, Gruden said: "I have resigned as Head Coach of the Las Vegas Raiders. I love the Raiders and do not want to be a distraction. Thank you to all the players, coaches, staff, and fans of Raider Nation. I'm sorry, I never meant to hurt anyone."
Given the words he used in the emails – and the way he used them – it's pretty hard to believe that last part.
As reported by ESPN's Adam Schefter, Raiders assistant coach Rich Bisaccia is expected to be named the team's interim head coach.
Cover photo: imago/Icon SMI