Raiders star Carl Nassib becomes first ever active NFL player to come out as gay
Las Vegas, Nevada - Las Vegas Raiders defensive end Carl Nassib on Monday became the first active NFL player to come out as gay.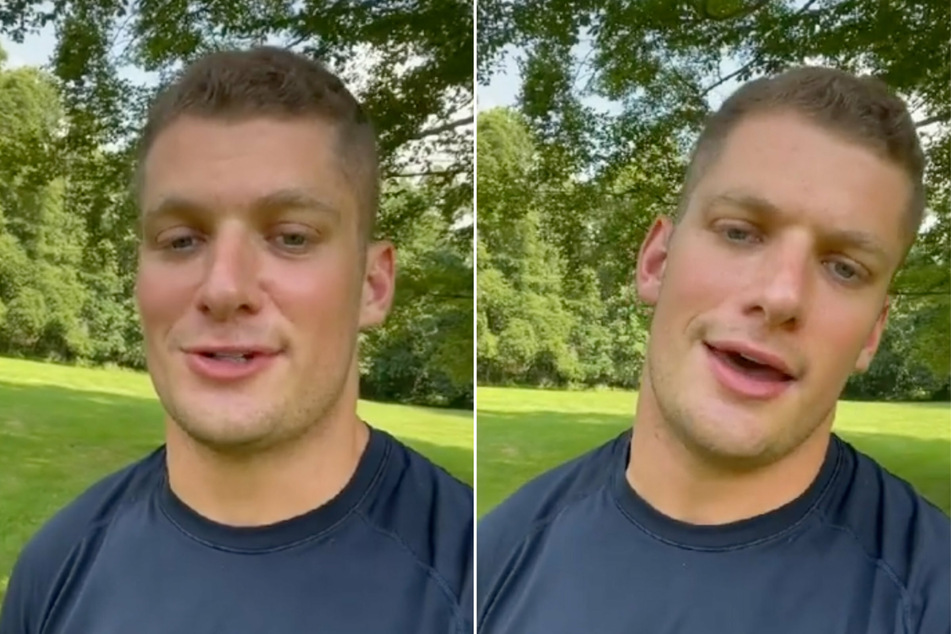 "I just wanted to take a quick moment to say that I'm gay," Nassib said in a video shared on Instagram. "I've been meaning to do this for a while now but I finally feel comfortable getting it off my chest. I really have the best life, the best family, friends and job a guy could ask for."

"I'm a pretty private person so I hope you guys know that I'm not doing this for attention. I just think that representation and visibility are so important," Nassib said.
"I actually hope that one day, videos like this and the whole coming out process are just not necessary, but until then... I will do my best and do my part to cultivate a culture that's accepting and compassionate."
The 28-year-old, about to start his sixth season in the NFL, said that he "agonized over this moment for the last 15 years," in a statement accompanying the video in which he thanked his family, friends, coaches and teammates for their support.
Nassib also announced he would donate 100,000 dollars to The Trevor Project, a human rights organization focused on crisis management and suicide prevention for young LGBTQ and questioning people.
Raiders, NFL, and players show their support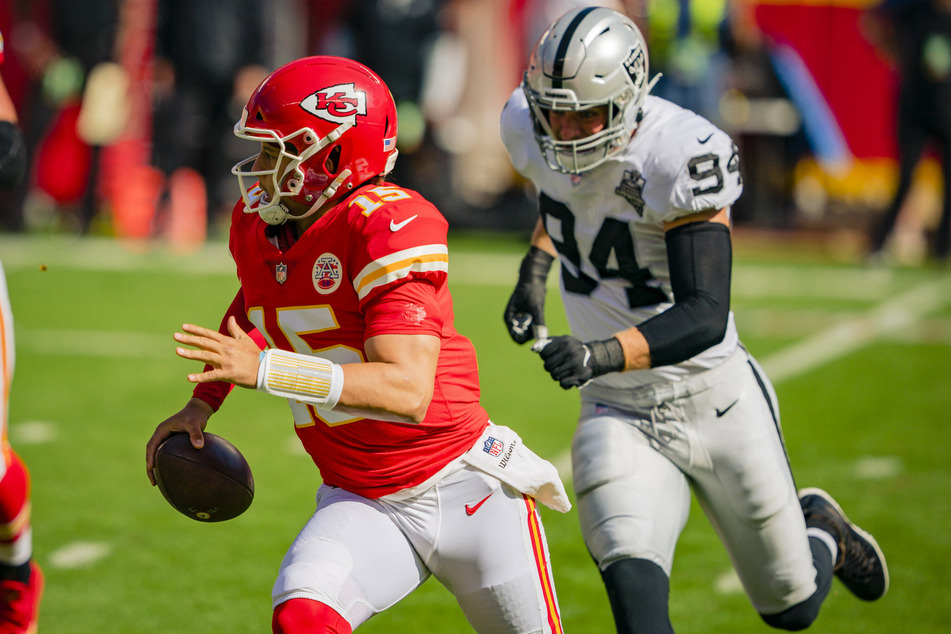 "Proud of you, Carl," the Raiders tweeted as they shared the player's statement, a comment echoed by the NFL.
"The NFL family is proud of Carl for courageously sharing his truth today," NFL commissioner Roger Goodell said in a statement.
"Representation matters. We share his hope that someday soon statements like his will no longer be newsworthy as we march toward full equality for the LGBTQ+ community. We wish Carl the best of luck this coming season."
Some fellow players also posted messages of support on social media, with Giants star running back Saquon Barkley saying "Much respect brudda" followed by a raised fist emoji.
"Awesome moment. Spreading the love to the @TrevorProject very classy move," wrote three-time Super Bowl champion Julian Edelman, who retired at the end of last season.
"Congratulations to Carl Nassib, the first active NFL player to come out as gay," Alphonso David, president of LGBT advocacy group Human Rights Campaign, tweeted. "Thank you for making history – as you said, representation is so important."
Cover photo: Collage: IMAGO / UPI Photo & Screenshot/Instagram/Carl Nassib