Tokyo Olympics: Team USA's must-see opening weekend events!
Tokyo, Japan – The postponed 2020 Tokyo Olympics will kick off this week, with soccer starting things off two days prior to the Opening Ceremony on Friday.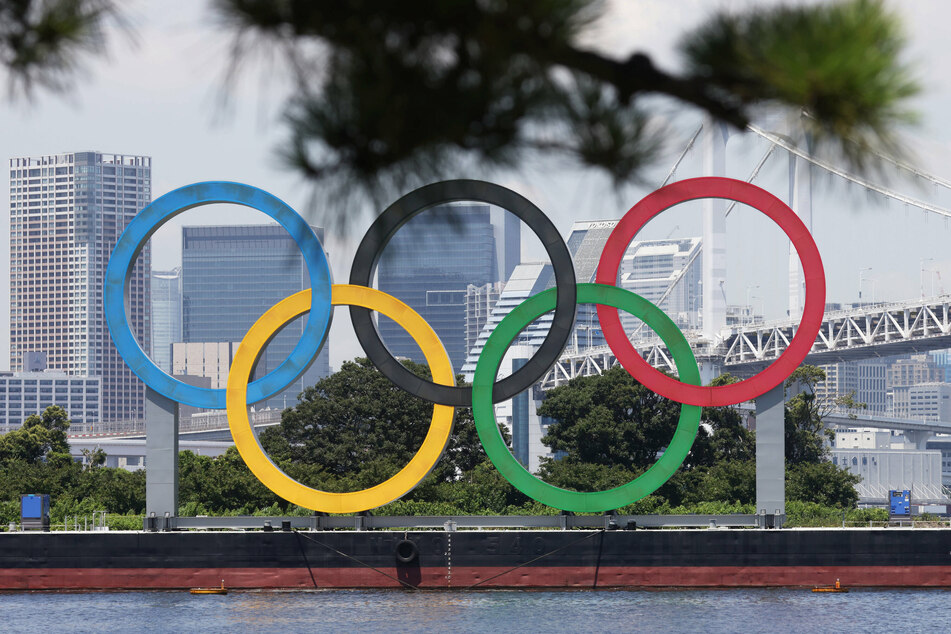 Team USA has an action-packed weekend ahead for the 2020 Olympic Games, now arriving one year late.
Prior to the Games' Opening Ceremony on Friday, the US Women's National Team will kick things off in a match against Sweden on Wednesday at 4:30 AM EST.
But soccer isn't the only thing on Team USA's agenda this opening weekend.
There are also events taking place in men's and women's beach volleyball, men's badminton, women's water polo, softball, and for the first time ever – men's and women's skateboarding.
All the action will be broadcast on NBC, USA Network, and Telemundo, with livestreams also available on Fubo and nbcolympics.com.
With so much going on at various times, TAG24 has put together a guide of the must-see Team USA events happening this weekend so you can stay on top of it all!
Wednesday July 21: USWNT vs. Sweden
The US Women's National Team (USWNT) will face-off against Sweden at 4:30 AM EST on Wednesday.
The last time the two soccer teams met up was on April 21, which ended in a 1-1 tie thanks to a penalty kick by Megan Rapinoe in the 87th minute.
In the 2016 Olympics, Sweden knocked out the USWNT in the quarterfinals, and went on to win silver.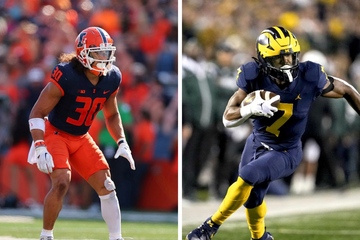 For the 2020 Olympics, the USWNT has been deemed the favorite to win gold, a feat that has never been achieved by a reigning World Cup champion team in the 25 years women's soccer has been an Olympic sport.
With star players Alex Morgan, Carli Lloyd, Megan Rapinoe, and team captain Becky Sauerbrunn on the roster, the USWNT has all the tools it needs to be victorious.
Saturday, July 24: First-ever skateboarding event in primetime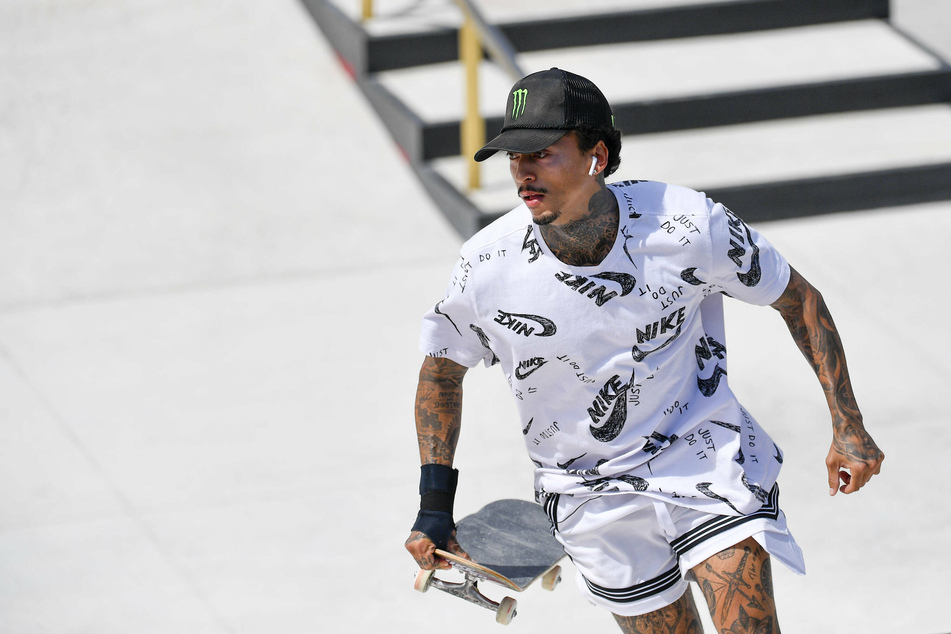 Team USA will appear in a multitude of events on Saturday, starting with a women's water polo match against Japan at 1 AM EST on Saturday.
The team's next appearance will be in a softball match against Mexico at 1:30 AM EST. They will also appear in a second softball match against Australia at 9 PM EST.
Both men's and women's swimming events begin early Saturday morning, starting with the men's 400-meter individual medley at 6:02 AM EST, and the women's 100-meter butterfly at 6:28 AM EST.
One hour later, the USWNT will make their second appearance in a head-to-head soccer match against New Zealand at 7:30 AM EST, while Team USA faces France in a men's volleyball match at 8:45 AM EST.
Artistic gymnastics will start on Saturday, as well, with both the men's and women's qualifying rounds taking place throughout the weekend.
On Saturday evening, Team USA will take on China in women's beach volleyball in a prime-time event at 8 PM EST, the same time the men's street skateboarding competition begins.
This is the first year in Olympic history that skateboarding has been recognized as an Olympic sport, and the US skaters are more than prepared. With a slew of young talent like 20-year-old Jagger Easton, along with 27-year-old Nyjah Huston, Team USA is a solid contender for the first-ever skateboarding gold.
The competition starts with a qualifier round which includes four heats of skaters in groups of seven showing off their skills and tricks on a street-like set up.
The skaters will have two 45-second runs that will include five individually scored tricks. The highest and lowest scores for each skater will be dropped, as their remaining scores will be averaged together to determine the winners.
Heat one will begin on Saturday night at 8 PM, followed by heat two at 8:41 PM, heat three at 9:22 PM, heat four at 10:03 PM, and the finals at 11:25 PM EST.
Sunday, July 25: Basketball opens the day with volleyball closing the weekend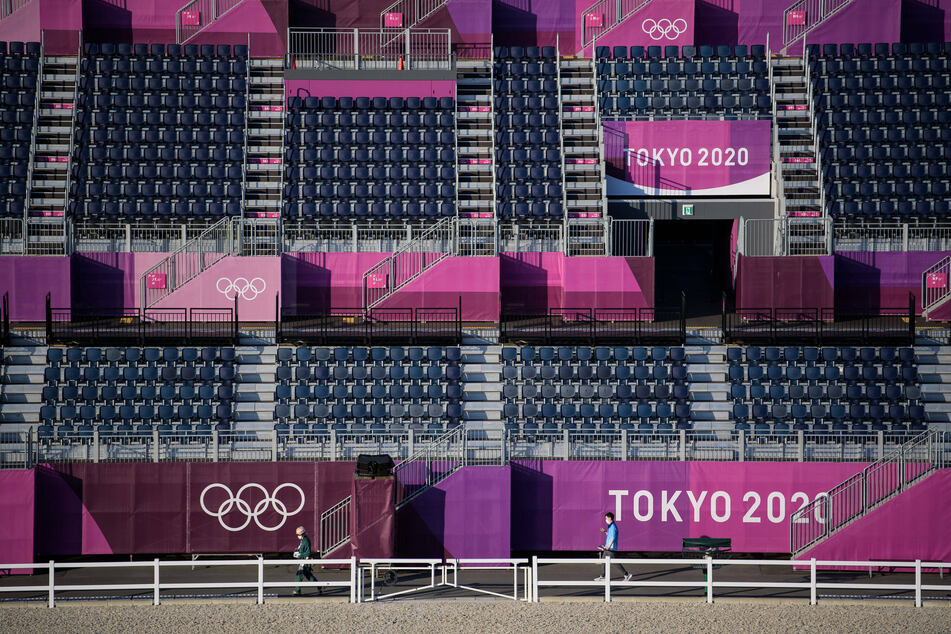 Sunday's events will start with some men's basketball, as Team USA takes on France at 8 AM EST.
Last week, Team USA suffered a major blow in their lineup, with Kevin Love opting out of the trip to Tokyo due to a minor calf injury.
With MVPs like Kevin Durant and Damian Lillard, the US has a strong chance of dominating on the court. But given that these teams are competing on the largest global sports stage, it's anyone's game.
Team USA picks back up on Sunday night, with women's beach volleyball in a game versus Latvia at 8 PM EST, women's softball against Japan at 9 PM, and men's volleyball facing the Russian Olympic Committee (ROC) afterwards.
ROC represents Team Russia, which was banned from using its country's flag or name at the Tokyo Olympics due to various doping scandals.
Though things will get exciting on the court and field, every event will be free of spectators in the stands due to Covid-19 safety protocols, making this an Olympics unlike any other.
The Opening Ceremony will be broadcast live on Friday, July 23 starting at 6:55 AM, with a second primetime broadcast airing at 7:30 PM EST.
Cover photo: IMAGO / ITAR-TASS