Putin denies Olympics figure skating doping scandal and praises Valieva
Moscow, Russia - Russian President Vladimir Putin on Tuesday spoke out in support of the nation's figure skating sensation Kamila Valieva, the athlete at the center of Beijing's Olympics doping scandal, saying it would have been impossible for her to compete at her level with the help of banned substances.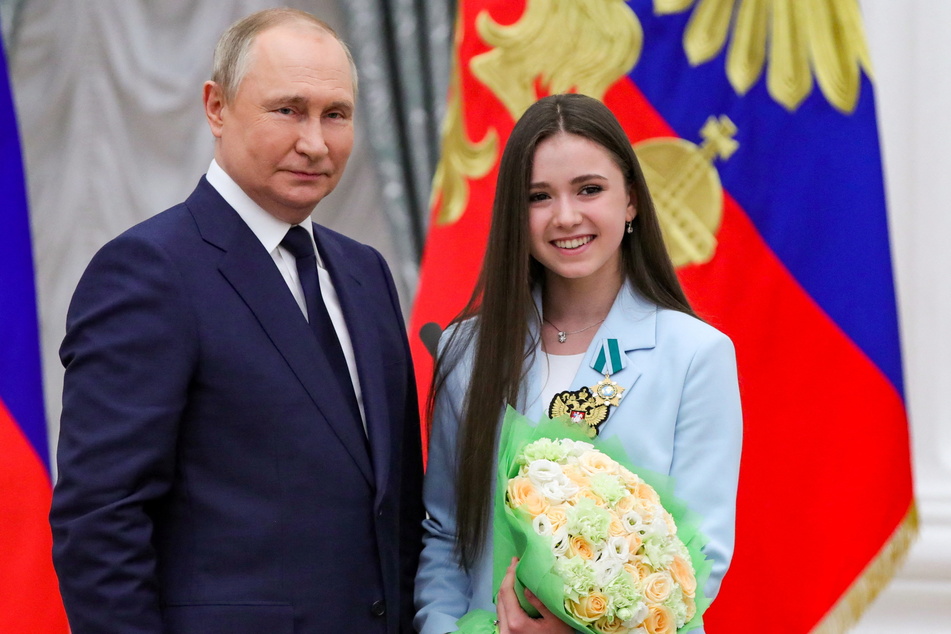 Valieva helped Russia win the team event gold at the Beijing Winter Olympics two months ago, but the medal ceremony was put on hold after it was revealed that she had failed a doping test in December.
The Court of Arbitration for Sport (CAS) allowed her to compete in the women's event, where she led after the short program but then faded to fourth.
The case is yet to be fully resolved, much to the outrage of the sports world and the US figure skating team – who did not receive their Olympic medal at the Games because of the debacle.
Valieva received a state award from Putin on her 16th birthday at a ceremony for Olympic medalists on Tuesday, with state news agency TASS quoting Putin as saying that she brought "this sport to the level of the true art.
"It is utterly impossible to achieve such perfection using unfair methods, with the help of additional substances and manipulations," he said.
"There is no place for such additional methods in the sport of figure
skating and we all know it well and understand."

Putin criticized the ban of Russian and Belarusian athletes from international events and the withdrawal of hosting rights of several events after Russia's invasion of Ukraine just days after the Beijing closing ceremony.
"The exclusion of athletes from Russia and Belarus has not only violated the basic principles of sport, but also openly and cynically violates the fundamental rights that the United Nations laid down in its Human Rights Charter in 1948," he said.
Putin suggested that Russia should stage its own events to compensate for the bans, which came after an according recommendation from the International Olympic Committee (IOC), with international athletes and teams to be invited.
Cover photo: REUTERS