Louisiana man disappears after alligator attack during Hurricane Ida
Slidell, Louisiana - An elderly man checking on his property in floodwater conditions was reportedly the victim of an alligator attack and has since gone missing.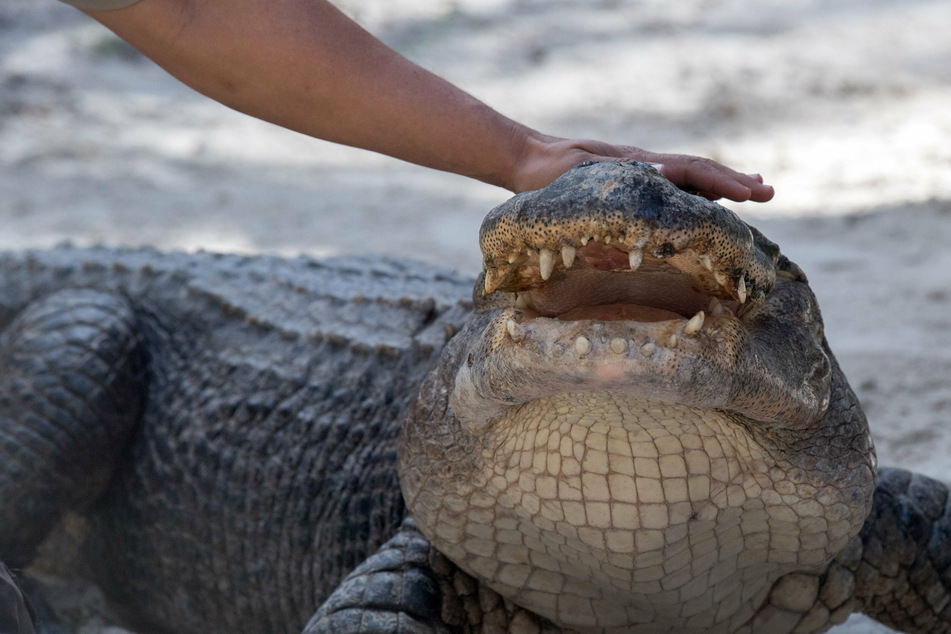 The 71-year-old was checking on conditions in his shed under his elevated home on Monday near Lake Pontchartrain when he was attacked by an alligator in the floodwaters, according to CBS News.
Though he should have waited until the storm surge from Hurricane Ida subsided, the man insisted on going downstairs and checking on his belongings in the high water.
His wife said she then discovered that her husband had been bitten by an alligator, who had torn his arm off. She quickly helped him to the stairs leading up to their home, but not having any cell-phone reception, she took a boat to go get help.
Her husband was missing when she returned and investigators noted blood at the scene. Police spent six hours searching the surrounding marshland and nearby area, all of which was covered in about two feet of water at the time, but the man was not found.
Flooding often forces alligators out of their natural habitats, but can also result in rats, poisonous snakes, and other animals relocating to dry areas, which often means nearby housing developments.
"Floating ant balls" are also a danger, as fire-ants will turn their entire colony of thousands into a ball to surf the surface of the water and can be found in waterways, ditches, and even roof gutters. Once the ball comes into contact with a secure object, be it a boat oar or a human hand, the ants attach and spread out, leading to horrific bites and potential hospitalization.
Search and rescue operations for the missing man are ongoing.
Cover photo: 123RF/ izanbar