Surfside building collapse: Death toll hits 11 as search continues
By Ben Conarck, Alex Harris, Charles Rabin, Joey Flechas, and David Ovalle, Miami Herald
Surfside, Florida - The fifth day of an unprecedented international rescue effort brought only grim news: two more bodies were pulled from the twisted metal and concrete ruins of Champlain Towers South, raising the death toll Monday to 11 and dimming prospects of finding survivors.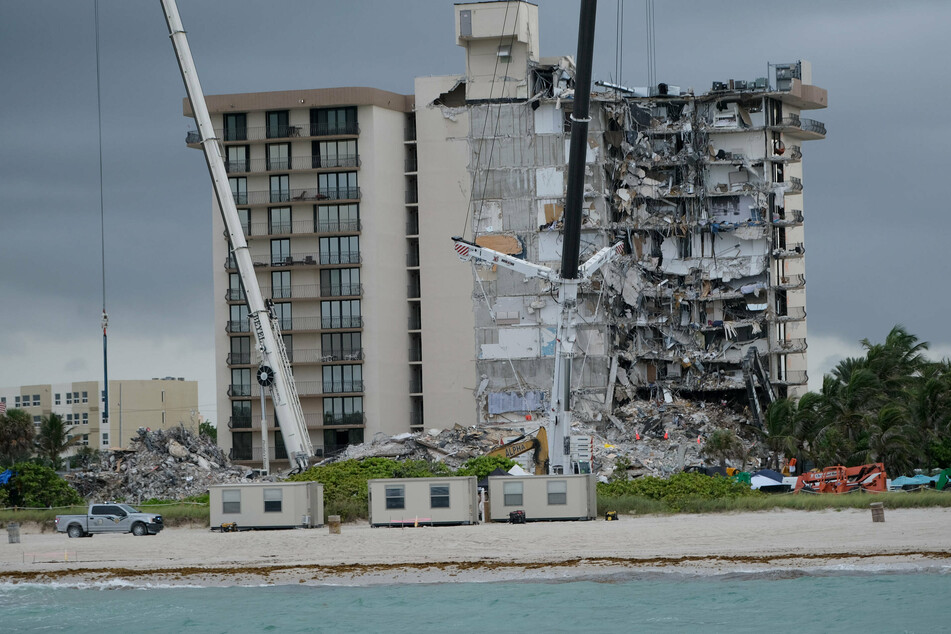 The announcement Monday night of the latest body to be discovered means that 150 people remain unaccounted for in what could become one of the nation's deadliest mass-casualty events.

"Our teams have made significant progress on the site," Miami-Dade Mayor Daniella Cava Levine said at an evening press conference. "These numbers are very fluid and they will change."
Also on Monday, as relatives of the missing embarked on a second accompanied visit to the disaster scene to grieve, state and federal authorities pledged additional manpower to find survivors and understand why the 12-story building suddenly collapsed in the middle of the night.
Florida's chief financial officer and fire marshal, Jimmy Patronis, said that all eight of the state's Urban Search & Rescue teams, or 370 people, have now been deployed to Surfside. The deployment is the largest non-hurricane assignment in state history, his office announced.
The rescue workers on 12-hour shifts used a crane to remove a 25,000-pound chunk of concrete, a plan that had to approved by engineers because of the danger of the pile shifting too drastically.
"These are our neighbors, our loved ones," Patronis said.
Questions over alarming 2018 report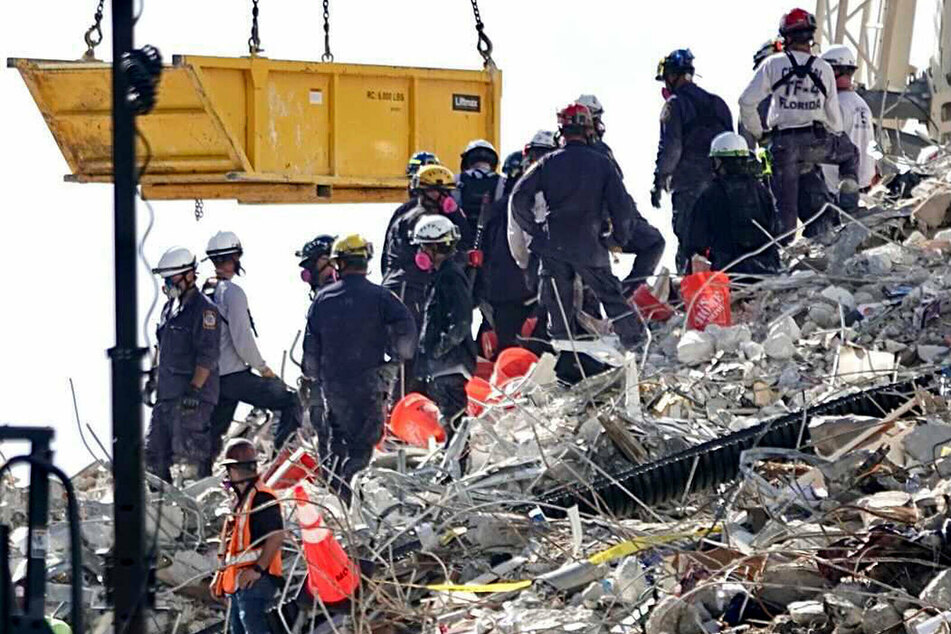 The White House said that over 50 federal employees have been dispatched to Surfside, including those from the FBI, the Occupational Safety and Hazard and Health Administration and the National Institutes of Standards and Technology, which may wind up leading the probe.
"The goal, of course, is to get to the bottom of what happened, and of course, how to be an instructive guide on how to prevent it from happening in the future," White House press secretary Jen Psaki said at a press briefing Monday.
Portions of the Champlain tower, 8777 Collins Avenue, collapsed early Thursday, as dozens of residents and guests were sleeping. The stunning images and surveillance video of the collapse have shocked the country and led to increased scrutiny on older condo buildings in South Florida.
Clues about the state of the 40-year-old Champlain building have been trickling out since the collapse.
The Miami Herald revealed that Surfside's chief building official told the Champlain Towers South Condo board the building was in "very good shape" a month after a preliminary engineer's report in 2018 revealed "major structural damage." The report showed no indication that a collapse was possible, but it did hint at nearly 10 million dollars' worth of repairs.
On Monday, a pool contractor told the Miami Herald that 36 hours before the collapse, he saw alarming pools of standing water in the basement-level garage, as well as cracking concrete and severely corroded rebar under the swimming pool.
Several Miami-Dade buildings to be recertified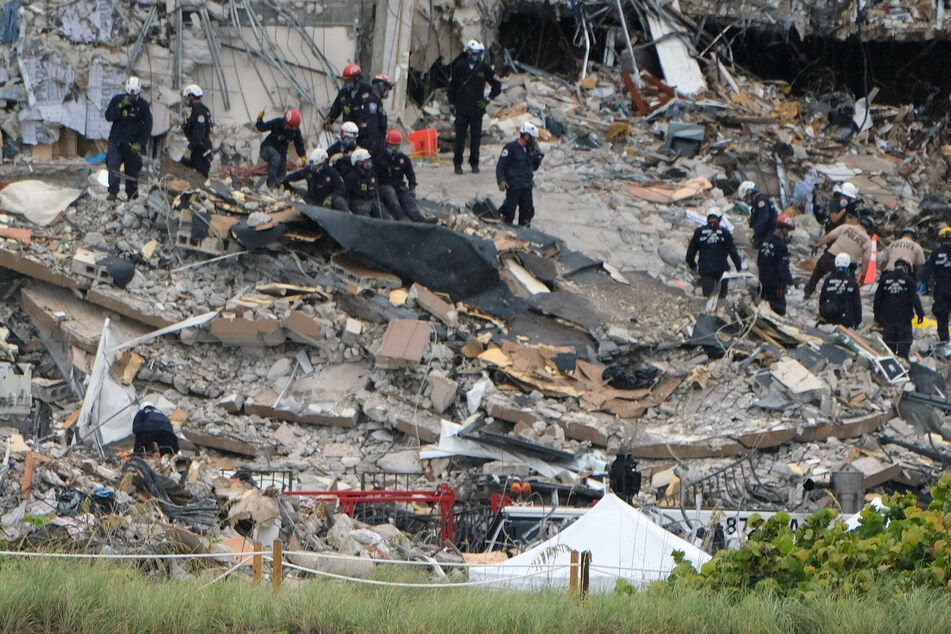 Six engineering experts have also told the Herald that from earlier reviews of photos, videos, engineering reports and a witness account, the collapse may have originated from a structural column or concrete slab beneath the pool deck.
Miami-Dade County, Miami and Sunny Isles Beach have all announced immediate, unprecedented audits of older structures ahead of mandatory 40-year recertifications. Cava Levine said Monday that 14 buildings in unincorporated Miami-Dade have recently begun the process of being recertified.
"So far, we are confident that things are safe but if we find any life safety issues we will move very deliberately," she said.
Cover photo: IMAGO / UPI Photo