Amazon shareholders reject worker protection resolutions at annual meeting
Seattle, Washington - Amazon worker Daniel Olayiwola presented a resolution to secure greater worker protections at the company's virtual shareholder meeting on Wednesday, but the proposal was rejected.
The resolution – the first ever proposed by an Amazon warehouse worker – urges the company to put people over profits by making critical reforms.
Specifically, the text calls for an end to productivity quotas and workplace surveillance for all employees, including delivery service workers and other third-party contractor workers. That includes ending penalties for workers who don't scan a product for a certain number of minutes, making many workers feel like they can't even take bathroom breaks.
Olayiwola has said these changes will increase worker safety and reduce workplace injuries. Research shows that every year, tens of thousands of Amazon workers are injured while at work.
"For the past four years, I've worked at Amazon warehouses, where every day is brutal. The exploitative and dangerous standards enforced by Amazon's corporate executives not only put us all at high risk of injury, they make something as simple as using the bathroom an anxiety-inducing decision between relieving yourself and losing your job," Olayiwola said during the meeting, according to a press release from the Athena Coalition.
"I have co-workers sleeping in their cars because they can't afford housing. It's disgraceful that this is happening at one of the world's largest and wealthiest corporations," he continued.
"Working people in this country have reached a breaking point. The boards of the country's largest employers should be prepared to face their long record of worker abuses this shareholder season and make meaningful changes if they want their corporations to continue succeeding."
Olayiwola has worked at Amazon warehouses in Florida and Texas since 2017. He bought Amazon stock this year, allowing him to propose the resolution, Wired reported.
Despite his and other workers' request that their humanity on the job be recognized, all worker-led resolutions proposed at Wednesday's meeting – Olayiwola's included – were rejected.
Amazon shareholders reject all worker-led proposals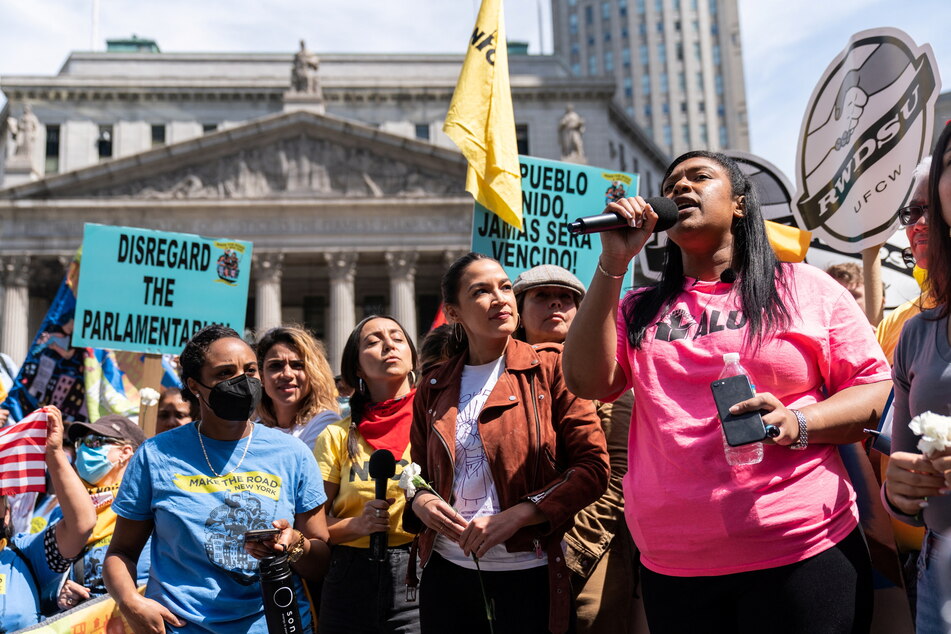 Other resolutions introduced by workers at the meeting included proposals by Jennifer Bates in Alabama to have an hourly associate on the Amazon board, Angelika Maldonado in NYC to have additional reporting on the right to organize, and Isaiah Thomas in Bessemer to have an independent audit on working conditions at warehouses, the Athena Coalition said.
None of the proposals were accepted by majority vote. The refusal to endorse increased worker protections comes amid a rising wave of Amazon organizing activity in the US.
In April, the JFK8 distribution center on Staten Island because the first Amazon facility in the US to unionize, thanks to a successful grassroots campaign by the Amazon Labor Union.
Just over a month later, a second Staten Island facility, the LDJ5 warehouse, voted against unionizing, but legal representatives of the union said they plan to contest the result due to Amazon's rampant union-busting.
Meanwhile, the BHM1 facility in Bessemer, Alabama, is engaged in a fierce battle for union representation.
All members of Amazon's board of directors were reelected with majority support at Wednesday's meeting. Compensation packages for six of the company's top execs were also approved.
Amazon said it will release detailed information about the voting results after the meeting.
Cover photo: REUTERS