A Tennessee mom had a baby on the highway and gave him the perfect name!
Nashville, Tennessee - Photographer Gayla Thompson specializes in newborn pictures, and now she's had her very own shoot – not in a studio, but on the highway!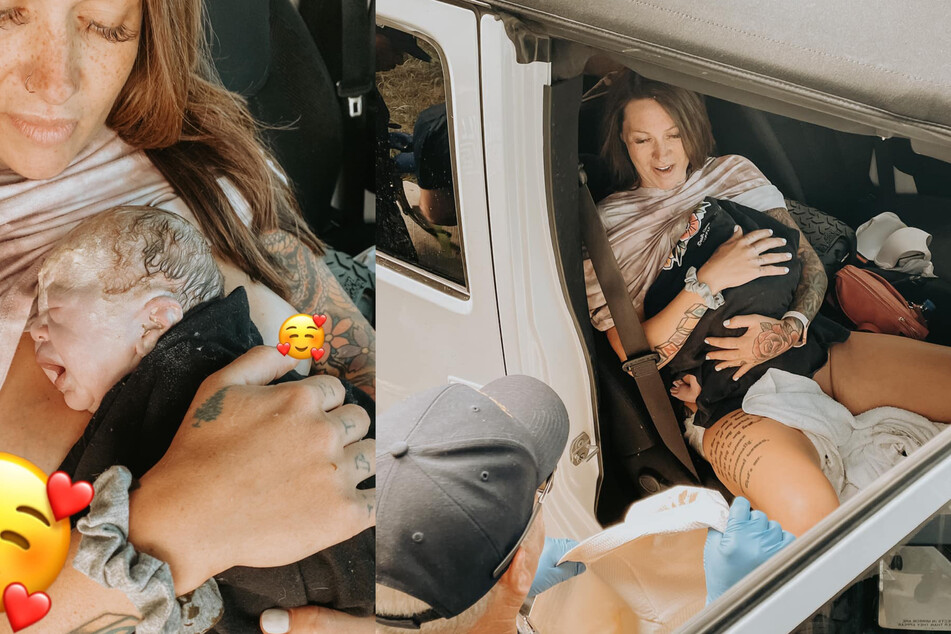 Gayla, who was very pregnant, had been having contractions all day last Tuesday. On Wednesday they became stronger and stronger, so she called her husband, who immediately came home from work, though he insisted they were false labor pains.
Both then made their way in their Jeep to the hospital. In the middle of the highway l-440 in Nashville, Gayla realized they should have left sooner because the baby had no intention of waiting for them to reach the emergency room.
Ryan pulled over to the shoulder of the highway, and when he looked over at his wife, he already saw his son's head. Then things got really dangerous for the little one.
"The umbilical cord was wrapped around his neck for two to three minutes, and he was blue," Ryan told Fox 17.
Gayla was able to continue pushing with the next contraction, but the baby was stuck. Ryan grabbed the baby by the shoulders and pulled him out, placing the infant directly on mom's belly. After a short time, the infant finally cried out.
Gayla photographed her own birth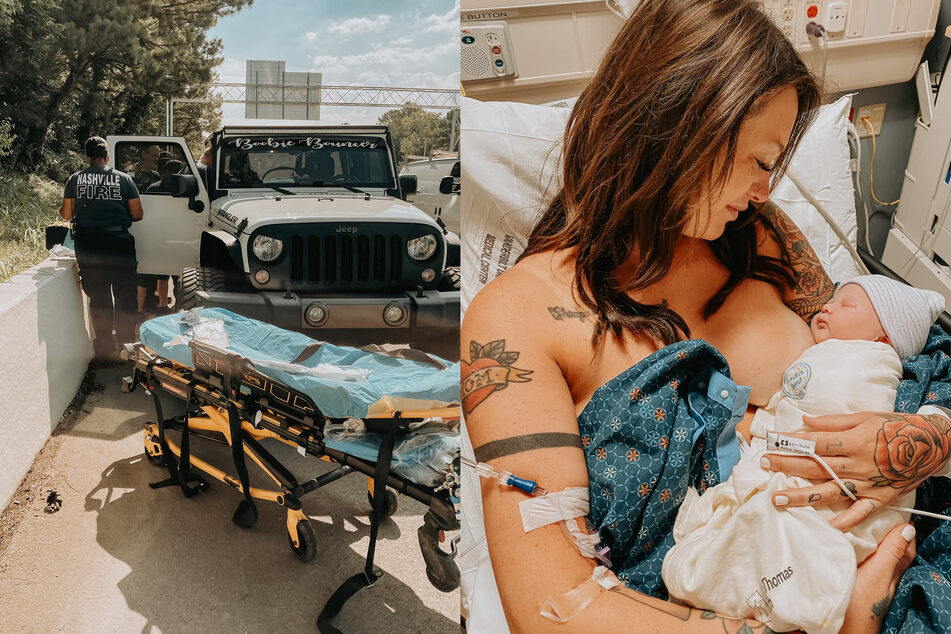 When first responders got to the scene, the baby was checked out and both mother and baby were taken to a local hospital.
The happy father told that he had watched the doctors closely to learn what they did when his first son was born, which helped him bring his second child safely into the world, even if the birth was in a car of all places.

The strange thing is that even before the birth, the couple had already decided to name their son Carson. Well, that worked out well, didn't it?
Even during the birth, photographer Gayla could not keep her hands off the camera. Though the situation was pretty traumatic, and at one point she was in such pain she couldn't even cry out, she actually managed to photograph the delivery with her cell phone and posted the photos to Facebook.
"My poor Jeep," she understandably wrote, given the messy delivery.
Cover photo: Collage: Screenshot/Facebook/Gayla Thompson