A wild ride: TV's Troian Bellisario and Patrick J. Adams reveal shocking details of their secret baby's birth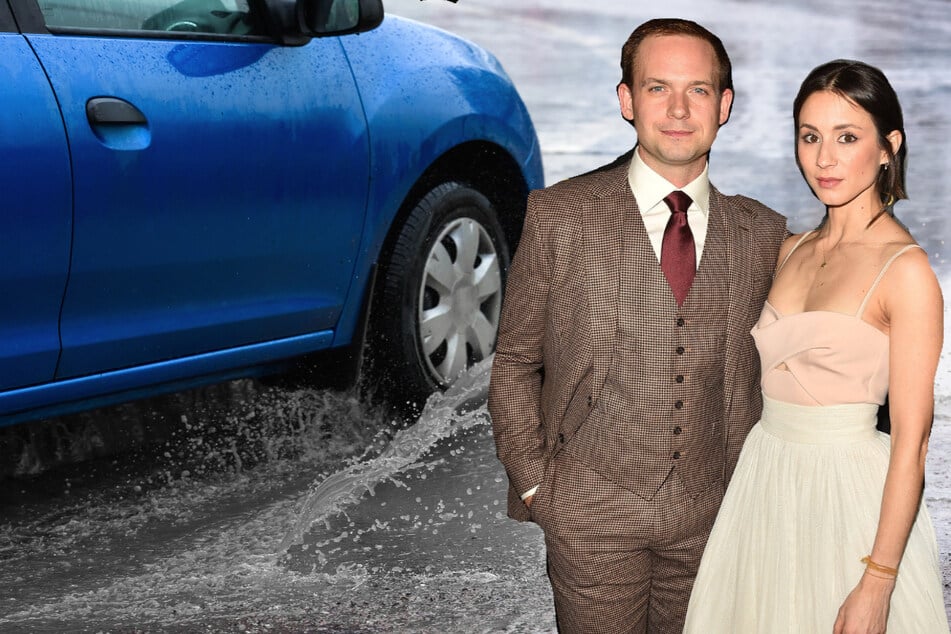 This was one pretty little secret she couldn't keep!
The 35-year-old actor and her hubby of five years recently dished on the wild, scary details that surrounded the delivery of their newborn daughter, Elliot.
During a conversation with Katie's Crib via Entertainment Tonight, the couple revealed that Troian unbelievably gave birth in the car in the hospital parking lot!
Troian said that the contractions were so intense, that she ended up on all fours while the Suits actor frantically tried to find parking.
"As soon as I hit the button and get the [parking garage] ticket, she's screaming. I whip around, and by the time I turn my head around, Troian is fully on her hands and knees and we've gone nuclear," Patrick explained.
He further spilled that after flagging down a security guard for help, he went back to the car to find that the baby was already almost out!
"As soon as I open it, Troian is doing one of her incredible howls. So she is still on all fours, butt facing the windshield. Her butt's at my head level, so I just go and pull down her pants and [the baby's] head is right there," he continued.
The father of two delivered the latest addition to their family while Troian was still on her hands and knees in the car's front seat.
"And I see Patrick holding her upside down, and she's wailing, so I was like, 'She's alive, she's OK. She's breathing,'" Trioan recalled.
It was an unusually candid moment for the super-private spouses, who also attempted to conceal the pregnancy of their now two-year-old, Aurora, as well.
Whew! Talk about one wild ride!
Cover photo: Collage: 123RF/Dmitry Bruskov & IMAGO / MediaPunch