Atlanta woman gives birth to "Little Nugget" in a McDonald's bathroom
Atlanta, Georgia - A pregnant woman surprisingly went into labor while using the bathroom at a McDonald's, leading to the birth of her very own "Little Nugget."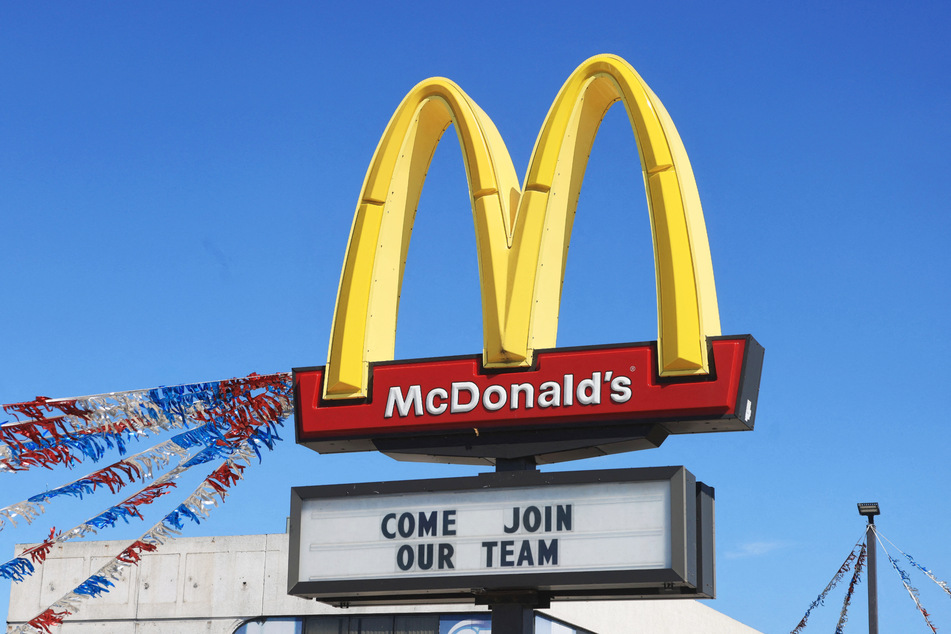 Employees at McD's were "lovin' it" as they stepped in to unexpectedly deliver a baby amongst orders of Big Macs and fries.
Alandria Worthy began experiencing contractions last Wednesday morning, and as they begin to intensify, her fiancé, Deandre Phillips, jumped into action to rush her to the hospital, according to WXIA-TV.
On the ride, Worthy desperately needed to use the restroom, so the duo detoured to a nearby McDonald's.
"I went into the bathroom and my water broke immediately;" Worthy said. "It was an experience because it happened so fast."
After hearing screaming, the store's general manager Tunisia Woodward found Worthy in the throes of labor.
"I opened [the door], and she was on this toilet lying back, screaming," Woodward described. "Then I knew to tell my crew: 'We're having a baby today.'"
Philips swiftly went in to check on his fiancée, as the bathroom break was taking longer than expected.
He then had to team up with Woodward and two other employees to help deliver the newborn. After three pushes and fifteen minutes, the group welcomed Nandi Ariyah Moremi Phillips into the world.
The couple described the incident as "divine intervention," as the McDonald's crew decided to give the new arriveal the nickname "Little Nugget"
"It's a day I'll never forget," Woodward said. "I'm going to tell this story from here on out."
The owner of the restaurant gifted the employees who lent a helping hand $250 gift cards to use on whatever they liked. Woodward plans to "spend it all on Lil' Nugget."
Cover photo: BRUCE BENNETT / GETTY IMAGES NORTH AMERICA / GETTY IMAGES VIA AFP