Baby's adorable request for older sister melts hearts on Instagram
Internet - Babies are known for making their wants and needs heard the second they want or need anything.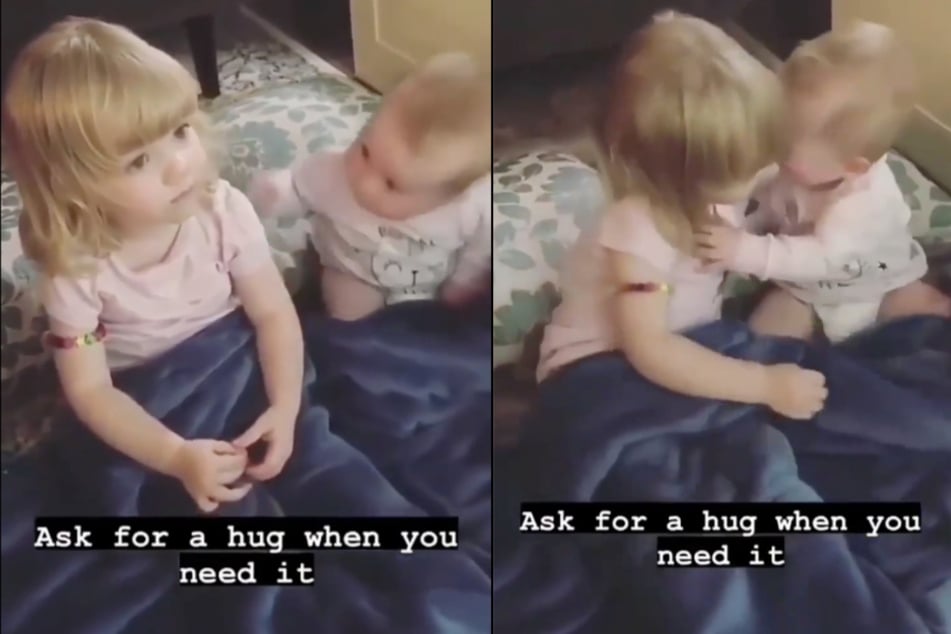 But a baby that politely taps your shoulder and patiently waits for you to give her your full attention? That baby is currently getting thousands of likes on Instagram as a reward for his adorable attitude.
In a video posted by daily.cute.baby, two sisters are hanging out on the floor, with the older sibling clearly captivated by an entertaining cartoon on the TV.
Her baby sister makes direct eye contact with the camera, then proceeds to gently tap her sister's shoulder. There's no reaction from her – she just keeps her eyes locked onto the action on the screen.
But baby's not about to just give up! Relentless and determined, she tries again, this time peaking her head around to get into her sister's line of sight. When the baby's mission of making eye contact with her sister is successful, she stretched her arms out, putting in to practice what the video's caption advises us all to do: "ask for a hug when you need it."
Of course, the hug request is granted by her big sister, who seems to be as touched by the gesture as everyone watching. "Awwwwww, she gave me a hug!" the girl happily exclaims.

This only serves to prove yet again that what a baby wants, a baby gets.
Cover photo: Screenshot/Instagram/daily.cute.baby