High five! Family more than doubles overnight as woman has quintuplets
Minot, North Dakota - Megan and Joshua Hulen were already the parents of two little boys when their wish for a third child came true – but they got more than they bargained for!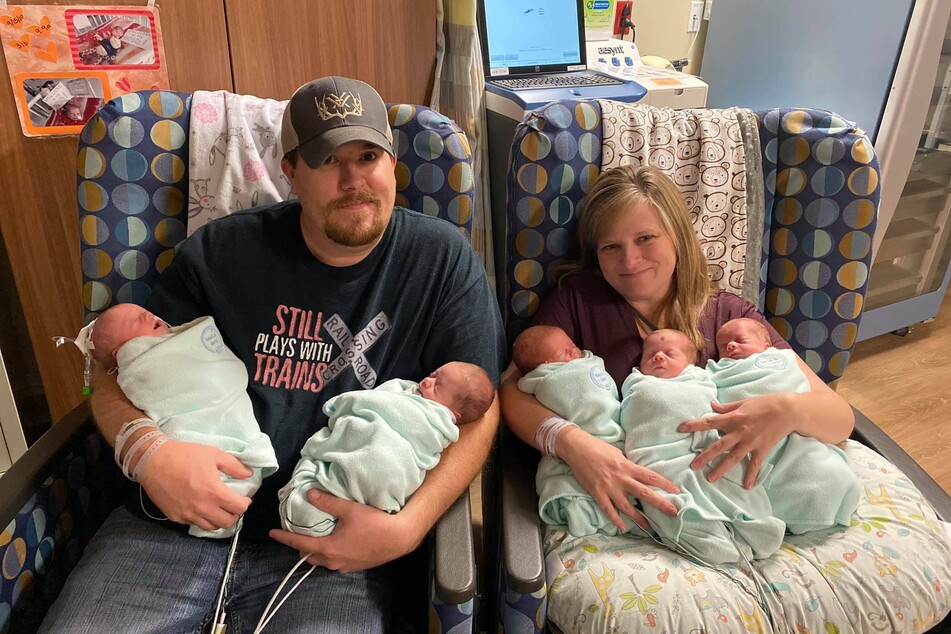 When Megan found out she was pregnant at the beginning of the year, the couple were ecstatic, because as The Sun reported, she had a metabolic disorder and did not expect a natural pregnancy at all.

And as if that wasn't exciting enough, another really big surprise soon followed.
Megan and Joshua found out that they were not only going to have a third child, but also a fourth, fifth, sixth, and seventh.
The shock was huge but the family kept a clear head, knowing they could do it.
And after a few long and exhausting months, the time finally came. From the moment Megan went into labor, everything happened very fast.
"The birth was not what I expected it to be," Megan told The Sun, "I was so shocked because the babies were all born within four minutes of each other. It was boom boom boom and all the babies were out."
And then they were finally there: Allison, Adam, Emma, Madison, and Chloe.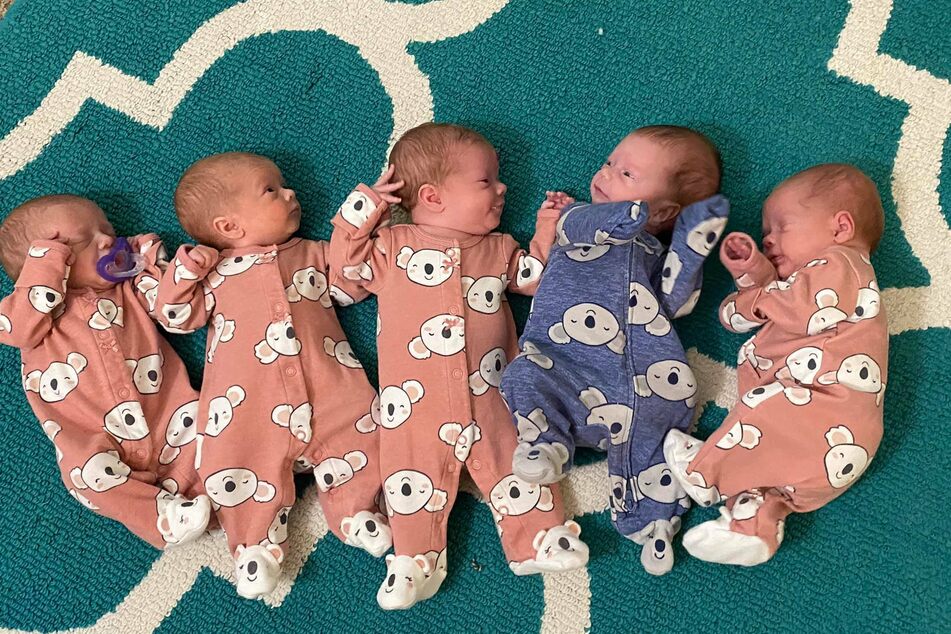 No sleep, constantly feeding, and non-stop laundry
After a three-week hospital stay – the delivery was premature – they were all allowed to go home to mom, dad, and siblings Jacob (7) and Matthew (2). But for the parents, the work had just begun.
Taking care of seven children is no picnic and sleep became an unaffordable luxury for Megan and Joshua. Staying up for 24 hours was not unheard of, as there were five extra hungry mouths to feed.
It was heavy rotation for the exhausted mother: each feeding session took about three hours, with only half an hour to rest before returning for another round. 
The couple soon introduced some method to the madness and they managed to cut the duration of this task down to around an hour – which is more than welcome, given how many other things they have on the to-do list.
The washing machine never seems to stop in the Hulen household. Megan said that she has to do the laundry up to four times a day. There are also the two older kids to look after, both with different needs and wants.

It's all understandably messy and topsy-turvy.
But the supermom wouldn't have it any other way: "Life with the quints is chaotic but it's a good chaos - we're just so happy to have everybody under the same roof."
Cover photo: Screenshot/Facebook/Megan Hulen