Whoa baby! Creepy toddler terrifies parents with demonic-sounding first word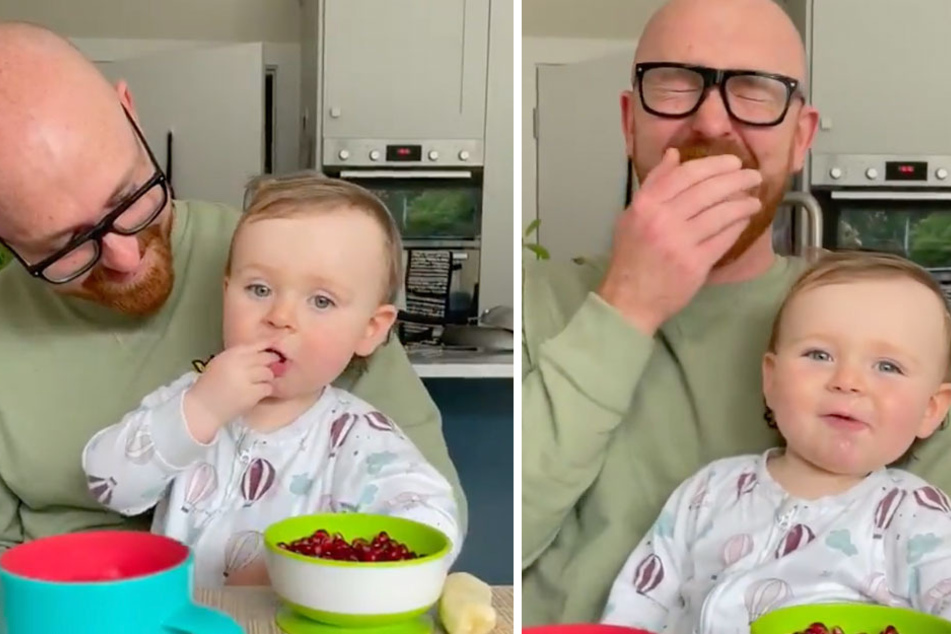 There are many milestones when you have a baby, and teaching them to say "mama" or "papa" is one of the major firsts.
Maiken Woll Eide and her husband Julian Brophy were trying to get their 16-month-old baby AJ to say '"mama", but were completely caught off guard by the "demonic" sound that came out of AJ's mouth when he finally did.
After moments of making babbling baby sounds, AJ uttered the word "mama" in a terrifyingly low voice, reminding his parents of a demon.
The low, growling sound added the unintended creepy milestone to the couple's baby book – one many parents can't say their baby achieved.
Thanks to the internet, Eide captured AJ's hilarious baby breakthrough on camera and shared it with the world.
The video starts with Brophy holding AJ as he stares into the camera. After making notable baby sounds for several seconds, the baby begins to shout "mama" in a low-pitched demonic growl, over and over again.
The 16-month-old's parents couldn't contain their amusement as they burst out laughing. AJ continued to snack while practicing his haunting voice-over skills.
The rib-tickling video was posted on Brophy's Twitter page for everyone's utter enjoyment.
According to the proud and terrified parents, AJ continues to "mama" in the same voice.

Cover photo: screenshot/Twitter/Brophy