Woman goes to hospital with back pain and leaves with a baby
Stockport, UK - She had no idea that she was pregnant: a young British woman gave birth to a sweet surprise after she went to the hospital to get help for her back pain.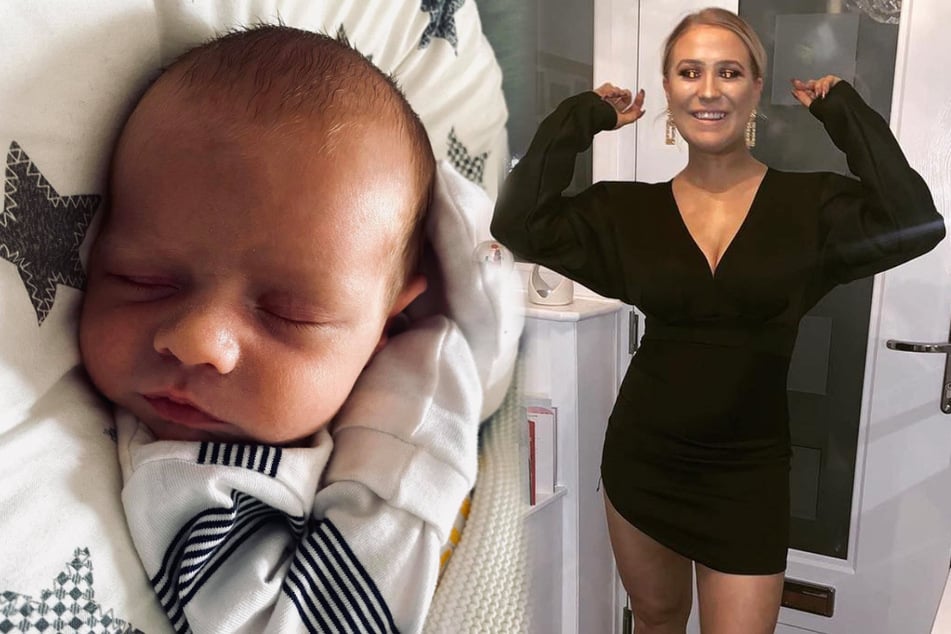 Rhea Martin didn't think it was going to be anything serious when her boyfriend Luke Melling took her to the hospital in Stockport, a suburb of Manchester.
She had recurring back pain and abdominal cramps. The day before, Rhea's doctor told her that she was just having a particularly painful period and sent her home. However, when she arrived at the emergency room, the physicians had a very different diagnosis.
To her shock, Rhea found out that she was in labor and literally having a baby! Rhea didn't even know she was pregnant and was so taken aback by the unexpected news that she fainted.
The 24-year-old told Manchester Evening News that the next thing she remembers is waking in a hospital room, with a midwife urging her to "pull it together for her baby and push".
And just like that, the young woman gave birth to her son Myles on October 20 – without any preparation or warning and with the father just as baffled as she was about the new arrival.
Unsuspecting father is surprised in front of hospital with baby
Boyfriend Luke had just dropped Rhea off at the emergency room and he had no idea that he was about to become a dad. Between her fainting and the birth, she also didn't have time to let anyone know what was happening.
After the birth, she called Luke and asked him to come to the hospital. "I told him there and then and the first thing he asked was if he was a boy, because he's always wanted a son," she recalled.
The young couple had not even been living together, so Rhea and baby Myles moved in with Luke, who still lives at home with his father.
Rhea's body didn't change much on the outside
Both of them got laid off during the pandemic and although it won't be easy, they are overjoyed to be parents. "We're determined to give Myles the best start to life he can have, despite having absolutely no preparation," Rhea said. The two can laugh about it now but the experience at the hospital was "actually quite traumatizing" for her.
Rhea had noticed that she had gained a bit of weight as she went up from a size 8 to a size 10 between March and May. She thought it had something to do with her moving less during the pandemic. The young mother just carried on doing home workouts and neither her nor her boyfriend, who happens to be a personal trainer, ever thought that she could be pregnant.
"I was extremely shocked that I didn't notice my own girlfriend was pregnant. Especially being a personal trainer, I felt rather silly," Luke said, before adding: "I love Rhea and can't thank her enough for making me a father."
Cover photo: facebook.com/rhea.martin.12