Wonder Woman star Gal Gadot has some wonderful baby news!
Los Angeles, California - Wonderful news for Israeli actor Gal Gadot: she and her husband Jaron Varsano are expecting their third child together.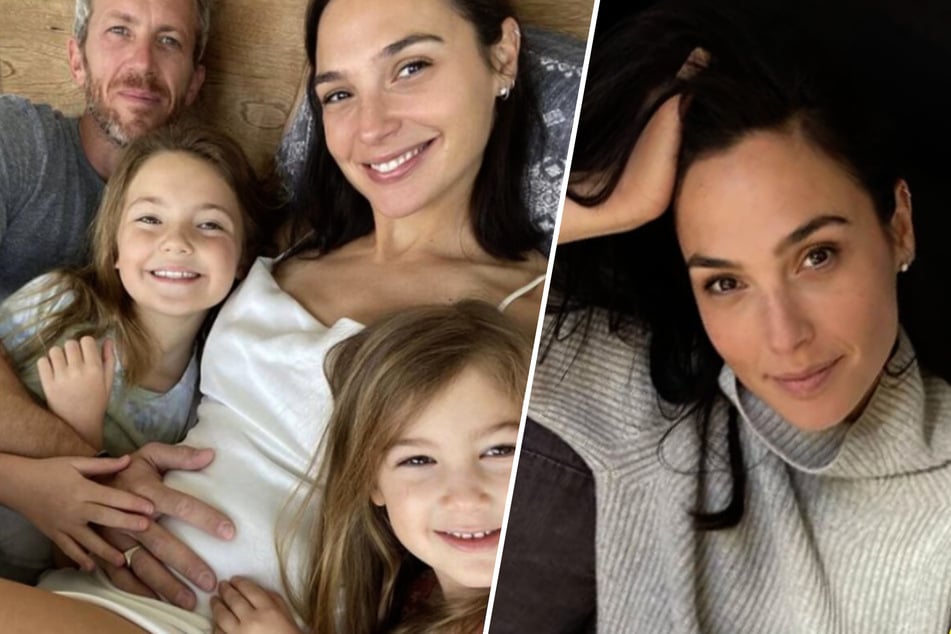 The 35-year-old announced the beautiful surprise on her Instagram account on Monday, with a picture in which she and her family are all smiles.
"Here we go again", reads the caption of the sweet selfie that shows her already slightly bulging baby bump being gently caressed from all sides.
One thing is for sure: the four of them are thrilled – and so are Gadot's many fans.
The comment section is filled with thousands of congratulations, heart emojis and happy tears.
"Wow", fellow actor Michael Moshonov (34, Dancing Arabs) wrote and red carpet stylist Elizabeth Stewart just couldn't keep her joy by posting five hearts underneath the post: "for each of you."
Gal Gadot's fans were already suspecting something
Many had already started asking question when Gadot wore a glowy white dress that kind of looked like maternity wear to the Golden Globes.
Around the world, fans of the actor started talking and posting about the superhero's family getting a new addition.
And so the soon-to-be mom-of-three figured it was time to finally come clean: yes, the rumors are true, she really is expecting!
Gal Gadot and her husband married in 2008, three years before they became parents for the first time when their daughter Alma (9) was born. Six years later, little Maya (3) joined them, and the two young girls probably can't wait to meet their new sibling.
Cover photo: Montage: Instagram/Screenshot/gal_gadot