British diplomat hailed as hero after saving Chinese student's life
Zhongshan, China - A British diplomat saved a Chinese student from drowning. The video of the incident was viewed millions of times by Tuesday and the rescuer was hailed as a hero.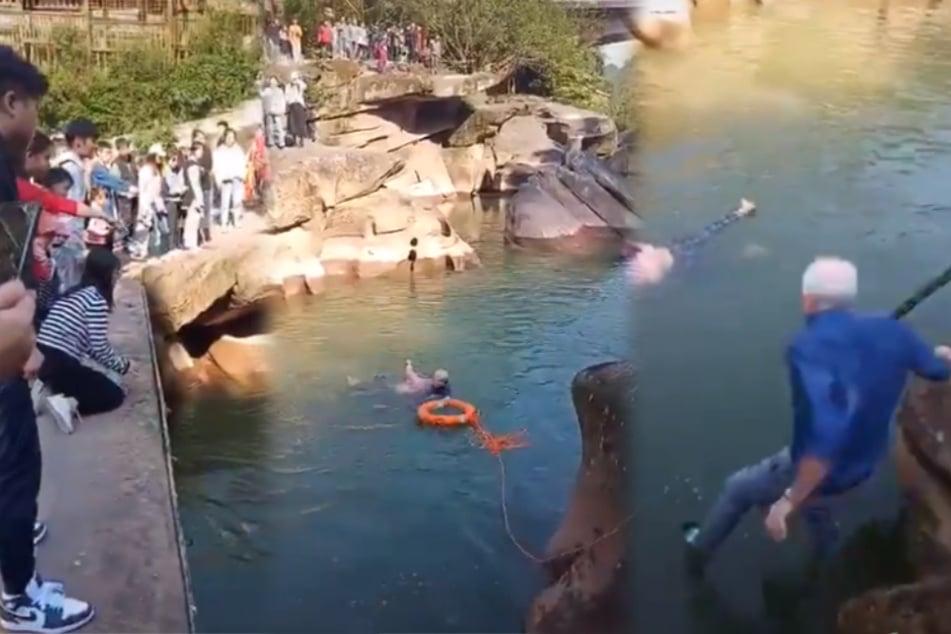 The clip shows how Stephen Ellison, consul-general in Chongqing in southwest China, takes off his shoes and jumps into a river in which the student is floating face down.
Onlookers throw the 61-year-old a life preserver with which he then maneuvers the student to safety.
"Just as we reached the side, she did start breathing, which was a great relief," Ellison said in an interview with the BBC. A few hours later, the student had recovered and the two of them shared a drink and took some photos together.
Chinese social media is in awe of the British diplomat.
"He has earned our admiration," commented one online user on Sina Weibo. "You'd call such a person a knight in the UK; in China we call him a hero".
But there have also been critical voices from Chinese citizens. "So many people were watching, and not a single person rushed to the water themselves," one comment .
The Chinese ambassador to the UK, Liu Xiaoming, tweeted: "Salute to Stephen Ellison, British new Consul General in Chongqing. His name will be remembered not only in Chongqing area but around China. His act of heroism and kindness will be a much-told & far-spread story of China-UK friendship." It was a rare moment of diplomatic warmth in an otherwise worsening relationship between the two contries.
Tensions have been rising over British support for the Hong Kong protest movement and the ban on Huawei technology in the Britain's 5G network.
Cover photo: Twitter Screenshot @ukinchina