Summer fashion horoscope: The best 2023 summer trend for your zodiac sign
If you want the hottest look for the steamiest of seasons, then you need to trust the stars. Consult your horoscope to find out if you should be rocking something sheer or focusing on accessorizing this summer!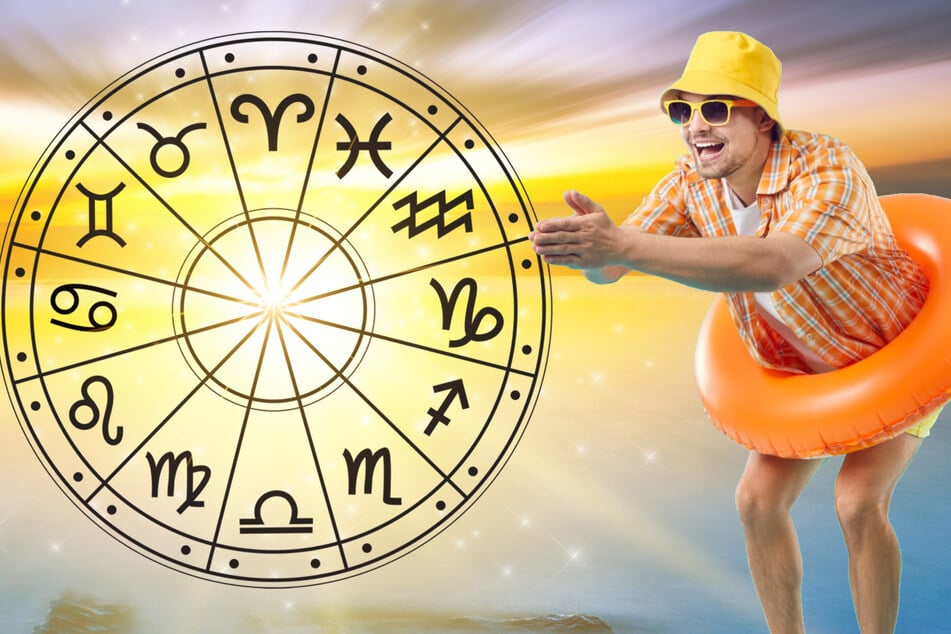 Astrology isn't just for figuring out when to talk to your crush or make a career change.
Your horoscope can also help you find the look you need to shine. The stars can be your fashion guide!
Pastels are more in this time around compared to last summer's bold fuchsia, but there is nothing demur about summer fashion in 2023.
The clothes and accessories of the summer are bold, glitzy, sheer, and funky!
Your summer fashion horoscope can tell you what trend best fits your personality. Make sure your outfit sparkles this summer!
Aries (March 21 - April 19): Simple white tank
You run hot, you fiery thing! Fashion that's both simple and bold is your thing. Time to break out a simple white tank. It shows your daring and clear intentions to enjoy summer to the fullest while looking like you could conquer the world.
Taurus (April 20 - May 20): Metallic bag
Embrace the idea of a statement bag this season, Taurus! You're slow moving in the heat and need something to carry your things and sunscreen. Get yourself a bag that shines like your gentle soul.
Gemini (May 21 - June 20): Sheer anything
Summer is for flirting and easy breeze clothes, Gemini. You aren't about to hide anything this season, not secrets and certainly not your assets. Get yourself "covered" in something that lets your wildness show – literally, with the magic of sheer!
Cancer (June 21 - July 22): Draped clothing
You love the drama that comes with draping. Your aesthetic muse this season is the romance of the ancient Greeks and the Statue of Liberty. You want a dress, a shirt, a skirt that has lots of unnecessary folds and pleats. You need something with layers, much like your hyperemotional soul.
Leo (July 23 - August 22): Bedazzled nails
Don't just paint your toes pastel pink to start the steamy season, get your claws done, Leo. But do them extra. Make them sharp and let them sparkle, consider adding some pearls and or jewels and wear them as long and pointy as you can handle.
Virgo (August 23 - September 22): Camisole tops
You've got a soft spot for lace edging on anything, whether it's a tank or jeans. Embrace your romantic and surprisingly sexy side by busting out that teddy-like top and wearing it with your low-cut jeans. Add some eyeliner, Virgo, and you're sure to have people calling your name.
Libra (September 23 - October 22): Lavender accessory
Pastels are in and you've already embraced the romantic draping of this season. Libra you had a plan for your summer wardrobe in March, all you need is a simple addition to make your mark. Get yourself a lovely lavender-colored bag, sunglasses, or even a baseball hat.
Scorpio (October 23 - November 21): Summer black
Just the idea of "summer white" always made you feel queasy. As a sign that oozes mystery, black fits you perfectly. This is very much the one of the colors associated with your sign. Add a bold blood-red accessory to the look and you'll be ready to stun at the party, Scorpio!
Sagittarius (November 22 - December 21): Platform sandles
You might not be the most fashionable of the fire signs, but as a lover of quirky and unique things, you are all about a statement piece. Go for a slide sandal with a platform and if you really want to wow, make sure it's a bright color like Kelly green and has a puffer effect on top.
Capricorn (December 22 - January 19): Skort
It's your humble opinion that you're both cute and practical, like a skort. You like to hang out and sip a mocktail or cocktail, but only till it's time to head out to the next adventure, or the social obligations have become too much.
Aquarius (January 20 - February 18): Distressed denim
Fashion isn't always your thing, but hoarding beautiful vintage things is. Luckily, you've got your mom's old denim jacket and fantastic distressed low-rise jeans from the early aughts. You're ready to play it cool, aloof, and as if you don't care. Make sure to part your hair in the middle and wear some accessory that glitters.
Pisces (February 19 - March 20): Mermaid core
Sometimes you like to embrace your sign literally, you fishy thing. Get yourself a net top or umbrae sequined skirt that makes you feel like the gorgeous mermaid, Ariel. Be true to form and sing when the mood strikes, maybe your crush or a potential lover will hear your siren song and be pulled close.
Astrology can guide you in so many ways, regardless of your zodiac sign. Make sure you know what the stars are sending your way with the daily and monthly horoscopes!
Cover photo: Collage: 123rf/sarayutsy & 123rf/lacheev