The perfect Valentine's Day message for each zodiac sign
Valentine's Day is almost here, but are you stumped when it comes to the perfect line to jot down in the card you're preparing? Let your love's zodiac sign be your writing guide!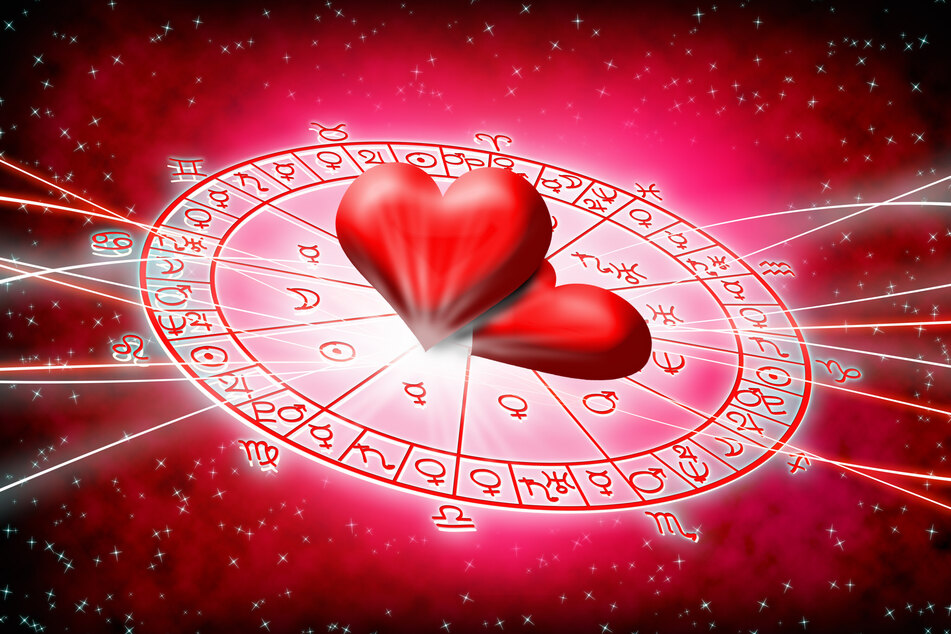 Whether it's a pun that will make your partner laugh, or a note that will have their heart skipping a beat, astrology is here to help!
Your boo's zodiac sign is a good indicator of what kind of Valentine's Day message hits best.
Libras, for example, might not be into silly jokes, while a Gemini might run away if you hit them with anything too deep and serious. Fire signs will be likely to fall with some flattery and flirty lingo.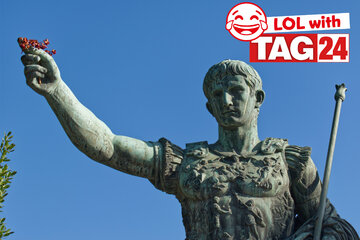 Make sure you tailor your Valentine's Day words to your lover's celestial predisposition with our astrological guide below!
Aries (March 21 - April 19): You sparkle brighter than Doja Cat at Fashion Week
This fire sign is all about the drama, the latest fashion, and they love a laugh. Show them you know what's up by poking fun at Doja Cat's red crystal look, and tell them how much you love how bright they shine.
Taurus (April 20 - May 20): I got you boo...
...and the mess in the kitchen, too. These beautiful bulls appear to have it all together, but they can leave a trail of destruction when creativity strikes. Your loveable Taurus probably tried to make you a sweet treat, and left a trail of chocolate on the kitchen sink, stove, and cabinet. Tauruses want romance that's forever, so tell them you've got them.
Gemini (May 21 - June 20): You had me at "aloe"
Your buzzing Gemini stole your heart at some social event. Remind them that it was love at first sight, and do it lightly. Commitment can terrify this sometimes skittish sign. But they're always in for a laugh, especially one that's nature based.
Cancer (June 21 - July 22): I wanna hold your hand
If Cancers had their way, their lovers would be able to read minds by just holding hands. Sometimes this moody sign just needs a good cuddle. Remind them you'll listen when they're ready to talk about all their feels – or simply the weather.
Leo (July 23 - August 22): I'm not kitten around, I love you
Tell your Leo that you love them, but do it with a pun. Sometimes these big cuddly cats gets caught up in the drama of the holidays, they need a reminder that they're really and truly loved. Make sure you make it clear that you really mean it and adore their wild and bold ways.
Virgo (August 23 - September 22): You're otterly wonderful
Your Virgo loves details and thinking and overthinking and criticizing. So they might read your note and think you've misspelled utterly... But as a lover of a hyper critical planner, you should know this sign needs to get knocked out of their own head with some silliness. They need a good laugh more than they sometimes know.
Libra (September 23 - October 22): Will you be my Valentine?
Ruled by the planet Venus, Libras love love. If you think you can forget about this holiday with a Libra and still be on speaking terms, think again. Libras also feel cared for when asked questions that let them express their emotions. By asking them to be your Valentine, you're sure to sweep them off their feet.
Scorpio (October 23 - November 21): I'm stuck to you like glue
Though this sensual water sign is known for its mystery, they appreciate a silly message, and thoughtful puns get bonus points. Plus, they find loyalty not only, honorable, but sexy.
Sagittarius (November 22 - December 21): Question: What do porcupines say when they kiss?
Answerer: ouch. Your Sagittarius likes surprises of every shape and kind. Keep them on their toes with a cute but odd joke that they won't be able to riddle out the answer to in a half second. And while you're at it, get them a weird flavored chocolate that they haven't tried yet.
Capricorn (December 22 - January 19): I love you to the moon and back
Your lovely earth sign has drive. Tell them that you'd go on any great adventure with them with a thoughtful card. You've got a real ambitious lover in this one, make sure you know how you're going to keep up.
Aquarius (January 20 - February 18): Words can't espresso how much I love you
These zodiac signs fall in love with their minds first. So tickle their brain with a few sweet, silly words. Then, after you've given them your cute card, be ready to dive into a debate about what love really is and if you can put the emotion into words.
Pisces (February 19 - March 20): Next to you is my favorite place to be
Lovers of this tender water sign know that they are all about sharing feelings. People putting effort into showing their feelings, be it for friends or lovers, thrills these fish. But they also need to know that you like to spend time with them.
Cover photo: 123RF/saiyood