Amazon Labor Union is officially certified!
New York, New York - After electrifying the US workers' rights movement over the last months, the Amazon Labor Union (ALU) got some long-awaited good news on Wednesday: their status as a labor union has been officially certified!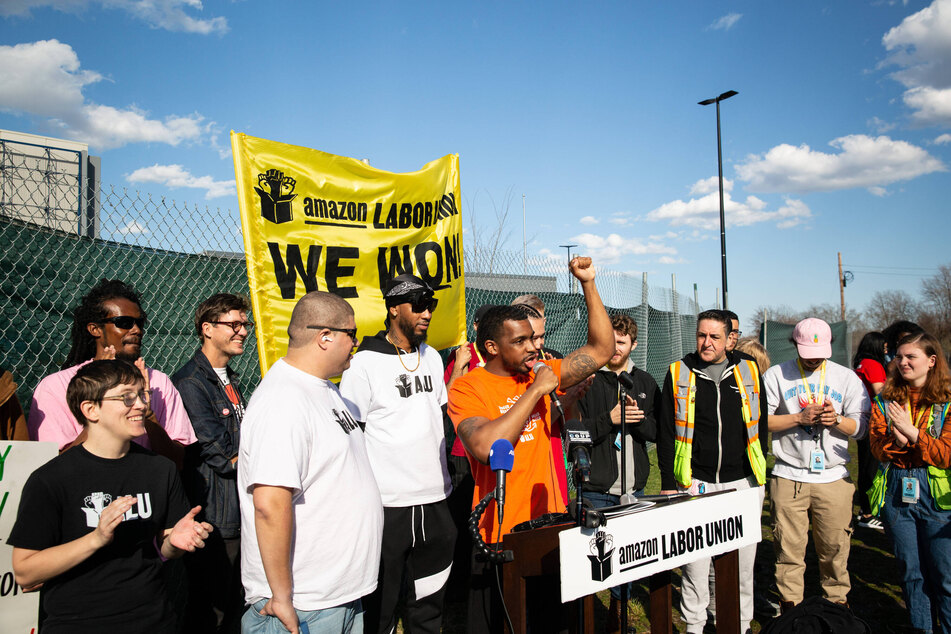 The National Labor Relations Board (NLRB) has officially certified the ALU, union leaders announced Wednesday night. That means the company is legally required to begin bargaining with the union.
The NLRB's decision comes just over nine months after Amazon workers at the JFK8 warehouse on Staten Island won their historic union vote, becoming the company's first US facility to do so.
Ever since, Amazon has been determined to stop certification of the result, even contesting the election in a 24-day public hearing that took place in August.
Amazon argued that ALU leaders had improperly influenced the election, but in September, Lisa Dunn, the NLRB officer presiding over the hearing, determined the e-commerce giant's objections should be overruled entirely.
US district judge Diane Gujarati delivered another win a month later, ordering the company to cease and desist from retaliating and firing workers seeking to organize. The decision has opened the door for the company to be held in contempt of court if they proceed with allegedly unlawful firings.
An NLRB regional officer has now agreed with the September ruling and officially certified the union election result, making the ALU the "exclusive representative" of hourly full-time and regular part-time employees at JFK8.
"This is a huge moment for the labor movement!" ALU Vice President Derrick Palmer tweeted after the news was announced. "We will continue fighting for a better contract for all Amazon workers across the world."
Amazon has already announced its intention to appeal the decision and has until January 25 to do so.
Cover photo: IMAGO / NurPhoto