NLRB dismisses Starbucks' claims that Phoenix union leaders "bullied" co-workers and customers
Phoenix, Arizona - In a victory for Starbucks Workers United, the National Labor Relations Board (NLRB) has dismissed the company's claims that union leaders in Phoenix, Arizona, physically intimidated co-workers and customers during a rally.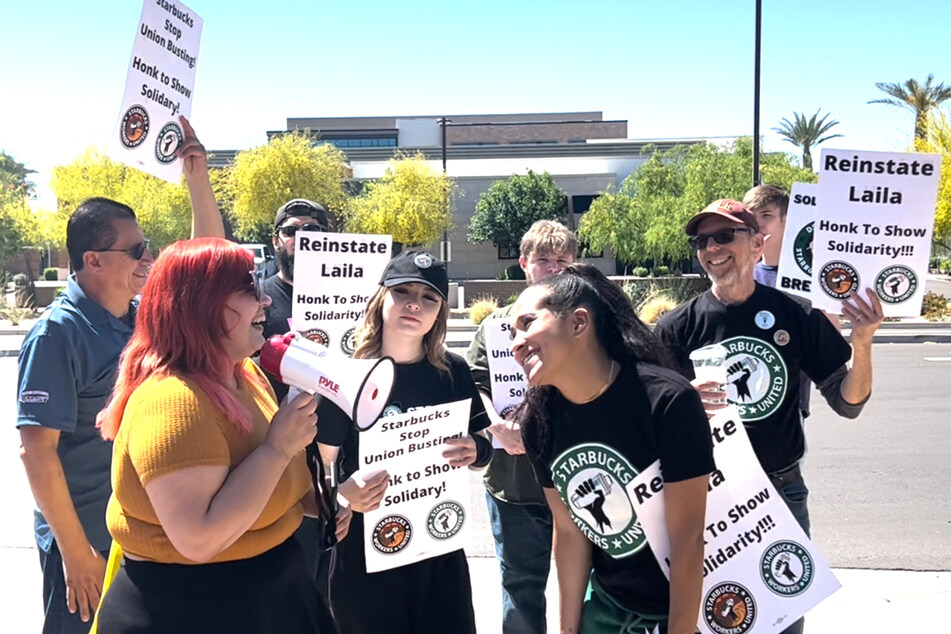 Starbucks had filed charges against Workers United, suggesting that union reps at the Scottsdale and Mayo store had unlawfully blocked entrances and intimidated customers during a protest, but the NLRB has found the claims to lack substance.
In a letter to Starbucks, NLRB Regional Director Cornele Overstreet wrote, "The investigation found that demonstrators were located on the sidewalk adjacent to the drive-thru and near the main entrance of the facility."
"Similarly, there was insufficient evidence presented to establish that the participants of the rally blocked access to the drive-thru or prevented employees or members of the public from entering or exiting the facility," he continued.
"Finally, the investigation revealed that no demonstrators touched any employees or customers, or their vehicles."
Starbucks Workers United said in a press release that the NLRB's decision sheds light on the coffee company's "lack of credibility and integrity" and further cements their reputation as union busters.
Starbucks workers had been accused of "bullying"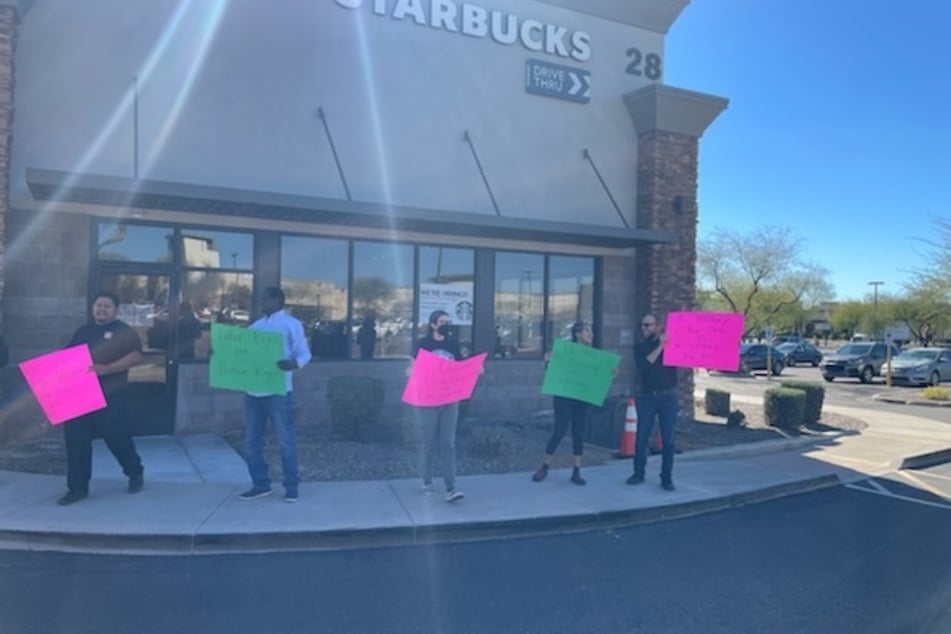 In a letter to all Starbucks workers, Rossann Williams, the former President of Starbucks North America, said the company had decided to file the charges over the "egregious" behavior of local union leaders.
Specifically, she accused Arizona workers of "blocking entrances and exits, making threats, yelling profanities, and surrounding a store and pounding on the windows to physically intimidate and bully partners inside, in retaliation for not supporting Workers United's organizing drive."
Workers have maintained that the allegations are false and celebrated the NLRB's decision.
"Starbucks filed these fake charges in order to deflect attention from their union busting activities and the massive NLRB Complaints that have been issued against them across the country," Michelle Hejduk, a barista and union leader in Mesa, Arizona, said in the press release. "They have spread so many lies about our union campaign and I'm glad the NLRB is standing up to the Company and executives like Howard Schultz."
Meanwhile, the NLRB has issued 16 official complaints against Starbucks. In Western New York alone, the agency is prosecuting the company for over 200 alleged violations of US labor law.
Cover photo: Screenshot/Twitter/whitphoenix