Starbucks to get new CEO as workers call for end to union busting
Seattle, Washington - Starbucks on Thursday announced it has selected its new CEO as workers once again echoed calls for corporate execs to stop union busting.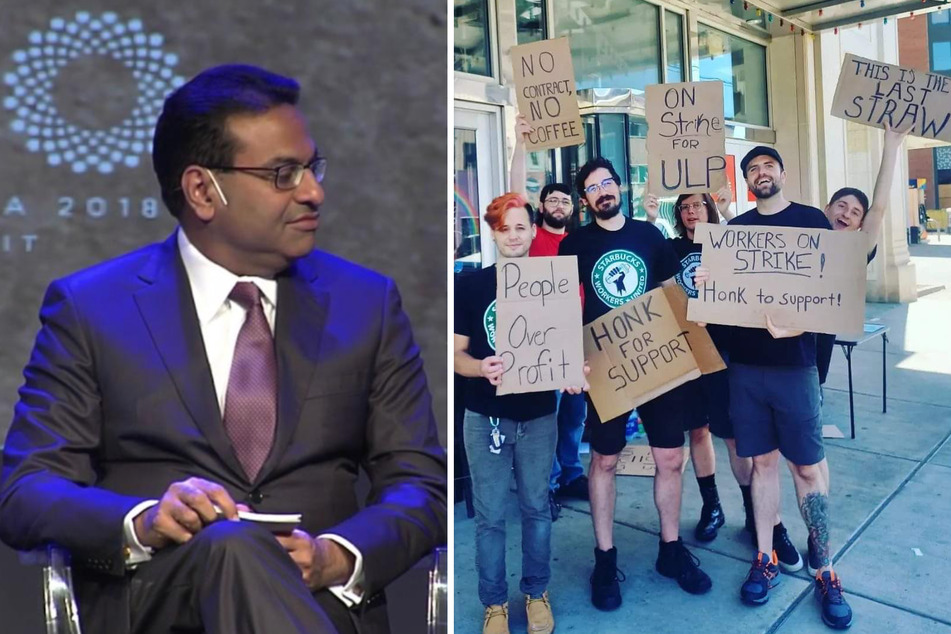 Starbucks announced they had named Laxman Narasimhan as the company's new CEO to replace Howard Schultz, who is currently filling the position in an interim capacity.
Schultz took over after the previous CEO Kevin Johnson announced his retirement in March.
Narasimhan, who previously worked as CEO for the UK-based hygiene and home product producer Reckitt Benckiser Group, will step in as Starbucks' incoming CEO on October 1 before fully taking the reins in April.
Schultz praised Narasimhan's selection in a statement, saying he is "the right leader" with a strong "partner-centered approach."
Starbucks Workers United said on Twitter that they are "hopeful" that Starbucks' change in leadership will put a stop to some of the company's worst suppression tactics.
Buffalo-based organizer Michelle Eisen said in a Starbucks Workers United press release: "We are hopeful that Mr. Narasimhan will end Starbucks' scorched earth union-busting campaign and work with all Starbucks partners to make Starbucks a better company and better place to work. This is the perfect opportunity for Starbucks to end the wrongful terminations, store closings, and war against workers, and instead embrace our union and sign the Fair Election Principles."
Though Narasimhan's predecessors have refused to honor the union, that hasn't stopped Starbucks Workers United from winning over 235 elections in less than a year.
Cover photo: Collage: Screenshot/Twitter/lakslnarasimhan & Screenshot/Facebook/SBWorkersUnited