Starbucks Workers United celebrates one-year anniversary of historic union win
New York, New York - One year ago, workers at a Starbucks store in Buffalo voted to unionize, becoming the first US store in the company's history to do so. On Friday, workers across the nation celebrated the anniversary of the historic win, and the long road it took to get there.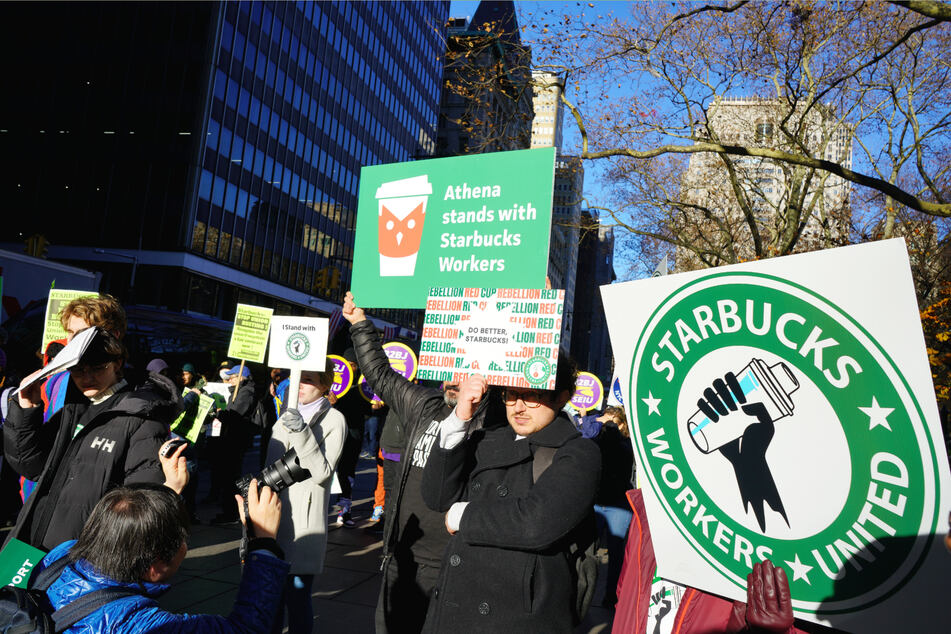 Unless you've lived under a rock for the past few years, you may have noticed there has been something of an unionization wave rippling throughout the country.
Giant corporations – such as Amazon, Twitter, Tesla, and, most recently, the New York Times and HarperCollins – have seen their workers rise up in demand for better pay and working conditions.
This union movement was kickstarted during the coronavirus pandemic. Employees at companies like Starbucks unionizing for the first time have inspired workers across the economic spectrum to attempt to organize.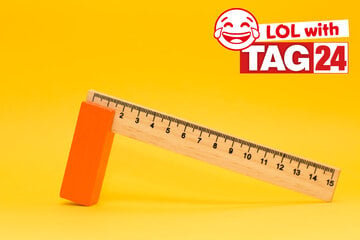 One of the biggest wins was at Starbucks' Elmwood location in Buffalo, which became the first store in the country to successfully vote to unionize. Buffalo showed Starbucks workers around the nation that organizing was not only possible, but also necessary.
Since the victory, 270 Starbucks locations have also unionized, representing around 7,000 unionized workers.
Friday marked the one-year anniversary of the historic win, and Starbucks Workers United (SBWU) organized rallies to take place in 10 cities around the country, including Buffalo, Chicago, Atlanta, Seattle, and Los Angeles.
In New York City, a rally was held in City Hall Park, in the heart of the financial district and only a few blocks away from HarperCollins, where workers continue to strike. Tons of activists, workers, union members, and community leaders came out to show their support for the union that started it all.
The fight against union busting rages on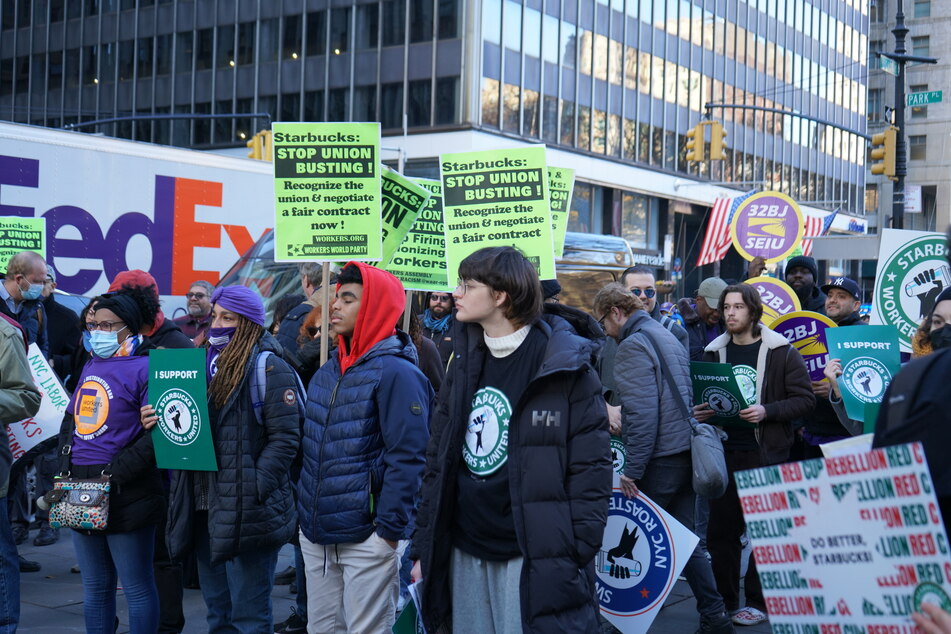 While workers and SBWU have a lot to celebrate, a common theme from the NYC rally's guest speakers was that the fight continues on.
With hundreds of stores signing on to unionize, and two more joining the fight while the rally was going on, Starbucks seems to be growing only more adamant about pushing back.
Union busting can come in many different forms, but its main focus is to make the job as uncomfortable as possible for workers actively trying to unionize.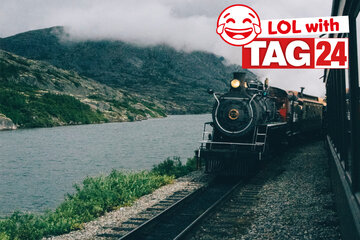 Starbucks is considered by many to be one of the worst companies when it comes to fighting against workers organizing, doing everything from firing workers and cutting employee hours to spreading propaganda about unions to prevent other workers from joining.
One worker told his story of being escorted off the property of the Ditmars Blvd. Starbucks in Queens by police after his district manager called 911 for, as he put it, "standing up to Starbucks."
Ezra of the New York State Poor People's Campaign gave his insight into how unionization can help the LGBTQ+ community, which he says experiences bias in hiring, job discrimination, wages, and financial insecurity overall.
"Starbucks and many other corporations have pink washed themselves, especially in June," Ezra explained. "But it is now December, and a rainbow logo is not going to pay my rent."
"But unions are what pay or rent, guarantee us enough money to keep up with rising inflation and rising housing cost," Ezra continued, adding that instead of paying for rainbow logos, corporations should "support the queer labor force."
When united, there is strength in numbers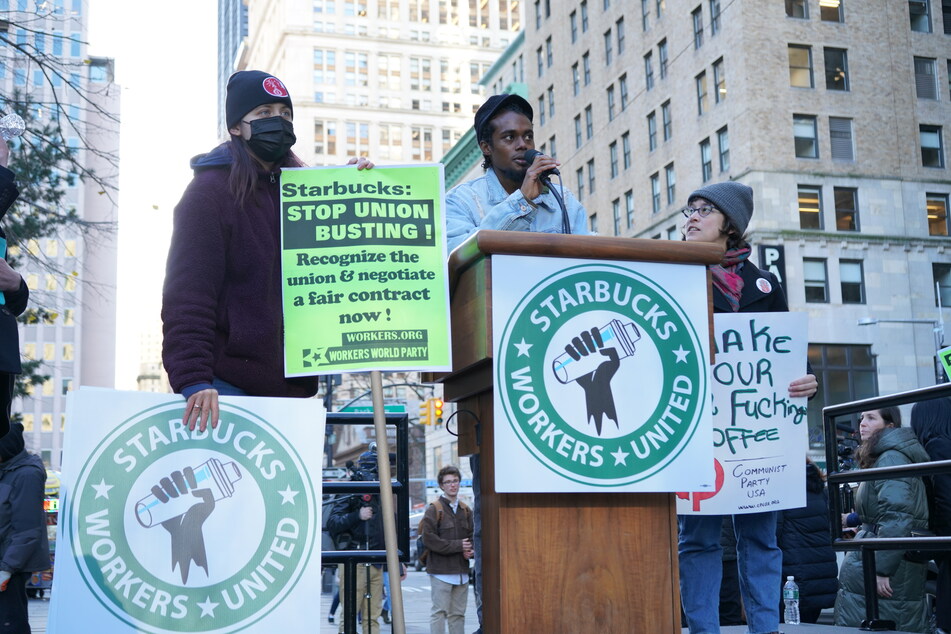 One of the most powerful aspects of the unionization movement is the strong sense of community.
With every store that successfully unionizes, another stores gets inspired to do the same, and a common code among union workers and groups is that they support each other.
Multiple union groups came out to show their support for SBWU and everything they have done.
"It has been uplifting and inspirational for us as fellow trade unionists to stand with you and to watch this movement," explained Janella Hinds of the United Federation of Teachers.
"You inspire me as a teacher, whose vocation is all about working to build a better world for the next generation."
The movement has also caught the attention of local officials, such as NYC Comptroller Brad Lander and Public Advocate Jumaane Williams, who each shared a few words of inspiration at the rally.
The influence of SBWU has proven to be incredibly far reaching and effective. Their message gives hope to disgruntled employees from all corners of the economic spectrum that they can fight for a better tomorrow.
As the number of stores that unionize and support for the movement continue to expand, Starbucks Workers United will grow stronger as they fight for their seat at the bargaining table.
Cover photo: Rey Harris