United Auto Workers launch historic strike against Big Three car companies!
Detroit, Michigan - The US auto workers' union launched a targeted strike at three factories just after midnight on Friday, ordering historic simultaneous stoppages at Detroit's "Big Three" for the first time!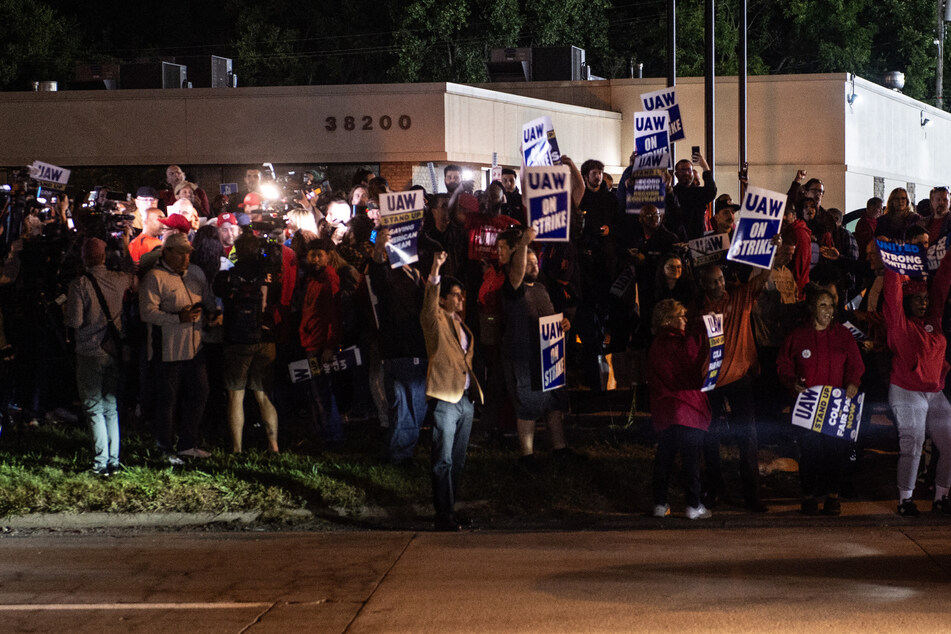 The dramatic walkout – marked outside a Detroit-area Ford plant with rowdy honking and cheers at the arrival of the United Auto Workers' leader – came after a last-minute push by General Motors, Ford and Stellantis failed to produce an agreement before the contract's expiration.
"Tonight, for the first time in our history, we will strike all three of the Big Three at once," UAW President Shawn Fain said in a webcast shortly before the September 14 deadline.
Fain said the union would strike at one plant at each company: a GM factory in Wentzville, Missouri, a Stellantis facility in Toledo, Ohio, and a Ford plant in Wayne, Michigan, but only the final assembly and paint operations.
About 12,700 workers were walking off the job Friday, according to UAW estimates. That is only a fraction of the 150,000 auto workers represented by the union.
But the strike could be expanded if the companies don't meet demands – a strategy embraced by workers.
UAW demands payback after years of executive wage rises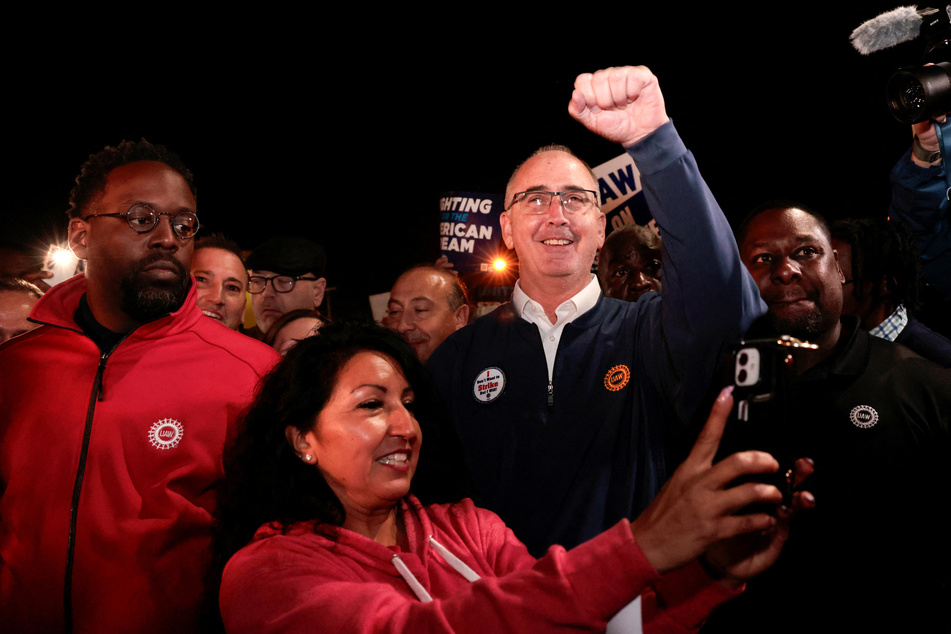 Many hourly workers say the auto giants must produce significantly better packages to make up for meager wages and benefit cuts after the 2008 financial crisis, when both GM and Chrysler, now part of Stellantis, underwent bankruptcy reorganizations.
All three companies have been highly profitable in recent years.
"This company has been making money off of us for years," said Paul Sievert, who has worked at Ford's Wayne plant for 29 years. "I think it's time that we got back."
Fain said he had hoped to avoid a strike, but blamed the companies for waiting too long to begin serious negotiations.
"We're going to be out here until we get our share of economic justice," the union president said. "And it doesn't matter how long it takes."
The UAW's demands include a 40% hike in wages, which Fain has said is needed to match rises in CEO pay. By comparison, workers' pay has fallen almost 20% since 2008, adjusted for inflation.
Other sticking points include raising pay and benefits for junior employees to match the level of more seasoned workers, who currently make a top rate of around $32 an hour.
The "Big Three" declared themselves "disappointed" by the decision to strike and continue to call the union's terms "unsustainable."
Cover photo: Matthew Hatcher / AFP