Los Angeles, California - In the wake of Writers Guild of America's (WGA) labor strike for fair pay, it seems other sectors of entertainment in Hollywood like the SAG-AFTRA may soon follow suit.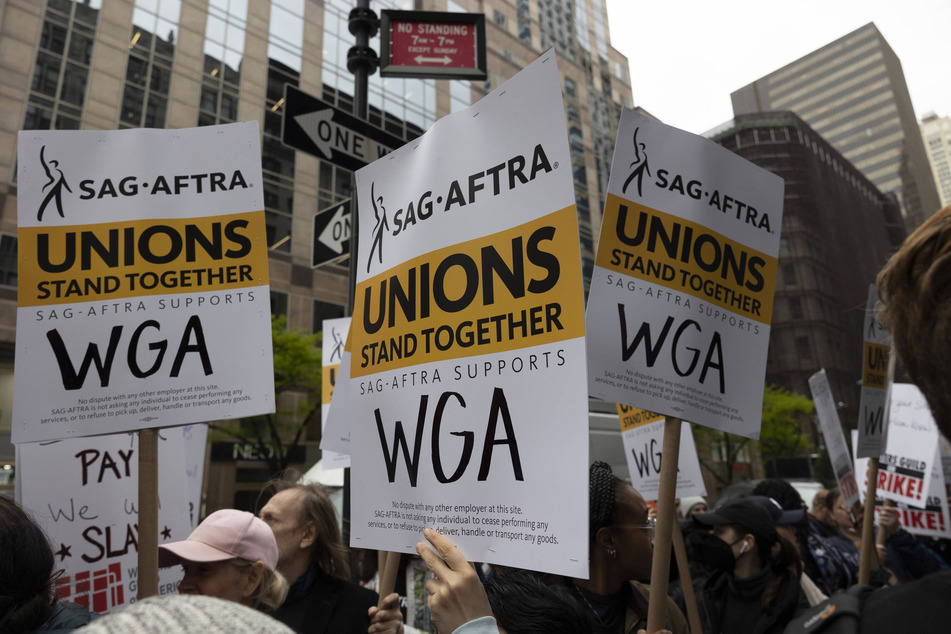 On Wednesday, SAG-AFTRA announced that it will hold a strike authorization vote in an effort to get its "ducks in a row" ahead of studio negotiations, set to take place June 7.
The Alliance of Motion Picture and Television Producers (AMPTP), which represents the studios, and the performers' union will have three weeks from the beginning of negotiations to the June 30 contract expiration.
While the authorization vote doesn't necessarily mean that the performers union will join the WGA on the picket lines, SAG-AFTRA President Fran Drescher said in a press release that a strike authorization would allow "maximum bargaining leverage" during negotiation talks "should the need present itself."

Drescher further noted that striking is "not a first option, but a last resort. As my dad always says, 'Better to have and not need than to need and not have!'"
In 2017, the performers' union threatened to hold a strike authorization vote, as the union claimed AMPTP was attempting to make excessive rollbacks.
In 2018, SAG-AFTRA successfully obtained a strike authorization during negotiations over TV animation.
Though SAG-AFTRA's president has appeared at WGA picket lines to support the writers' strike which started May 2, Drescher recently told Deadline that SAG-AFTRA and the WGA face different contractual dilemmas.
Cover photo: IMAGO / ZUMA Wire