India's Supreme Court takes on petitions for same-sex marriage
New Delhi, India - India's Supreme Court on Friday started hearing several petitions seeking the recognition of same-sex marriages, a subject rarely discussed openly in the socially conservative country of 1.4 billion.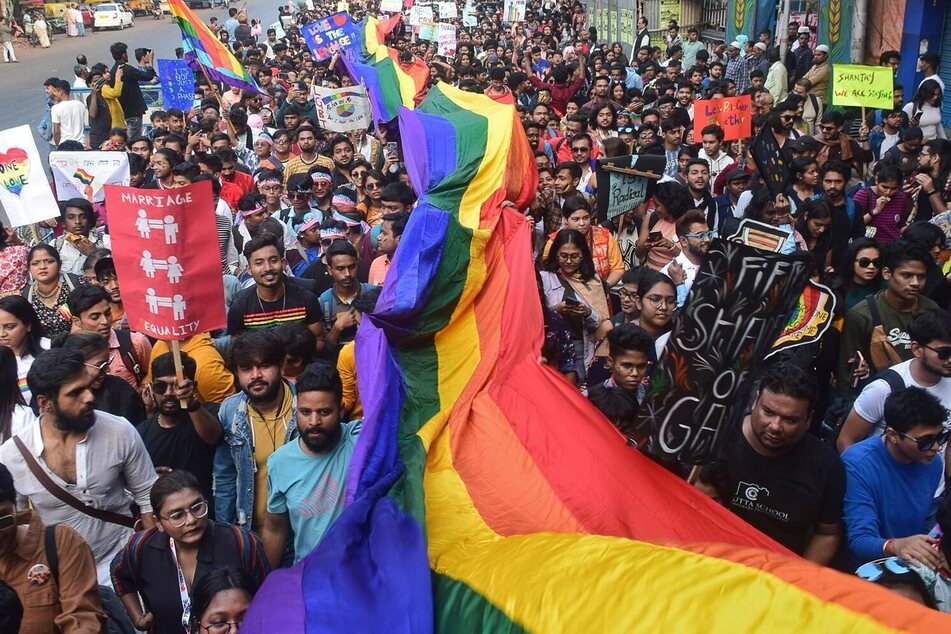 Multiple LGBTQ+ couples had approached various high courts in India asking for a ruling that legalizes their unions. They say in absence of this they cannot enjoy many rights enjoyed by heterosexual couples.

The Supreme Court bench on Friday said it was transferring all such petitions pending before high courts to itself and set the next date of hearing on March 13, according to legal reporting portal Bar & Bench.
The subject of homosexuality, let alone same-sex marriage, is a sensitive topic. Even as the Supreme Court got ready to hear the petitions, a far-right fringe group United Hindu Front protested outside the court building demanding such petitions not be entertained.
Even sex between consenting adults of the same gender was a criminal act under Indian law until 2018 when the Supreme Court decriminalized it by striking down part of a 100-year-old law dating back to British colonial rule.
In November, the Supreme Court had asked India's federal government for its opinion on same-sex marriages after it agreed to hear the petition of a gay couple who had been in a relationship for 17 years and raised two children together.
India's ruling BJP party opposes same-sex marriage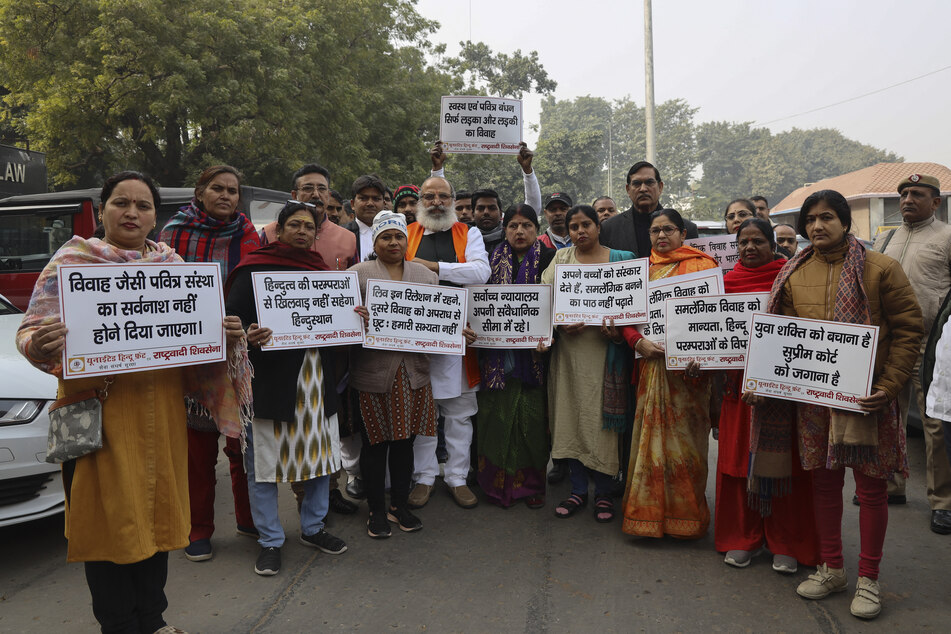 The Indian government has usually taken a conservative stand on such issues.
A counsel for India's Hindu right-wing Bharatiya Janata Party (BJP) government said during a hearing in the Delhi High Court in 2021 that "There is no acceptance of the institution of marriage between two individuals of the same gender either in personal laws or codified statutory laws," according to the Times of India newspaper.
If the Supreme Court rules in favor of the petitioners, it could lead to India becoming one of around 30 countries where same-sex marriages are legal.
Cover photo: IMAGO / Pacific Press Agency