Texas' anti-trans bills fail to pass but succeed in inflicting severe damage on LGBTQ+ youth
Austin, Texas – Texas' proposed transgender sports ban died on the House floor as the clock struck midnight on Wednesday, but LGBTQ+ advocates warn that damage has already been done.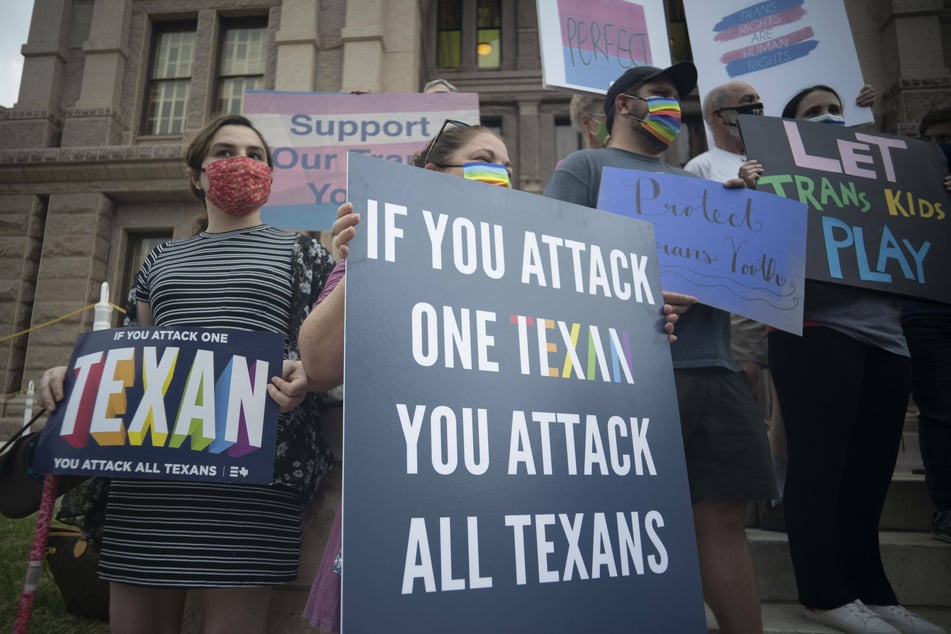 House Democrats employed a variety of tactics to kill Senate Bill 29, which would ban transgender athletes' participation on school sports teams corresponding with their gender identity.
They were able to successfully stall a Tuesday vote on the bill until the midnight deadline, effectively ending its chances of passing during the current legislative session.
But the proposed legislation has already taken a psychological toll on transgender youth.
According to the Trevor Project's 2021 National Survey on LGBTQ Youth Mental Health, 94% of respondents said recent politics had negatively impacted their mental health. The counseling service received over 9,400 crisis calls from transgender youth in Texas over the last year, according to the Texas Tribune.
Advocates also warn that depression and suicide rates among LGBTQ+ youth are rising.
Trevor Project Vice President for Advocacy and Government Affairs Sam Brinton said, "Legislators need to be concentrating on providing services and supporting individuals rather than limiting opportunities. In a moment of crisis, we need to make sure that LGBTQ youth can access services rather than be told no."
Meanwhile, the battle over the failed legislation may not be over.
Texas Lt. Gov. Dan Patrick urged Governor Greg Abbott on Wednesday to call for a special legislative session after several of his own priority bills failed to pass, including the legislation aimed at blocking transgender students' participation on school sports teams.
If you or someone you know need help, please contact the 24-hour National Suicide Prevention Hotline at 1-800-273-8255 for free and confidential support. The Trevor Project's 24/7 toll-free support line can be reached at 866-488-7386.

Cover photo: IMAGO / ZUMA Wire