Creepy Scream Ghostface figure freaks out Cali locals and prompts 911 calls
Sonoma, California - An mysterious costumed person stood on a street corner shamelessly donning a Ghostface mask from the horror movie Scream, prompting several witnesses to call 911.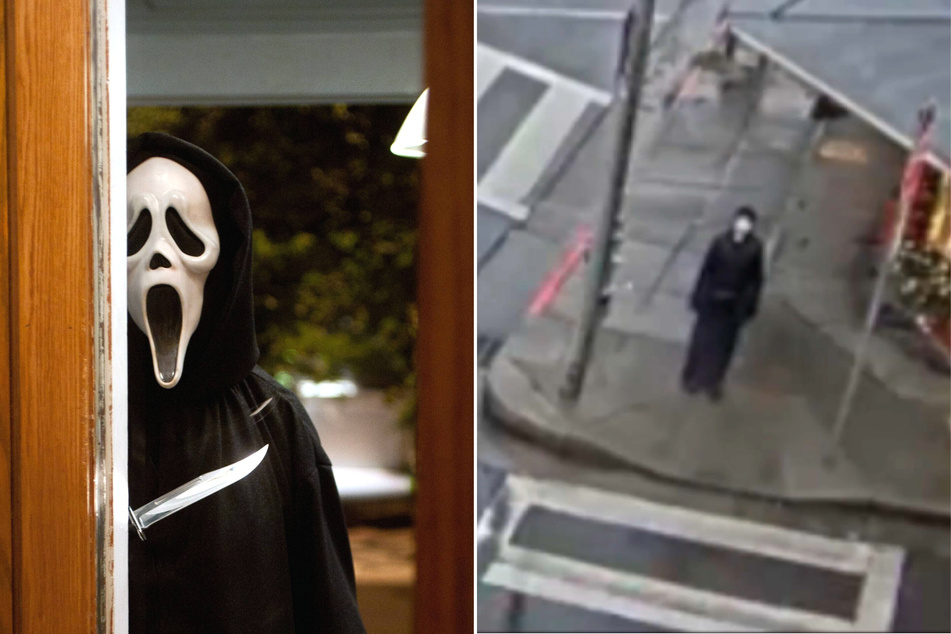 A webcam streaming on the Visit Sonoma website caught images earlier this week of a creepy figure simply standing on a street corner near Sonoma Plaza in Sonoma, California.
The sighting caused quite a stir for the community, as the figure was seen staring at passing cars and pedestrians walking through a nearby crosswalk.
"This morning our dispatch center received multiple calls for service regarding an individual standing at 1st St. E/E Napa St. wearing a SCREAM costume," the Sonoma Police Department said in a statement on Facebook.
Fortunately, there were no fatalities, and it turned out it was all an elaborate prank.
When officers managed to make contact with the masked person, they claimed they were hired by Paramount Pictures to pull the stunt to help promote the upcoming Scream movie.
"Thank you for everyone's concern, it's been addressed," the SPD's statement concluded.
It turns out the first Scream film was filmed in the town and other parts of the Bay Area. According to KRON4, the Sonoma Community Center, located only a few blocks away from where the masked figure stood, was used as the high school in the film.
Cover photo: Collage: IMAGO / Mary Evans & Screenshot / Visit Sonoma