Australian Space Agency looking into mysterious object that washed up on beach
Jurien Bay, Australia - Australian authorities were looking into the origin of a large mysterious object which washed up on a remote beach in the state of Western Australia.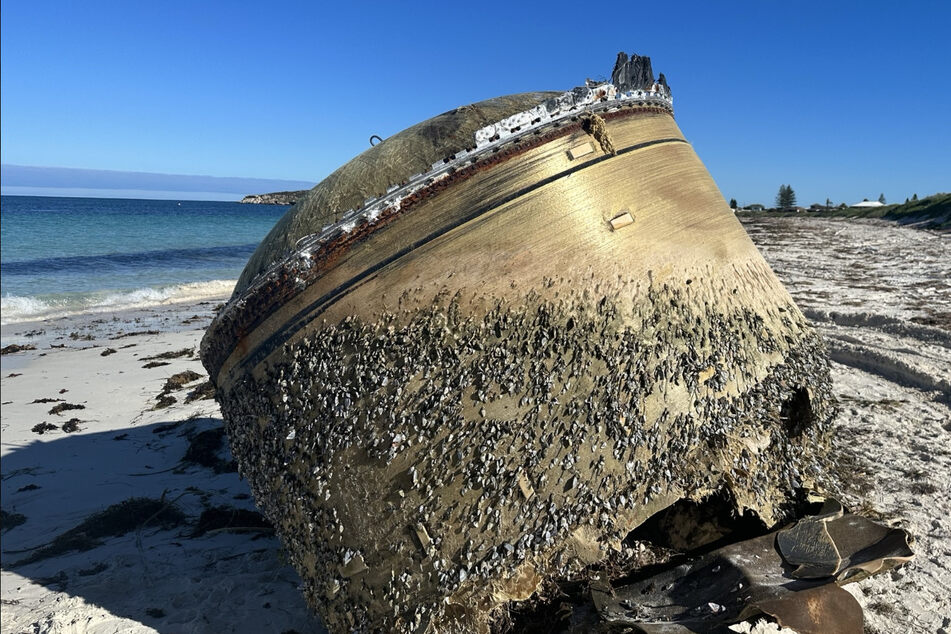 On Monday, the Western Australia Police Force said it was coordinating a joint investigation into the origins of the barnacle-encrusted cylindrical object, which was found on Sunday on a beach near Jurien Bay.
"The object could be from a foreign space launch vehicle and we are liaising with global counterparts who may be able to provide more information," the Australian Space Agency (ASA) said on Monday on Twitter.
"As the origin of the object is unknown, the community should avoid handling or attempting to move the object."
News agency AAP cited WA police as saying on Monday night that an analysis of the object by the Department of Fire and Emergency Service and Chemistry Centre of Western Australia determined the item was safe and "there is no current risk to the community."
Sunrise on 7 cited experts as ruling out the sea or the sky as the object's origin, and investigating space instead.
The International Space Center at the University of Western Australia reportedly said that the object is believed to be from an Indian space launch which took place some months ago.
In February, a giant gold-colored ball washed up on a Japanese beach, briefly baffling authorities, before it was revealed to be most likely a lost buoy.

Cover photo: Australian Space Agency