Facing the wall: new homeowner's disturbing discovery goes viral
USA - Is that a baby's head in the wall?! Twitter users were disturbed by the bizarre pictures of a creepy doll's head embedded in a house wall.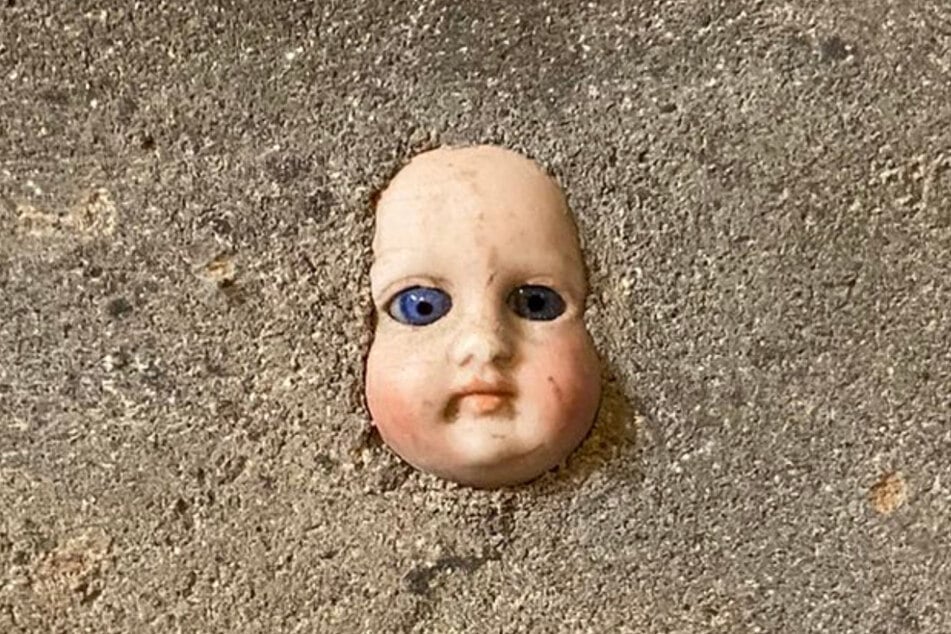 A Twitter user, appropriately named The Only Living Dead Girl in New York, published the unsettling photos on December 2, claiming her sister moved into a new house and found the doll face poking out of a basement wall.
The images show a pale doll with empty blue eyes, chubby, blushing cheeks, and pink lips embedded into concrete.
The creepy discovery did the rounds, amassing half a million likes, more than 50,000 retweets, and over 5,000 replies on Twitter within two days.

Twitter users felt both amused and creeped out
The post spooked users around the world, most of them jokingly urging her sister to move out and keep away from the spine-chilling doll.
"You just have to feed it a jolly rancher every full moon and it'll leave you alone," one user joked.

"Every time she goes down to that basement that doll will be sticking out a little more," another wrote.

"Only go if blood starts coming out of the faucet. Then you know it's time to leave," one added.
The original poster "Thanks everyone for your overwhelming response to my sister's new baby."
All jokes aside, one person decided to offer a potential explanation to the unsolved baby mystery. "Those are cellar babies," Roland wrote. The late 1960s and early 70s saw a trend in New York and California to cement dolls into their walls, including in basements, he claimed.
Whatever the history and context of this weird sight, the new residents might want to consider a few options for covering up that creepy face.
Cover photo: twitter.com/missjellinsky