Man shares unnecessary inventions to solve First World problems
Burlington, Vermont - Matt Benedetto has found his niche creating unnecessary inventions. He might not make a lot of profit with his products but he certainly brings a lot of laughter.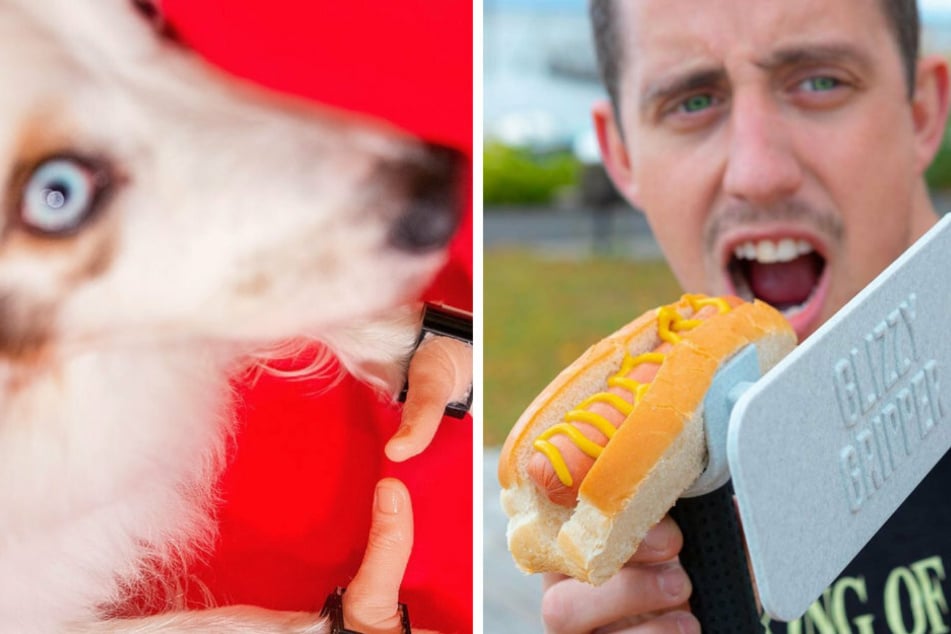 His self-proclaimed goal is to create products that solve problems that don't really exist, in other words, First World problems. 
According to his own website, the man from Vermont views his inventions as a project exploring creativity, which "pokes fun at the real products people will actually purchase online."
His obviously fake marketing campaigns have been viewed millions of times online. More than 500,000 users follow Matt on Instagram where he passionately shares his bizarre achievements. 
His latest and most popular creation is the Glizzy Gripper™️, a mock invention for straight men who feel self-conscious while devouring sausages in public. It provides a holder for the problematic meal and a privacy screen to block the view, the gay inventor mockingly tweeted. 
"Enjoy your hot dogs privately in public. We all know that feeling of looking over our shoulder before diving into a fresh hot dog. With our newest invention, seamlessly enjoy your wiener while the privacy screen blocks the view as it enters your mouth," he wrote in an Instagram post. 
The Glizzy Gripper™️ - a privacy screen for the self-conscious Hot Dog eater
Matt Benedetto has invented several strange products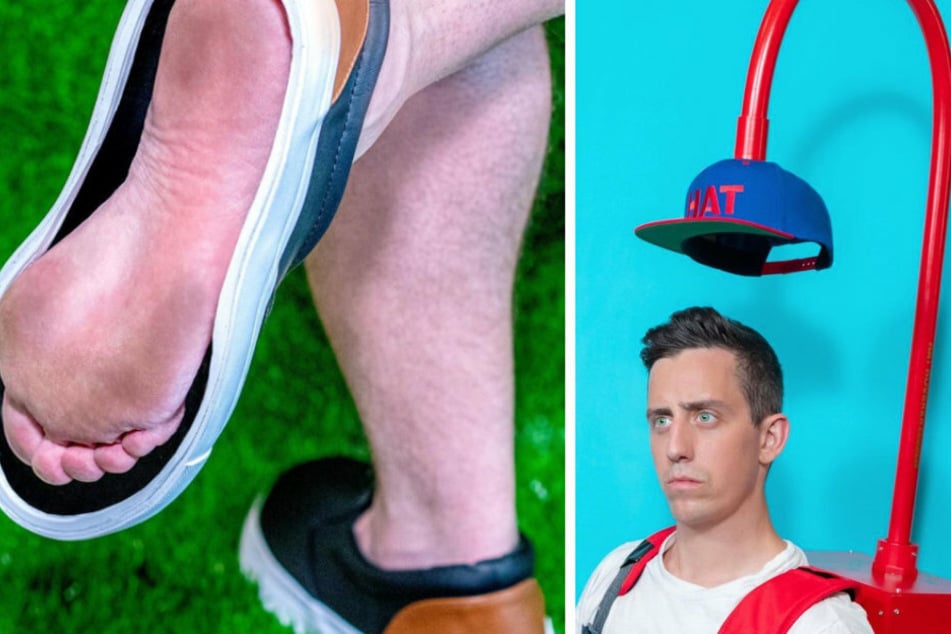 Benedetto has plenty of strange inventions to share with the world. Among the most popular are:
The FurRoller™️, which covers all your clothes in fur so you can let everyone know that you have a cat or a dog.
The FingerTrack™️, a mini workout tool for your fingers which trains you to spend the rest of the day typing on your phone.
The FlopFlips™️ which have backward-facing soles and are sure to confuse anyone walking behind you on the beach.
The Incognito Kick™️ features a cut-out sole so you get to "enjoy the sensation of walking barefoot."
The Puppy Thumb™️, opposable thumbs for your dog to play fetch like a human-being.
The unlikely inventor has a huge fanbase
Matt Benedetto has published a book of his inventions
The creative man published all of his bizarre creations in his own book, called 101 Unnecessary Inventions. 
He recently launched his own campaign on Kickstarter which gathered lots of support. Thanks to donations, the Jigsaw Puzzle Coffee Table, "the first and only coffee table that can't actually be used until you solve the jigsaw puzzle surface," will soon be available for purchase. 
Cover photo: Instagram/Bildmontage/unnecessaryinventions